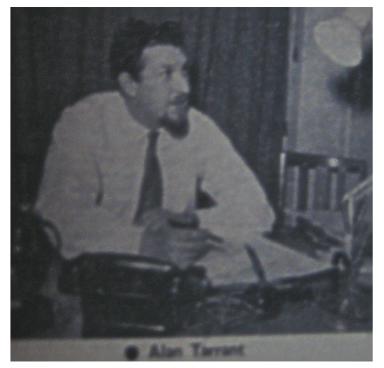 Alan Tarrant
Born in London, he started in tv in 1947. Like many, his first experience of the medium was as an actor, then he tried writing, this included several scripts for ATV's Theatre Royal (The Gloves, Forecast Unsettled, and The Stockings). After working in the ATV Advertising department, he produced several unacclaimed comedy series, Gurney Slade (1960), If the Crown Fits (1961), and Hancock (1963). More successful were The Larkins, Fire Crackers, George and the Dragon, and the later series of The Arthur Haynes Show. He also produced numerous excellent ATV variety shows, such as The Tommy Steele Christmas Show, as well as directing The Harry Secombe Show and some London Palladium Shows in 1962. He also directed a documentary The Well Dressed Man. He continued working until the late 1980s. In the 1960s he lived in Hastingleigh, near Ashford, Kent.
.
.
.
.
.
.
.
.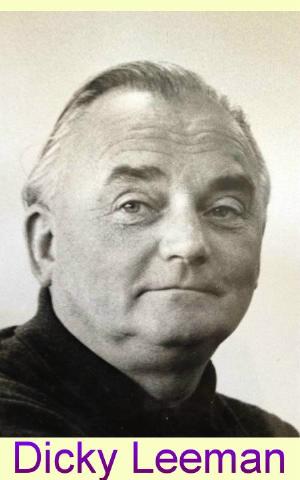 Dicky Leeman (1911-2011)

His son Gary has kindly supplied the following:


"Dad started at ATV July 1955 and retired January 1976.
He was based in Boreham Wood ATV studios and offices for most of that time, but later he worked from Birmingham where he produced/directed 'The Golden Shot.'
He was at ATV in the beginning and joined at a time when no one knew if commercial television would last two weeks. I believe he was recruited by Bill Ward whom he worked with at the BBC.

During dad's time he produced/directed many light entertainment shows, including The Arthur Haynes Show, All That Jazz, Music Shop, Saturday Spectacular, Sunday Night at the London Palladium, Sunday Night at the Prince of Wales, The Cliff Richard Show, Alma Cogan, Mantovani, The Des O'Connor Show, The Winifred Atwell Show, The Dickie Valentine Show, Eric Sykes presents Peter Sellers, and The Golden Shot."

Thank you to Gary Leeman, for this data and photo

.

.

.

.

.

.

.

.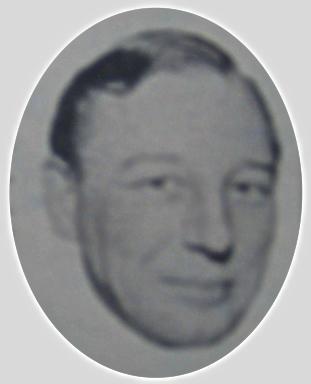 Cecil (Bancroft) Petty (January 23rd 1921-May 27th 1999)

Best known as one of the producers of Emergency- Ward 10 (for two years 1963-5), he had previously directed many episodes, starting in 1958. He worked for ATV until the franchise changes of 1968. He also directed many ATV's children's serials.
His career had begun as an assistant stage manager in rep, then after serving in the army in the war, he was a tv cameraman from 1946-1950. In the latter year he decided to freelance, obtaining work as an actor, stage manager and director.
In 1955 he joined the new ATV. His early work for ATV included: We The Guilty, a play he adapted and directed, The Killing Stones series (director), Three Tough Guys a comedy series, and Fantasies of the Night a documentary series. He also directed some Sunday Night at the Prince of Wales.
He was married to Anna de Haas

.

.

.

.

.

.

.

.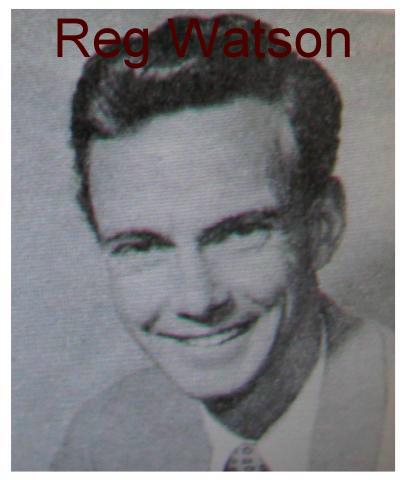 Reg Watson (born 1926)

First Head of Light Entertainment in ATV Midlands, 1956. In his first three and a quarter years in the job, he produced an incredible thousand shows for ATV!
He was most associated with producing Noele Gordon's Lunch Box, he went on with her to make a huge success of Crossroads from 1964.
Other early ATV series he produced were: Fancy That, Hit the Limit, Tea with Noele Gordon, Musical Cheers, Noele Gordon Takes the Air (o/bs), Bachelor Flats, Chatterbox, Cover Girl, Come into the Garden..., Seeing Stars, A Pet for Christmas, Godfrey Winn Tells a Story, plus some editions of Midland Profile, Midland Farming, Saturday Spectacular, Tingha and Tucker Club and Rainbow Room.
He returned to his native Australia in the 1970s, enjoying immense success with Neighbours, to name but one worldwide hit.

His official website has much fuller details on his amazing career.

.

.

.

.

.

.

.

.

One of ATV's earliest senior producers was
Desmond Davies (1907-1959)
He left the company as early as January 1956.
He had joined the BBC in 1938 but left to become Head of ATV Drama in 1955. For this company he directed Quay South with Roger Livesey, The Mossbach Collection with Marius Goring, The Man of Destiny with James Donald and Elizabeth Sellars, Bardell v Pickwick with Donald Wolfit, and The Little Black Book with Flora Robson.
An impressive start, but he resigned, he claimed, because ATV had axed these productions as they cost too much to make. Hugh Beaumont, his replacement, with his theatre connections, was to make ATV serious drama for the next few years mostly from theatrical productions.
You can see ATV's problem in 1956, in that making the above films which received but one screening on television was expensive, and ATV had early on not opted for creating its own television studios that would have been equipped for large scale drama with its concomitant workshops and storage space.

.

.

.

.

.

.

.

.

ATV areas Top Ten TAM Regional Ratings
Week ending July 31st 1960:
Midlands Region
Here, ATV took all the Top Ten, except for one ABC transmission, which happened to be ATV's Bernard Delfont Show!
1 Rawhide (58%)
2 Bonanza (53%)
3 Ward 10 - July 26th (46%) ATV Production
4= The Barber of Stamford Hill (45%) ATV play
4= No Hiding Place (45%) A-R
4= Startime (45%) ATV show
7 Search Party (44%) A-R play
8 Ward 10 - July 29th (43%) ATV Production
9= Mess Mates (42%) Granada
9= Deadline Midnight (42%) ATV series
London area
Here ATV had one programme in the Top Ten, but they were only on air for two days. A-R took most of the rest, though the BBC actually grabbed one spot. However ATV's Ward 10, shown during the week via A-R did make the London Top Ten. The only ATV weekend show in this top ten was 9= Cliff Richard Show (41%)

TAM ratings for Midlands area w/e Nov 5th 1961

1 Coronation Street (Nov 1) 65%
2 London Palladium 62%
3 Armchair Theatre 58%
5 Bonanza 57%
5= Stryker of the Yard 56%
5= Morecambe and Wise Show
5= Top Secret
8= Coronation Street (Oct 30) 55%
8= Rawhide
8= Highway Patrol
8= Double Your Money
Top BBC: Charlie Drake 49%

TAM ratings for the ATV Midlands area w/e June 10th 1962
1 Coronation Street (June 4th) 65%
2 Labour Party Political (ATV share 35%) 63%
3 Coronation Street (June 6th) 60%
4 Bonanza 56%
5 Play: You In Your Small Corner (Granada) 53%
6 Dickie Henderson Show 46%
7 The Roaring Twenties 45%
8 The Cheaters 43%
9= Dan Farson Meets Danny Williams 42%
9= Dial 999
Top BBC show: The Rag Trade 39%

Midlands TV area TAM ratings w/e 15 Dec 1963
1 Coronation St (Dec 11) 73%
2 Take Your Pick 70%
3 Coronation St (Dec 9) 69%
4 Stars and Garters 64%
5 The Swindler (ABC) 62%
6 Dickie Henderson Show 61%
7 Double Your Money 60%
8 The Travelling Man (A-R) 59%
9= No Hiding Place 57%
9= The Beverly Hillbillies
9= The Plane Makers
9= The Saint
Top BBC: Cup Winners Cup (52%)

TAM ratings for Midlands area w/e Feb 9th 1964

1 Steptoe and Son (BBC) 81%
2= Coronation Street (Feb 5th) 74%
2= Liberal Party Political Broadcast
4= Coronation Street (Feb 3rd) 70%
4= Dick Powell Theatre (BBC)
6 Take Your Pick 64%
7 The Avengers (ABC Weekend) 62%
8= Crane 59%
8= Double Your Money
10 Emergency Ward 10 (Feb 7th) 56%

TAM ratings for Midlands area w/e June 28th 1964

1 Coronation Street (June 22) 69%
2 No Hiding Place 68%
3 Dickie Henderson Show 62%
4 Coronation Street (June 24) 55%
5 The Detectives 54%
6 Stars and Garters Summer 52%
7 Love Story 51%
8= Emergency Ward 10 (June 23) 47%
8= The Beatles On Tour
10= Holiday Bandbox (ABC) 46%
10= Morecambe and Wise Show
10= GS5
Top BBC: Cricket June 22, 6.15pm 38%

TAM ratings for Midlands area w/e Jan 10th 1965

1 Coronation Street (Jan 6) 67%
2 Coronation Street (Jan 4) 64%
3 The Saint 60%
4 Take Your Pick 59%
5= Crane 57%
5= Double Your Money
7= Danger Man 55%
7= It's Tarbuck
9= The Plane Makers 54%
9= The Beverley Hillbillies
Top BBC: Perry Mason (49%)

TAM ratings for Midlands area w/e Apr 25th 1965

1 Coronation Street (Apr 21st) 65%
2 Gideon's Way 61%
3 This Week 60%
4 Take Your Pick 55%
5 Goldwyn Greats (ATV) 53%
6 Crossroads (Apr 23rd) 52%
7= Ready Steady Goes Live! 51%
7= Crossroads (Apr 21st)
9 University Challenge 50%
10= Crossroads (Apr 20th) 49%
10= Crossroads (Apr 22nd)
10= Bonanza
10= Cinema
10= Candid Camera (ABC)
Top BBC: Sportsview 40%

TAM ratings for Midlands area w/e June 27th 1965

1 Coronation Street (June 24) 59%
2 Coronation Street (June 22) 57%
3 Our Man at St Marks 54%
4= The Fugitive 50%
4= The Kid (ATV play)
6 No Hiding Place 49%
7 Des O'Connor Show 47%
8= Crossroads (two editions) 46%
10= Crossroads (one) 45%
10= Ward Ten (June 26)

TAM ratings for Midlands area w/e Sept 4th 1966

1 The Saint 55%
2 Coronation Street (Aug 31) 51%
3 Bruce Forsyth Show 49%
4 This Week 45%
5= The Informer 44%
5= ABC Play: A Summer Place
7= Steptoe and Son (BBC) 43%
7= Ferry to Hong Kong film
9 The Rifleman 42%
10= Good Old Summertime (BBC) 41%
10= The Fugitive

TAM ratings for ATV Midlands area w/e 26th May 1968
1 Des O'Connor Show 60%
2 Opportunity Knocks! 55%
3= Coronation Street (May 20th) 47%
3= Just Jimmy
5= Harlech Opening Night 45%
6= Star Movie (Brothers Rico) 44%
6= Take Your Pick
6= The Saint
9= The Rifleman 43%
9= International Football (BBC)
9= The Big Show
To ATV main menu

.

.

.

.

.

.

.

.

Associated TeleVision First Chairman- Prince Littler. Deputy Chairman- Norman Collins.
Originally the company started broadcasting as ABC (Associated Broadcating Company), but were early forced to change this for obvious reasons.
From the start the company espoused film series as the mainstay of their output. After all, argued Collins, "nobody has ever come out of a cinema saying 'what a pity that film was filmed.'" In Charge of Production was Val Parnell. Oh, and in 1955 "Associates" were Lew and Leslie Grade, who were to really become ATV, and were to be inextricably 'ATV.' In April 1966 ATV Network was formed, following criticism that ATV had become too widely diversified in areas outside of television. This ATV Limited became a non-trading holding company, in 1967 renamed Associated Television Corporation Limited. In September 1978 it was renamed the Associated Communications Corporation. ATV Network sadly ceased its operations at the start of 1982 when it was replaced by Central Television, which was 51% owned by ACC.

ITC (Incorporated Television Company)- ATV's most successful subsidiary!
This tribute appeared in 1995 in publicity from Bravo TV: "When they come to write the history of television, a special place is assured for ITC, the entertainment group founded by Lord Grade. Just a glance through the back-catalogue of 10,000 hours is enough to realise why the company is regarded with such respect."
ATV's original subsidiary was ITP (Incorporated Television Programmes) which they bought out in September 1958. ITC actually began in 1958 in America, half-owned by Jack Wrather and half by ATV. TPA (Television Programmes of America) whose logo appears on series like Charlie Chan, an American producing and distributing company, was bought out by ITC in September 1958 for a reputed eleven million dollars. Then in early 1960 Wrather was bought out by ATV, and the British legend was really born, "the first international tv producing and distributing company."
I am indebted to a contemporary article by Margaret Cowan for some ITC details, as well as to Alan Collins

ATV Studios
At the end of 1957, ATV had five studios of their own:
Hackney- made here were Free Speech, Cross Talk, Tell the Truth, and the Arthur Haynes Show
Wood Green- Val Parnell's Spectacular, Joan and Leslie, and the majority of plays
Highbury- Emergency- Ward 10
Foley Street, ATV headquarters, was where the Jack Jackson Show was made
Midlands Studios- Lunch Box, Carroll Levis

.

.

.

.

.

.

.

.

Associated TeleVision Annual Report 1960 Chairman Prince Littler called for the introduction of more TV stations, each working like ATV on a seven days a week basis, in order to provide genuine competition with existing contractors. An interesting proposal, in view of ATV's and the other Big Four Companies' denying the regional companies anything more than very occasional network time. His comments however suggest that he was unhappy with ATV only providing London with two days a week programming.
Special praise is lavished on Val Parnell and Lew Grade, "they have continued not only to shoulder the heavy responsibilities of the manifold interests of the company but have added to their other duties by arduous missions abroad." Might be some reference here to a power struggle!
The facts however were highly encouraging to shareholders. Profits of £5,388,330, an increase of £71,387 over the previous year.
The eleven directors received a total pay of £189,022, with an individual weekly increase that amounted to £18 per week each. Staff however also benefitted to the tune of £264,171 in the Staff Profit Sharing Scheme.
ITC gave ATV's its biggest money spinner, with a turnover of close to $10,000,000. "The Board remains of the opinion that it is vital for the group to have a direct outlet to the American market." A case could be made that it was this perfectly accurate assessment that was to cause ATV's eventual downfall, with its emphasis on global sales sometimes rather at the expense of regional programming.


.

.

.

.

.

.

.

.