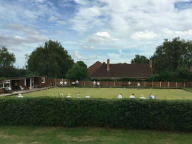 . . . . . . . . . . . Horning Bowls Club Norfolk
. . . . . NR12 8LQ (behind the Village Hall on the recreation ground). . . . . . . . . email

Upcoming:
Midwinter Shield: Monday January 1st 2024 10.30am - all members welcome to participate- weather permitting.
If weather inclement, alternative dates: Jan 1st 2.30pm, Jan 2nd 10.30am, Sat Jan 6th 10.30am

Looking forward to 2024:
We are continuing to participate in these Leagues:
Triples League (evenings)
Duffield and North Norfolk Leagues ( afternoons)
Sixes League.

New members welcome.
We are planning an open day during April.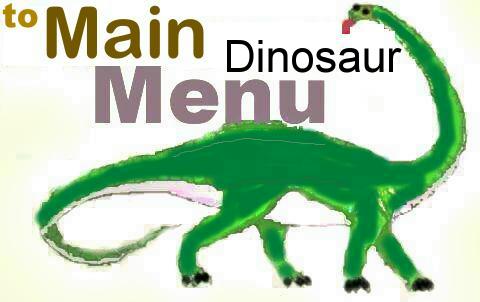 Match reports
Club events
Club Championship
.
.
.
.
.
.
Bowls Bash September 24th
End of season fun, with various mysterious variants of bowls. Five games, after four of which David Canton was easily ahead. However in the last game of Bash you knock your opponents bowl off the rink, and this saw him eliminated early with nul points, and Christine only needed to win this to win the event. However in the end, her bowl fell into the ditch and she finished second with 24 points, one behind the deserved winner David. Also competing were JohnS, Ralph, DavidM, Merv and Craig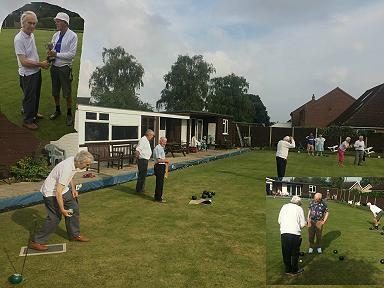 Roving Cot Cup September 17th
Ten members played on the wet rink, thankfully the rain holding off long enough for us to enjoy our annual adventure in the roving jack format. The John Corden cup saw players compete in five matches of five ends each, with some delicious refreshments after three rounds. With one end to go the two Davids were the favourites, and both scored 7 shots in their final game, resulting in David Moore winning with 30 shots, and David Canton a very close second with 29. In third place with 21 came Sid. Others taking part were JohnS, JohnB, Christine, Craig, Ralph, Merv, and Trish
President's Cup Saturday September 9th
The hottest day of the year saw eight brave players go out in the beating sun for three rounds of red hot competition. The format was pairs, with a different random partner for each round. After 18 ends John Bond emerged the clear winner on 24 shots, while five behind in second equal were Merv and JohnS. Ralph and DavidM were next, with Sid, Christine and DavidC also sharing the fun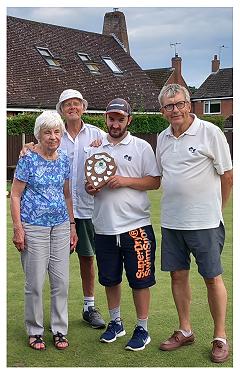 Winspear Shield July 8th 2023
Pre-tournament favourites John Saunders and Craig Bassam won our annual competition comfortably, scoring 29 shots in their five games. Runners up with 24 were DavidC and DavidM, who achieved a maximum shot score of 6 on one end. Third were Sid and Merv with 20. Also competing were Ralph and JohnB, Christine and Marian (who led after round one with a score of ten), Laurie and JohnW, Martin and Trish. Fourteen members enjoyed a delicious tea and a thoroughly good, and hot and sticky, time was had by all. Photo: Kath Winspear with the victors and chairman Ralph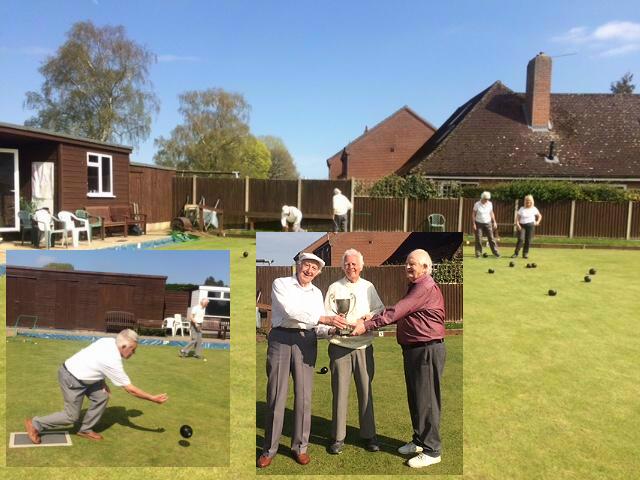 Swan Cup Saturday April 29th
The warmest day of the year so far witnessed our rearranged tournament which was graced by eleven members. Runaway leaders proved to be Laurie and John B, who scored 28 points from their first four games. In a creditable second place with 23, were Trish and Christine. It so happened that these pairs were drawn against each other for the final game, and after three ends the latter were 5-0 up, thus meaning both pairs held identical scores. But Laurie and John showed their class to pull away and win the event by five shots, pictured here receiving the cup from chairman Ralph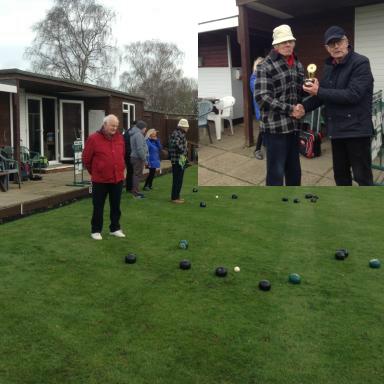 Sunday January 1st 2023
Midwinter Shield
Good to have ten members competing in our annual wintry break- the weather as kind as usual. On rink 2 John S, Marian and Merv beat Ralph, Craig and Martin 9-2, while on rink 3, Laurie and John B overcame David M and David C 5-3. The semi finals saw John S beat Marian and Laurie, while John B was victor over Merv, last year's winner.
John Saunders won the final, his first victory in this event since back in 2015.

.

.

.

.

.

.

.

.


N Norfolk League: Sept 19th Horning 0 Overstrand 8
Rink 2 skip Sonny 8-23, Rink 3 skip Ralph 16-17, Rink 4 skip JohnS 11-20
Last match of season, lost to the champions, our best show was on rink 3, who led by four shots with two ends to play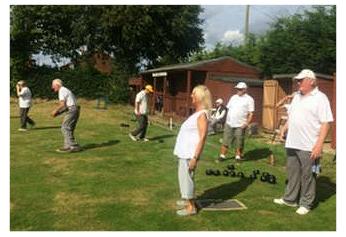 Sixes League Sept 14th: Repps 6 Horning 2
Rink 1 skip Sid 5-15, Rink 2 Craig 18-10, rink 3 skip JohnS 11-19.
Our only points came in the singles match, which in a nicely competitive game, Craig won. Rink 1, like everyone, struggled with the bumps of the green, and rink 3 did well to recover from 0-11 down
Sixes League Sept 11th: Horning 6 Plantation Park 2
Rink 2 skip JohnS 29-4, Rink 3 Craig 12-18, rink 4 skip Ralph 24-1.
Convincing is the best description of this win, with JohnS and Christine playing well in the pairs, and Ralph. DavidM and JohnB only losing one end in the triples. Craig started well, but couldn't hold on to make it a whitewash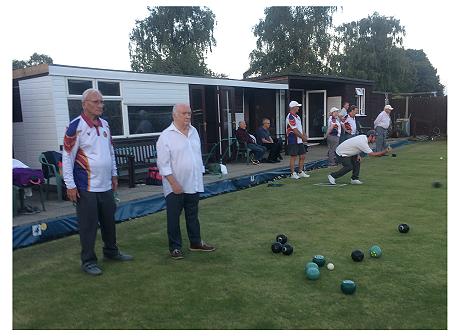 Triples League Sept 7th: Horning 2 Aylsham 7
Rink 2 skip Ralph 10-11, Rink 3 skip Craig 14-10, rink 4 skip Jack 9-17.
We began our season of evening matches in the chilly April winds at Aylsham, tonight we ended the evening season in a heatwave against Aylsham. Same result though. Rink 2 had one of those see saw matches, unfortunately just coming out the losers , while rink 4 found the opposition in double figures, before they got off the mark, and did okay after that. Only win was reserved for Craig, Sid, and JohnB
Sept 4th : NNorfolk League Happisburgh 2 Horning 6
Rink 4 skip JohnS 29-15, rink 5 skip Ralph 19-17, rink 6 skip Craig 14-19.
Summer eventually arrived on a pleasant afternoon beside the sea. JohnS, Merv and David coped reasonably well with the bumpy green and won emphatically. Rink 6 were struggling, but staged a late comeback, which wasn't quite enough. Excitement was reserved for Ralph, JohnB and Christine, who were way ahead, but then wilted in the sun, and going into the final end were only one in the lead. Happisburgh actually held shot in this last end, but their skip inadvertently promoted our bowl so we won the end, and with it, the match
Aug 31st: NNorfolk League Stalham 6 Horning 2
Rink 2 skip Derek 12-17, rink 3 skip Craig 10-22, rink 4 skip JohnS 24-10.
After a pleasant afternoon in the sun, we were disappointed to come away with very little. Thankfully JohnS, Jim and JohnB gave us a good start with a convincing win, but rink 3 fell eight shots to nil down and never quite recovered. Rink 2 went into the last end only two behind, and with overall shot scores tied, might have grabbed us some points. We held two, but alas, they finished well and we lost by three
Triples League Aug 25th: Horning 8 Happisburgh 1
Rink 2 skip John S 17-17, Rink 3 skip Ralph 20-14, rink 4 skip Sonny 23-13.
JohnS, Richard and Sid had a back and forward game, at the halfway stage winning 11-4 by the 17th end Happisburgh were up 17-14, but we manged to get a 3 on the last end for a draw. Sonny, Jack, and Craig had a close game at the start but never went behind in the match to seal a good victory. Ralph, DavidC and Martin started well on the first 2 ends 4-0 up but conceded a 4 on the next end. Then we scored a 7 on end 4 to take the lead and forged ahead to 18-9 by end 11. We didn't score for the next 5 ends but managed to win the final 2 ends to see us home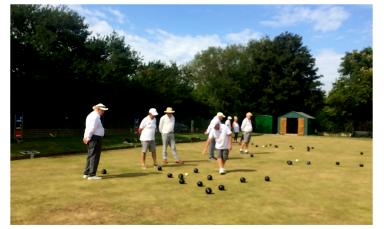 August 24th: St Benets Trophy Neatishead lost to Horning
Rink 3 skip Craig 23-9, rink 4 skip DavidC 21-13, rink 5 skip Sid 8-19.
On a warm afternoon we beat our local rivals, winning two of the three games. Craig with Merv and Marian were unstoppable, and DavidC with Derek and Christine also triumphed
August 23rd: Triples League Horning 9 Ludham 0
Rink 2 skip JohnS 25-10, rink 3 skip Ralph 16-11, rink 4 skip Craig 16-15.
I don't think that any of our triples were ever behind all evening, though Craig, Barry and DavidM ran it pretty close. Ralph, Martin and DavidC had a close game too, but with some great shots, secured the win. It was comfortable for JohnS, Sid and JohnB who easily overcame our local rivals
Aug 22nd: NNorfolk League Overstrand 6 Horning 2
Rink 1 skip JohnS 15-22, rink 3 skip Ralph 15-9, rink 4 skip Craig 15-17.
No disgrace to lose the last year's champions, though in fact it proved a disappointing afternoon, because at half time all three blocks were in the lead. Maybe it was a combination of their good bowling and our wilting that resulted in only one out of three blocks winning, Ralph with Sid and JohnB triumphed in a tight game. Each block scored 15, but rink 3 was our only success story!
August 18th: Triples League Horning 2 Mundesley 7
Rink 2 skip Craig 10-18, rink 3 skip Sonny 16-15, rink 4 skip Sid 13-20.
At one stage all three rinks had scored 7 shots, rinks 2 and 4 both one shot only down. However a poor second half meant that only Sonny, Martin and DavidM on rink 3, who were 7-13 down managed a win, and this the subject of some acrimony, since the score on the cards did not synchronise with the scoreboard- it illustrates the need for scores to be closely monitored
Aug 17th: Duffield League Horning 6 Plantation Park 2
Rink 6 skip Ralph 17-14, rink 7 skip JohnS 10-14, rink 8 skip Craig 26-10.
Ralph, Merv and Marian fought back after the tea break with a five, to take the lead, which they never relinquished. Craig, Mike and DavidM also overcame the opposition, one of whom, a stand-in, was distractedly wearing Barbie-pink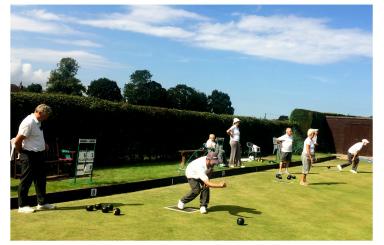 Aug 16th: Duffield League Horning 6 Buxton 2
Rink 6 Laurie skip 15-12, rink 7 skip Ralph 14-12, rink 8 skip Craig 10-13.
A close match made all the more enjoyable by our snatching a win, that seemed improbable with two ends to play. Laurie, Mike, and Christine held an 8-1 lead at teatime, but then were pegged back to 12 apiece. Two very tight ends to finish, but we grabbed them both. Ralph, Trish, and Maureen took a while to get going and with two ends left trailed by four shots. However we won the penultimate end, and followed that up with a brilliant four to overtake the opposition
Aug 14th: NNorfolk League Erpingham 0 Horning 8
Rink 3 skip JohnS 21-6, rink 4 skip Ralph 15-11, rink 5 skip Craig 25-15.
It's not often that you can concede six shots on an end, then four on the next and yet survive to win, yet that's what happened to Craig, Derek, and Richard. Ralph, Merv, and Marian had a closer game, taking the lead on end 1 and never giving that up. JohnS, Sid, and David M did start poorly, falling 2-5 behind, but thereafter won all but one of the ends
Aug 11th: Triples League Hickling 7 Horning 2
Rink 1 skip Sonny 17-20, rink 3 skip Craig 15-17, rink 5 skip Ralph 15-12.
At one stage all three blocks were winning. Rink 1 recovered from 0-12 down to take a slender lead, but couldn't hold on. Rink 3 were 15-9 ahead with two ends left, but proceeded to concede 6 on the penultimate end. Only Ralph, Sid and JohnB won
Aug 10th: NNorfolk League Horning 5 Mundesley 3
rink 6 skip JohnS 18-10, rink 7 skip Craig 16-18, rink 8 skip Ralph 18-18 .
A few convincing ends decided us this match. JohnS, Sid and Christine scored 4 shots just before the break, then five soon after- that decided that game. Ralph, Merv and Marian managed a glorious 8 shots on end 14, this proved enough to tie on this rink. On rink 7, we were 7-5 up before losing the next six ends. We revived to take the lead by three shots, but they replied with a four. On the final end, we held shot for a tie, but their skip fired and scored one shot by a few millimetres
Aug 8th: NNorfolk League Southrepps 6 Horning 2
rink 1 skip Ralph 19-7, rink 4 skip Craig 10-27, rink 5 skip John S 11-18.
The vagaries of the Southrepps green defeated all of us except Ralph, Merv and Marian who enjoyed a comfortable win. The rest of us struggled to cope with bowls rolling against bias, and our only consolation was the nice tea afterwards!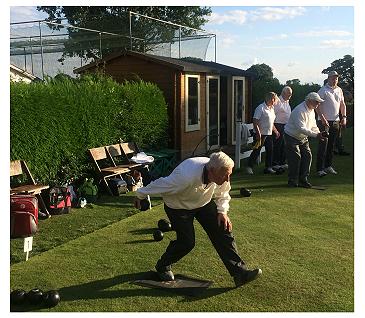 Aug 7th: St Benet's Trophy Barton Turf beat Horning
rink 1 Jack 12-21, rink 2 skip Sid 12-13, rink 3 skip Craig 18-14.
The number seven was something of a bogey for us tonight. Rink 1 had scored seven shots, against opponents' eight, when line and length deserted and we lost six ends in a row. Rink 2's game was exceptionally close, with one shot proving the winning score on most ends. At seven apiece, we suffered a sudden loss of form. However on the penultimate end, we scored an atypical four shots to take the lead by one. But an exciting final end saw them regain their lead. Only Craig, Martin and Marian, held the lead all evening and eventually ran out winners by four shots
Aug 4th: Sixes League Rollesby 2 Horning 6
rink 2 JohnS 15-12, rink 3 singles Craig 11-20, rink 4 skip Ralph 21-2.
Ralph, Sid and Derek hardly gave our opponents a look-in, while the two Johns had a much tighter match in the pairs. In the singles, Craig was always ahead until end 15 of the 20, but sadly never won another end
Aug 3rd: NNorfolk League New Road 2 Horning 6
rink 1 skip Ralph 16-12, rink 3 skip Sid 16-17, rink 4 skip Craig 18-11.
Despite the scoreline. rink 3 were never really in it. though we improved once we got going- that was after we fell ten shots behind. Craig, Marv and Christine also started five behind, but once getting the hang of the narrow green, never looked back. The excitement was reserved for Ralph, DavidC and Marian, who tied at 9 each, then 10 each, 11 each, then 12 each. But we clinched the win by taking the last two ends
Aug 2nd: NNorfolk League Horning 7 Southrepps 1
Rink 6 skip JohnS 29-6, rink 7 skip Craig 25-6, rink 8 skip Ralph 18-18.
JohnS, Derek and DavidM had notched up 23 shots before the opposition managed to avert a whitewash. Craig, DavidC and Christine won convincingly also. Much closer was Ralph's block, with him were Marian and Laurie, and we salvaged a four to level scores at 14 each, only to then fall behind again by four shots. With one end to go, we needed three to tie, four to win. We were holding two, when Ralph with his final bowl got the necessary three, though he almost made it four!
July 31st: Triples League Horning 9 Coltishall 0
Rink 2 skip Sid 19-10, rink 3 skip Craig 16-9, rink 4 skip Jack 20-14.
A great win! Sid, DavidC and JohnB saw their opponents stuck on five shots, as we created an unassailable lead. Craig, Martin and DavidM enjoyed a fine win also. Closest game was that with Jack, Richard and Christine, who after falling in arrears, took the lead, but were pegegd back to fourteen apiece with three ends to go. We won those final three ends, to achieve a whitewash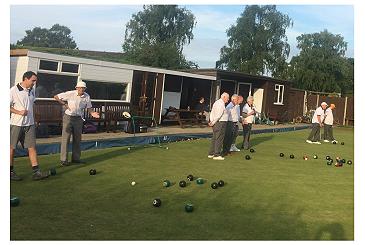 July 28th: Triples League Horning 7 New Road 2
Rink 2 skip Craig 13-12, rink 3 skip JohnS 12-20, rink 4 skip Ralph 22-13.
Rink 3 were first to complete their 18 ends, but despite many tight heads, came out second best. Ralph, DavidC and DavidM took a strong 14-7 lead, before they grabbed the next six shots. However we rallied for the final few ends to emerge convincing winners. Last to finish were Craig, Martin and Jack, who went into the final end tied. The match result hinged on this final end! They started well, but Craig trailed the jack to secure our victory over the league leaders
July 24th: St Benet's Trophy. Horning beat Barton Turf
Rink 2 skip JohnS 21-12, rink 3 skip Craig 18-17, rink 4 skip Jack 13-13.
JohnS, Sid and JohnB enjoyed a straightforward win in our second game of four in this event. But the other two games were much closer, indeed with two ends to go, both games were tied. Then on the penultimate end Jack, DavidC and DavidM won by a single, and Craig, Martin and Mike won by two. However on the final end on rink 4, though we were holding, they then held two before we held two and finally their skip trailed the jack to tie the match. Rink 3 were just last to finish and they held two before Craig drove one shot off, leaving us narrow winners
July 21st: NNorfolk League. Neatishead 4 Horning 4
Rink 1 skip Craig 20-14, rink 3 skip Ralph 7-29, Rink 5 skip JohnS 16-11.
Craig, Merv and DavidM were tied at 8 each at the half way mark, but then forged ahead. Ralph's block were only two adrift at the same point, but then tailed away. JohnS with Sid and Christine found themselves tied after nine ends, having been 7-1 up, but a good second half saw us gain our second victory, and an overall match draw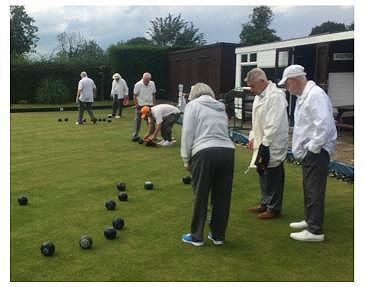 July 20th: Sixes League. Horning 8 Repps 0
Rink 2 skip Derek 16-7, rink 3 singles Craig 26-13, rink 4 skip JohnS 15-9.
Craig was never behind in his game, even though at the half way mark he was only one shot to the good, however a great second half saw him romp away. Derek with Sid and DavidM trailed 2-6 before picking up the arrears by the time of an enforced break for rain. Thereafter we were on top. JohnS with JohnB were well in control until dropping five shots on end eleven. But after that, we never looked back
July 17th: Triples League. Ludham 0 Horning 9
Rink 2 skip JohnS 15-13, rink 3 skip Craig 31-17, rink 4 skip Ralph 14-13.
A rare joy this season! A clean sweep with Horning taking all the points against local rivals. Two games were very close, only rink 3 with Craig, Barry, and DavidM had it comfortable. Rink 2 with JohnS, Sid and JohnB were 5-11 down, before the opposition got stuck on 11 and we won a string of ends until the last one. Rink 4 with Ralph, DavidC and Martin were never ahead but a splendid 5 on the penultimate end turned the tables, and on the final end, despite a close measure, we held on to win by the narrowest of margins.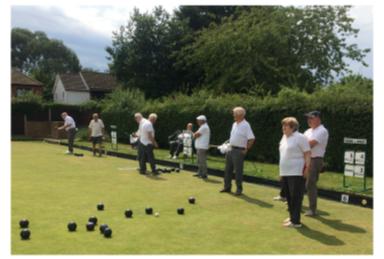 July 13th: Duffield League. Horning 2 Rollesby 6
Rink 6 skip Laurie 8-24, rink 7 skip Ralph 11-15, rink 8 skip JohnS 25-11.
At one point we looked like salvaging a draw despite the fact that rink 6, despite some good shots, were getting savaged. It was Ralph's black who trailed by one shot, with two ends left- but they couldn't quite manage to do enough. Our only success came with JohnS, Sid and Mike who won at a canter
July 11th: NNorfolk League. Aylsham 6 Horning 2
Rink 2 skip JohnS 23-10. Rink 3 skip Craig 10-25, Rink 2 Ralph 4-33.
After passing hastily over rink 4's sad result, we find two games that were closer than the final scores might suggest. On rink 3, we were tied at 6 each, then moved ahead, but had a minor collapse in the second half. JohnS with DavidC and DavidM had the better of the early long jacks, but once Aylsham had secured the jack and set up shorter ends, they moved to within one shot of us. However we regained the jack and won the last four longer ends adding twelve shots to our total
July 10th: Sixes League. Horning 2 Felmingham 6
Rink 2 skip Ralph 4-26, rink 3 singles Craig 21-13, rink 4 skip JohnS 11-14.
Rink 2 received a pasting, while rink 4 nearly grabbed a win, but never quite got ahead in the game. It was down to Craig again, to secure our only points: a close game until he edged it by winning the last three ends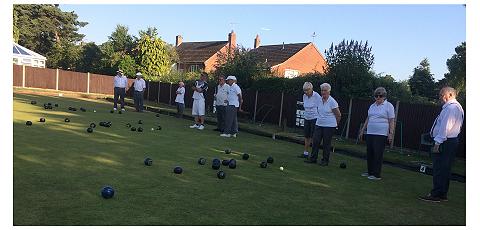 July 7th: Triples Cup round 2 1st leg: Horning 38 Smallburgh 56
Rink 2 skip DavidC 14-15, rink 3 skip Craig 10-22, rink 4 skip Ralph 14-19.
Mountain to climb! The match went away from us as the evening wore on. First to finish on rink2, we gave a good account of ourselves, and going in to the final end, scores were tied. Sid trailed the jack to give us shot, but then their skip clattered the jack into the ditch to win the end. Also close was rink 4, who were tied at 14 each with two ends to go. Rink 3 never looked like making it, and with 18 shots in arrears, our Triples Cup run needs a miracle to keep it going
July 6th: NNorfolk League. Horning 8 Happisburgh 0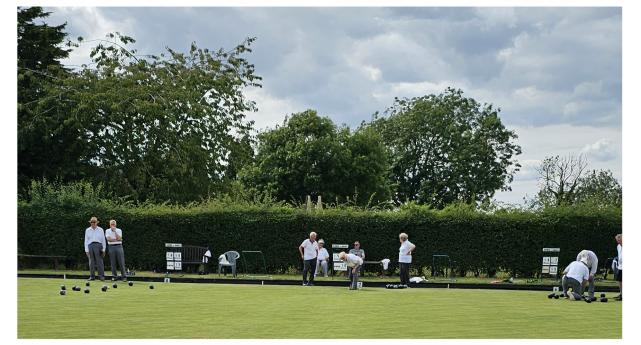 Rink 6 skip JohnS 20-8, rink 7 skip Craig 17-10, rink 8 skip Laurie 22-13.
Horning achieved a convincing win, with rink 6 consisting of JohnS, DavidC and Marian- their result never in doubt. On rink 7 Craig, Merv and Christine were three shots in arrears before ending up all square at the tea break. From then on, it was one way traffic. The opposite was the case on rink8 with Laurie, Mike and DavidM: having sailed into a 14-2 lead, we got that 'stuck' feeling, with our score refusing to move off 14. By the time they had reached double figures, things looked very exciting, we at last got off our bogey number, but then they scored a three to set nerves jangling again. However on the penultimate end, a deep sigh of relief as we notched up 5 shots
Sixes Cup round 1 second leg July 4th: Horning 61 Rollesby 27
Rink 2 skip JohnS 15-14, rink 3 singles Craig 33-7, rink 4 skip Ralph 13-6.
Horning overturned our first leg deficit with a sparkling win with victory in all three games. Craig set us on our way in the singles with an impressive relentless win, then Ralph, Derek and DavidM made the win assured. In the pairs, JohnS and JohnB reached 15-2, before relaxing just a little too much, eventually winning by only the one shot
Triples League July 3rd: Coltishall 7 Horning 2
Rink 1 Skip Mark 18-19, Rink 2 skip Ralph 19-8, rink 4 skip Martin 6-34.
Rink 1's game was really tight, but we lost out by the odd shot, while our only winners were Ralph, DavidC and JohnB
Triples League June 30th Happisburgh 7 Horning 2
Rink 1 skip JohnS 19-15, rink 4 skip Ralph 5-25, rink 5 skip Craig 14-15.
Scores were tied going in to the final end on rink 5- alas we lost that last end! Only winners were JohnS, Sid and JohnB on the tricky rink 1
June 29th: NNorfolk League. Horning 4 Stalham 4
Rink 6 skip Ralph 19-16, rink 7 JohnS 10-17, rink 8 skip Craig 18-17.
Horning turned what looked like defeat into a worthy draw with Craig's last shot of the day: one shot down, his firing shot transformed a loss to give us two shots, Thus it was a win on rink 8 for Craig, Martin and John B. Rink 7 were doing okay before conceding a five on the seventh end, thereafter one slightly unkind call was the Crocks Block. Ralph with Derek and Jim fell 1-7 behind, but by the tea break had levelled the game. After tea they immediately dropped five shots, but fought back well for the win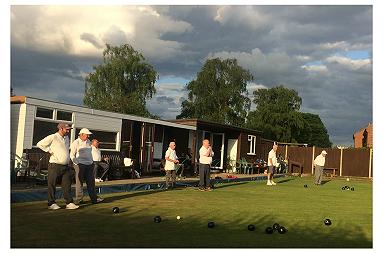 June 26th: Triples League. Horning 5.5 Smallburgh 3.5
Rink 2 skip DavidC 20-7, rink 3 Ralph 7-26, rink 4 skip Craig 21-15.
In what was the most exciting finish of the season, we just grabbed our maiden win this month! First to finish were David C, Sid and JohnB, whose opposition quickly had moved their score to seven shots, but then stuck on that for the rest of the game. Next to finish were Craig, Martin and Mike, who from a similar bad position, 1-10 down, clawed their way back to a fantastic victory. Last to finish were rink 3, who had actually started the best of our blocks, since after five completed ends, we were tied at 2 shots each. But then the rot set in and by the time this was the only game still in play, overall shot scores were tied at 45 shots per team. Finally, in flickering twilight, our men rallied and kept the overall shot scores equal, giving us a slender win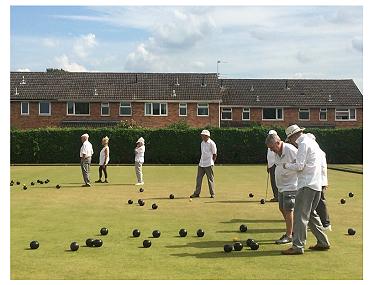 June 23rd: NNorfolk League. Spixworth 4 Horning 4
Rink 1 skip Craig 17-16, rink 2 Ralph 15-25, rink 3 skip JohnS 22-15.
Craig, Mike and Christine dropped a six on one end, but were never behind in this exciting game which went into the last end all square. A great shot by Mike won the game. JohnS, Sid and Marian started poorly but once they grabbed the lead at the tea break, never looked back
June 21st: Duffield League. Buxton 8 Horning 0
Rink 1 skip Craig 5-23, rink 2 skip JohnS 10-13, rink 3 skip Ralph 12-17.
June 19th: NNorfolk League. Horning 4 Buxton 4
Rink 6 skip Ralph 17-14, rink 7 skip JohnS 18-13, rink 8 skip Craig 13-24.
The games were very close, except for rink 8 after we dropped seven shots on unlucky end 13. But Ralph, Merv and DavidC put up a good fight, as did JohnS, Sid and JohnB, and going in to the final end we were one behind on rink 6, one ahead on rink 7. A good final end for each, saw us claim four shots on both rinks, thus winning two of the three games, and only three shots in arrears overall
June 16th Sixes League Banningham 5 Horning 3
Rink 1 skip Merv 6-10, Rink 2 Craig 21-15, rink 3 skip John S 17-19.
So close! Overall shot scores were actually identical, but they emerged victors as they won two rinks to our one
June 15th: Triples League. Barton Turf 6 Horning 2
Rink 1 skip Craig 21-10, rink 2 David C 11-27, rink 4 skip Ralph 17-19.
First to finish was rink 2, who after a torrid start falling behind 1 shot to 21, rallied for a period before losing the final ends. Rink 4's game was much closer, with the lead swaying until we reached 10 apiece. They forged ahead on the next few ends, but we retook the lead with a handful, before being finally pipped at the post. Rink 1 were last to finish in the twilight, with Craig, Martin and good old Jack (who else?) and though the match was tight, we zoomed ahead on their last three ends, finishing with a five
June 12th: NNorfolk League. Horning 0 New Road 8
Rink 6 skip Ralph 14-16, rink 7 skip Craig 10-21, rink 8 skip John S 10-13.
For a long time, you might not believe it from the scores, this match was in the balance. Rink 7 were leading 9 shots to nil, before their unaccountable utter collapse. Rink 8's game swayed tthis way and that, though in the end, they won fairly convincingly. Rink 6's game was the tightest: after falling well behind, we had caught up and were even a shot ahead at the tea interval, but couldn't quite snatch a win
June 9th: Sixes League. Felmingham 6 Horning 2
Rink 1 skip Merv 8-28, rink 2 Craig 24-12, rink 3 skip DavidC 10-17.
Craig enjoyed our only success of the afternoon in the singles, racing to a 10-0 lead before understandably relaxing in a long game of 80 bowls each, to complete a comfortable victory. Rink 3 had the tightest game, but after scores were tied, slipped away losing the last few ends. Rink 1 actually amazingly won half of their ends, but conceding an 8 and a 7 is never a recipe for winning!
June 8th: Duffield League. Horning 2 Repps 6

Rink 6 skip DavidC 15-13, rink 7 skip JohnS 10-20, rink 8 skip Laurie 12-16.
Our only success came on rink six, with DavidC, Marian and Maureen, a game that ebbed and flowed, tied going in to the final end. Though they held shot, our skip nicely judged his final shot (so he did say) to snatch a win. John Saunders was back playing for the first time this season and his block did well after only scoring one shot in the first half. Laurie's triple by contrast, were seven shots up at the break, only to suffer collapse in the phenomenon we have all missed of late- sunshine
June 7th: Ttiples League. Horning 0 Hickling 9
Horning lost on all three rinks, match score 35-55
Sixes Cup May 30th Rollesby 41 Horning 34 (first leg) .
Ralph skip with Marion and Merv 11-5, Craig 16-22, David C 7-14, Horning one player short - second leg to follow
May 26th Horning 5 Spixworth 3
Ralph skip with Marion and DavidC 16-16, Craig skip 17-21, Laurie skip with JohnB and Sid 22-14.
A close match which we won thanks to our better shot score 55-51
May 25th New Road 9 Horning 0
Ralph skip 15-21, DavidC skip 5-26, and Craig skip 10-25
May 22nd: NNorfolk League. Horning 6 Neatishead 2
Rink 6 skip Ralph 15-18, rink 7 skip Craig 25-10, rink 8 skip Laurie 18-16.
After a sluggish start, we were ahead on all three rinks by the tea break. But that gave little indication of the excitement to follow. Craig, Merv and DavidM did bag our first two points by a comfortable scoreline. Ralph's block was next to finish, having caught up with a six on end 5, then forging into a 15-11 lead, only to concede the last five ends to some good bowling. That meant that Laurie, Richard and Marian needed to get at least a point if we were to win the match overall. They were finishing well behind the other blocks, and from being 10-4 up at the break, conceded two fours to fall into arrears. But they fought back splendidly to win, ensuring we were victors in this local derby
May 19th: Sixes League. Horning 2 Banningham 6
Rink 6 skip Laurie 9-15, rink 7 singles Craig 17-10, rink 8 skip Merv 5-25
A warm afternoon witnessed Horning's worst display of the season, only Craig picking up any credit with a convincing victory in the singles. Rink 2 were actually 9-3 ahead before their collapse, while rink 4 suffered the ultimate humiliation of conceding a maximum nine shots on one end
May 18th: Triples League. Mundesley 8 Horning 1
rink 3 skip Barry 14-18, rink 4 skip Ralph 10-20, Rink 5 skip Craig 18-18.

Another cold May evening saw us succumb to the home team, but with a fight. Rinks 3 and 4 were well down, but fought back to respectability, rink 4 actually did better in the second period at the start of which they were 0-12 down. Craig with Martin and DavidM (pictured) enjoyed a close tussle, and perhaps a draw was a fitting result
May 15th: NNorfolk League. Buxton 6 Horning 2
Rink 1 skip Craig 24-16, rink 2 DavidC 14-24, rink 3 skip Ralph 18-21.
Only two points salvaged from the long green at Buxton. On rink 3, we indeed held the lead most of the afternoon, but some short length jacks near the end did for us. On tink 1 it was also a matter of the mats, with Buxton opting for short length jacks, and forging in to a six nil lead, before we grabbed the lead and put in longer lengths, and sped ahead to 14-6 up. Thereafter it was a mix of long and short, with Craig, Merv and DavidM emerging as our only winners
May 12th: Triples League. Horning 7 Barton Turf 2
Rink 2 skip Craig 20-11, rink 3 skip Barry 16-17, rink 4 skip DavidC 14-13.
Three very close games, though Craig, Martin and Christine pulled away at the end to win by 9 shots. On rink 3, it looked comfortable for us holding a 13-3 lead, but they got the hang of the green and levelled the match with the final end to go. Alas, their lucky wick ensured our holding bowl was beaten, completing a spendid fightback. On rink 4, David C, John B and Sid also reached the final end all square. But on this occasion we got the better of them, and won the end. Perhaps the thing that I will remember from this match was the bitingly cold weather, we needed to go home to thaw out!
May 11th: Duffield League. Repps 6 Horning 2
Rink 1 skip Ralph 13-12, rink 2 Derek 7-18, rink 3 skip Craig 8-20.
Repps had expended much time and money on getting their green ready for their first match here for several seasons, indeed Horning last played here in 2012. The home team were rewarded with a victory. However it has to be said that this was the slowest ever green, exceptionally difficult to reach the jack even on the shortest length. But it was the same for both teams: as it was we fell badly behind in all three games, before Ralph, DavidC and Marian got the measure of things, and caught up to level at 8 apiece. Coming in to the last end, scores stood at 12 all, but they were soon holding four shots! With his final bowl, Ralph brilliantly turned that into one for us, our only triumph on an afternoon of very dark clouds
May 9th: Sixes League. Horning 4 Rollesby 4
Rink 6 skip David C 4-13, rink 7 singles Craig 27-5, rink 8 skip Ralph 8-9.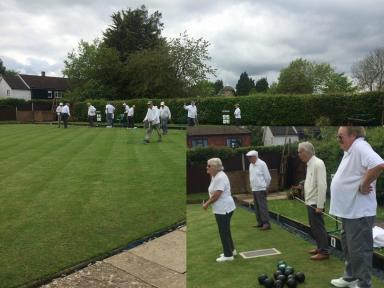 Honours even, our utmost thanks to Craig who secured all our points via the singles match. The pairs was on rink 6, not a success, while we fared equally poorly in the triples on rink 8, until the final end when we doubled our feeble shot score to come within an undeserved one off a tie. Still, the overall match score was a draw
May 4th: NNorfolk League. Mundesley 0 Horning 8
Rink 2 skip Ralph 18-10, rink3 skip DavidC 18-12, rink 4 skip Craig 20-18
While rinks 2 and 4 got off to flying starts, on rink 3, DavidC with Sid and Christine had more of a fight on their hands. However from 4-6 down they forged ahead to 11-6 and thereafter their victory was assured. Ralph with Richard and Marian found themselves 17-4 ahead, and despite a late rally from the opposition, they won comfortably. A more sizeable challenge came to Craig, Jim and DavidM, who after sailing into a 15-2 lead, found themselves close to parity when on end 15, Mundesley held four shots. However it was their skip who unfortunately converted that into one shot to us!
May 2nd: NNorfolk League. Horning 6 Aylsham 2
Rink 6 skip Derek 18-11, rink 7 skip Laurie 14-10, rink 8 skip Craig 14-21
Derek, with John B and Marian enjoyed a tight game until we pulled away with two threes soon after the tea break. Laurie, with Richard and DavidM, were always ahead, and though our opponents, like us, won 9 of the 18 ends- the difference was that we scored more when we did score. Craig's block recovered well after falling behind 3-15 at the interval, and overall Horning won thanks to our superior total shot score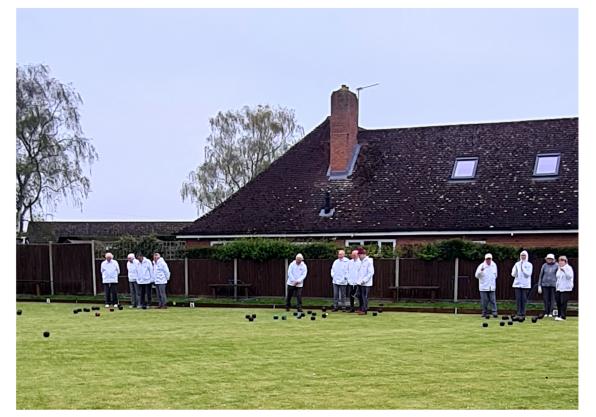 April 28th: NNorfolk League. Horning 8 Erpingham 0
Rink 6 skip Ralph 20-19. Rink 7 skip Laurie 21-8. Rink 8 skip Craig 20-17.
Our comfortable win masks a different story. It was only the block of Laurie, Richard and David M who won convincingly. But the lead in Craig, David C and Christine's game see-sawed, and it was mainly thanks to a seven on end sixteen that we achieved the win. Ralph with Sid and John B hurtled into a 13-1 lead, before the opposition narrowed the gap so that going in to the final end it was all square. All looked lost as they held two before Ralph's final bowl, which brilliantly changed a potential loss into a win by one shot

April 27th: Triples League. Aylsham 5.5 Horning 3.5
Rink 1 skip Ralph 8-12. Rink 2 skip Craig 16-4. Rink 3 skip David C 8-16.
On a frostbitten overcast spring night, Horning tragically succumbed on the last end, conceding a two on rink 1 and no less than a five on rink 3. Up until then we were on target for a 5-4 victory, but our late collapse caused overall shot scores to be only level. Our only win came on rink 2 with Craig, Sid and John B

.

.

.

.

.

.

.

.

Chairman's Cup
Singles Championship 2023
Final: Champion is Sid, who beat Craig 14-8

Semi Finals

Sid 13 DavidM 9

Craig 12 Jack 10

Round 2
Sid 12 Merv 2
DavidM 9 Laurie 4
Jack 9 Marian 5
Craig 9 DavidC 3

Round 1
Ralph 4 Laurie 7
John S 4 Marian 8
Sid 10 John B 2
Christine 2 Merv 8