.
.
.
.
.
My mini reviews of stories:
1 The Coming of Robin Hood - a brilliant opening story that sets the tone for the series. The return of Robin, hero of the Crusades,"away too long," who finds a Norman, the foppish Sir Roger inhabiting his castle. King John's representative, a certain Sheriff, declares Robin an outlaw after Robin saves a forester (Alfie Bass) from brutal punishment, and falsely accuses Robin of killing Sir Roger also. "A grave injustice," but Robin seeks out these "Englishmen forced to live like animals," and joins them
2 The Moneylender - Robin teaches outlaw Will (Bruce Seton) to only rob the wicked, like debt collector Sir Herbert (Leo McKern) whose excessive interest charged to his payees is returned to the debtors, much to their surprise. As Herbert is in the pay of the Sheriff, he angrily tries to round up the outlaws, wounding Will and killing, he thinks, Robin, by burning him alive in a hut. But though Will dies, he passes his mantle on, "follow Robin"
3 Dead or Alive - Introducing a "seven foot oaf... they don't make men like this." Having offended the Earl of Bedford, John is offered his freedom if he can catch an outlaw. He rounds up Robin himself, but when the treachery of the Sheriff's men becomes transparent, John helps Robin escape
4 Friar Tuck - "a stalwart fellow with a sword" needs Robin's aid to prevent an evil lord's arranged marriage between Mildred and Sir William (Leslie Phillips). Some verbal trickery by the friar dissuades the vacillating Sir William from the union. As a result Mildred is promptly married to her true love, thwarting the Sheriff and putting Friar Tuck in his bad books
5 Maid Marian - Robin "meets his match" as Marian joins the outlaws in an attempt to hand Robin over to the sheriff- after all she knows he has robbed her jewels. As Peter, she infiltrates the outlaw band, none seem to penetrate her disguise! Robin is lured into a trap and his public hanging is joyfully declared by the sheriff. When she learns her jewels have been returned, she pays a last visit to Robin in the dungeon, and secretly lets him escape
6 The Inquisitor - "The fat brown friar" is kept out of the way in the priory dungeon since the archbishop is coming to Nottingham. Tuck mustn't be allowed to tell of Robin, who however, rescues the Friar from torture by the Inquisitor. Robin poses as said torturer and takes Tuck into the presence of the archbishop to give his "confession"
7 The Knight Who Came to Dinner
8 The Challenge - Giles Black is a champion, and "as one gentleman to another," the Sheriff arranges with Sir Richard an archery contest with the outlaws. Of course Robin is victorious and you can bet the Sheriff's really no gent, and shows his hand when Robin and Little John are attacked as they leave Sir Richard's castle, "you blundering idiots." Robin escapes back into the castle, which the Sheriff besieges, to the despair of Sir Richard, a nice comedy role for Ian Hunter. Friar Tuck doesn't mind the long siege, since he's guzzling Sir Richard's provender, and Robin isn't dissatisfied since Marian is with them. A desperate Sir Richard finds a way for their escape, to the Sheriff's dismay, "that fiend Robin Hood, shall I ever get my hands on him?"
9 Queen Eleanor - The redoubtable Queen Mother is collecting funds for the Crusade, even receiving a "handsome" contribution from the Sheriff himself. Of course, he plans to snatch it back with interest and even blame Robin's men to boot. But wily Robin gets those fake outlaws arrested and the money is safely transported away
10 Checkmate - Naughty Count de Waldern (Leslie Phillips) thinks he's teaching Lady Marian how to play chess, but what he really wants is to play Love. On the other hand, she's really there to string him along whilst Robin rescues the Count's prisoners from his "impregnable" castle
11 A Guest for the Gallows - Will cannot pay the Sheriff's exorbitant taxes. "I'd like to strangle him," growls Little John- of the sheriff. Robin lures the sheriff into a Sherwood trap, "you're Robin Hood!" A simple exchange is agreed, in this story with some style, the Sheriff of course never keeping his word, "shoot your blockheads!" One nice touch is the document the Sheriff is forced to sign by Robin, at the bottom look for the name, "A Wheatley Sheriff"
12 The Ordeal
13 A Husband for Marian
14 The Highlander
15 The Youngest Outlaw - Arthur, King Richard's heir, has escaped from Walden Castle to join the outlaws. Robin has to return him to his mother, only Robin seems a bit thick and hands the lad over to an imposter, who is bent on the lad's demise
16 The Betrothal - Old Sir Richard has lost, inevitably, in a tourney, but can't raise the cash payment to Sir Miles. To impress Gladys (Jennifer Jayne) and her dad Sir Hugh, to persuade him to marry Richard's effeminate son Claude, Robin & Co pass themselves as nobles, but the scheme backfires when Sir Hugh selects Robin as his future son-in-law. A swordfight sorts out the honours
17 The Alchemist - Outlaw Rolf's "old crone" of a mother is to be burnt as a witch. Robin is "so sentimental" that the sheriff is certain he will try to rescue her. He does, but not as the sheriff expects, but with a cat, some toads and "all the furies of hell"
18 The Jongleur - John orders an extra tax, eagerly gathered by the sheriff. For singing his protest, Master Bartholomew (Peter Hammond) is arrested, but he gets away and hides with Robin. After learning to be a jongleur, they enter the earl's castle where the tax money is stored. However Bartholomew is a spy and Robin is arrested and all but killed. A contrite jongleur rescues him from a dungeon, and they even have time to rob the tax collection before sneaking off, "don't let them get away!"
19 The Brothers - the old identical brothers motif. The serf Guy is in hiding from you know who, Tuck and Robin find a safe place for him at Whitby Abbey. So the nasty sheriff arrests his brother David. But a simple switch of the two in the dungeon, gives the bemused sheriff a wonderful line. His new prisoner, Guy, claims exemption under church law as he's become a monk, and so the poor sheriff is thwarted once more
20 The Intruders
21 The Sheriff's Boots
22 Errand of Mercy - Many of the poor people are down with St Anthony's Fire, so Robin creeps into Nottingham with some herbs for Anselm the Apothecary (Hal Osmond). The sherrif gets wind of Robin's mission and surrounds the area- "what a pleasure it'll be to hang him!" However Robin eludes capture when the sherrif's soldiers, "cowardly dogs," refuse to go near the plague victims. But with Robin injured, it looks like curtains. Indeed, out of the gates he is carried, in the Death Cart.... but then a miraculous recovery!
23 The Vandals
24 Richard the Lionheart
25 Ladies of Sherwood
26 Will Scarlet - The "louts" of Sherwood clash with Will of Winchester (Ronald Howard), whom the Sheriff is after, once he has been discovered under the bed of Olivia, the Sheriff's niece. After the usual treachery from you know who, Will decides to join the band
27 The Deserted Castle - "This is serious, Robin"- is John planning an alliance twixt himself and France? The Queen Mother orders Robin to scupper it. French emissaries are rerouted to an empty castle where Robin poses as the sheriff, insulting his foreign guests who nevertheless agree to his outrageous terms. The real sheriff besieges the castle, but the queen saves the day
28 The Miser- a pleasant fairy tale of Sir William who, facing extra taxes from the Sherrif, demands his peasants pay up. The money is delivered to Nottingham- "I am not amused," declares the sheriff, when he finds only buttons. For Robin has intercepted the payment and redistributed it to the poor peasants. Sir William is persuaded that buttons can be magicked into silver and collects every button he can find in his castle, a nice ruse by Robin to relieve Sir William of his ill gotten fortune
29 Trial by Battle- Sir Gyles has posed as Robin to try and rob the King's Commissioner. Robin saves the day and Marian shadows the loyal servant of King Richard to Nottingham Castle, where he is murdered. Marian has been framed by Sir Gyles and even the bad Sheriff can't really believe her guilty- but the evidence is against her. She elects trial by battle, and her champion is... you can guess!
30 Children of the Greenwood- Young Oswald and Alice are taken in hand by nasty Sir Giles, when Arthur their dad, falsely accused of murder, has to become an outlaw. But they escape and are reunited with dad. However they can't stay with the outlaws. Oswald performs "an exploit" to impress Robin, this is to capture Sir Giles himself. Luckily Arthur is found to be innocent so they can return home. Not that much to do with Robin Hood in all this
31 The May Queen- With Sir Richard Donnington killed in the Crusades, his son Gilbert inherits his castle. It all looks rosy, for he is to marry Genevieve. However her ambitious father (John Longden) is eager for power and tries to break Walter with the aid of the Count de Clifford, and of course the Sheriff. On May Day, on the Field of Honour the Count's Champion will do battle with Walter, it will be a very one sided contest, but wait a minute...
32 The Wanderer - local physicians disagree with Joseph the healer over their diagnosis of Sir Walter's ailment, and persuade the sheriff to ban treatment of any families of the outlaws. When Derwent's son is injured, Robin gets Joseph to help the lad, and Robin is nearly caught (again!) by the sheriff. The pair have a sword fight
33 The Byzantine Treasure - Gold and jewels are the latest rich capture for The Outlaws. But they are in for disappointment, for they belong to Queen Eleanor, so Robin takes the booty to the impoverished castle of Sir Richard of the Lea, where the Archbishop will later collect it. Unwisely Sir Richard shows off his temporary riches, and "Norman vultures," in the shape of the sheriff's deputy are hovering
34 Secret Mission - From France, the irascible Peregrinus (Patrick Barr) has come, and seeks out Robin Hood. So does the sheriff who amazingly offers a free pardon if the outlaws will fight Prince John's cause. No way! Peregrinus comes in useful, intercepting a list of supporters of the prince, being sent to him. Then the stranger reveals his identity...
35 Tables Turned - Suzette and Francois are captured in error by Derwent- they are only children, and they enjoy a whale of a time with the outlaws. When Robin returns them, it is he who is captured. Marian informs the outlaws who ride to the rescue, only to discover the children have already got him free
36 The Traitor- The ransom for imprisoned King Richard has been collected and of course stolen. Robin follows the thief who cunningly arrests Robin for stealing it, and Robin is sentenced to the gallows. Though it's a trick to get the outlaws to rescue him, and be captured themselves, a maid saves Robin who is able to take the treasure to its rightful place
37 The Thorkil Ghost- On Hallowe'en, it's up to Robin to lay the ghost that's frightening Harold, and with a friendly hunchback, bloodcurdling screams and a torture chamber this is not your usual Robin Hood jollity. Why even nice Barbara Mullen is playing a villainess!
38 The Wager - Robin bets Friar Tuck that he can get more gold by begging than the friar can by praying. After gambling his Sherwood Green for a beggar's clothing, Robin robs some dishonest beggars. Tuck bamboozles two rogue Norman monks at a shrine. Of course, Robin repays the beggars' loot to a poor widow and narrowly avoids capture. But Tuck is "not ashamed of his efforts"
39 The Prisoner- Prince John is to be crowned king on the morrow, so Robin and Marian gallop to London to rescue Blondel, King Richard's envoy whom John has imprisoned. He has the proof that Richard yet lives. Donald Pleasence steals the show with his portrayal of John, a demented fop
Series 2
40 A Village Wooing- Outlaw Wat Longfellow (Leslie Phillips, not at his best) is mooning over Widow Winifred, but has a rival in a swindling bailiff named Baldwin (acually DP who was King John in the last tale!). With Robin & co's help Wat triumphs, though this story promises more than it gives
41 The Scientist- Albertus (Miles Malleson) is a scientist needed by Prnce John to construct the deadly weapon he has invented, to finish off King Richard's ship. Friar Tuck takes the old man to Robin, who in turn escorts him to his friend Roger. The latter however is in league with The Sheriff! So, disguised as John's soldiers, Robin and his men rescue the scientist, who is wounded escaping, and sadly dies, his secret invention dying with him
42 Blackmail- Robin intercepts wine bound for the sheriff, but a blackguard named Lucus discovers Lady Marian and Sir Richard are in league with Robin. The only way is to discredit Lucus, which Robin does so by posing as the sheriff and convincing Lucus that the sheriff is in league with Robin!
43 A Year and a Day - Barber Tom (Shaun O'Riordan) is operating on Little John. He tells Robin he could get his freedom from serfdom on the morrow, though the sheriff is trying to prevent this. Robin poses as Tom, comically leading the exhausted sheriff a merry dance. Since Tom is hidden in the sheriff's own chambers, it has to be a case of Let Justice Be Done
44 The Goldmaker - That "complete and hopeless idiot" Sir Richard is living vastly beyond his means, and all because he thinks this Lepidus (Alfie Bass) can turn pewter into gold. Of course this man's a charlatan, but the greedy sheriff is persuaded to have the secret, in exchange for outlaw Will
45 The Imposters- nicely barbed banter between Robin and Marian, who is a mite jealous of Lady Pomfret, who has employed a man to impersonate her husband in order to prevent her lands being seized. Robin offers to act as her temporary husband since the first imposter has run off scared. The sheriff goes to Pomfret Castle to expose the two imposters, but luckily the real Baron Pomfret has now returned from the Crusade
46 Ransom - 500 crowns demanded from starving vassals to pay for the return of his lordship's son who had kissed a girl betrothed to Sir Guy. When Guy comes to collect his money, a kiss for barmaid Joan enables Robin to demand 500 crowns from Sir Guy. When the sheriff muscles in, as Robin returns the money to the peasants in church, Friar Tuck foils the plot, "we had him at our mercy"
47 Isabella - Princess Avice (Helen Cherry). wife of Prince John, requests Robin come to the Tower of London. For John has "a special arrangement with heaven" to allow him to marry a French princess (Zena Walker). Robin is asked to warn off this "unsuspecting child," though what he actually finds is a "she-wolf" who brings John a fine wedding gift, Robin himself "to be burned at the stake." Avice gets him out of jail and the wedding is stopped single handedly by our hero
48 The Hero - A tax collector is so hated he is killed. Mark a peasant (Bill Owen) witnesses the fell deed and is accused of the crime. He flees to the Outlaws, but becomes so boastful of his deed and such a liability, even robbing Mother Agnes, that Robin has to expose his false heroism, as well as exposing the real murderer
49 The Haunted Mill - Poor Tom the miller (James Hayter) is scared out of his wits. Now the river has dried up, Sir William most kindly offers to buy his mill. "I won't be swindled," Tom moans, and Tuck and the Outlaws set the wheel a-turning again. Here's a chance for the sheriff to seize them, "it'll be a pleasure." More like ignominy
50 Outlaw Money - Master Henry (Sid James) silversmith by royal warrant comes in useful when the outlaws capture a minter's anvil, and lo! Tuck is arrested for distributing such coins. However tables are turned on the outwitted sheriff
51 The Black Patch - this is Prince John's "playmate" whom Marian has to "entertain." She is "the soul of discretion" over all Sir Dunstan's gold, though soon learns that this is mere bait to capture no less than Robin Hood. Marian saves him at cost of suspicion falling on herself. So now "romantic fool" Robin has to rescue her by giving himself up. Marian plays her own trump- she appeals to no less than the Sheriff, whose pride demands that he is the one to capture the outlaw. Thus the Sheriff himself rescues Robin, who conveniently slips away
52 The Friar's Pilgrimage - Robin joins Tuck on his trip to Canterbury. In a Kentish village they witness Edward, consigned to a pillory by the Normans for being engaged to a witch called Alice. Robin saves them, at the cost of being locked up by nasty Count Duprez (Paul Eddington), who is out to discredit Lady Margaret (Greta Gynt), so he can inherit her lands. In turn, Alice rescues Robin, while Tuck offers himself for the pillory. But it is Robin who puts Duprez where he deserves- in the pillory
53 The Trap - "quite simple" is the sheriff's latest scheme to capture Robin Hood, all the idea of Simon (Alfred Burke) who joins The Outlaws and attempts to get Robin discredited. If The Outlaws hand him over, they'll win a free pardon, "I don't believe it!" Little John drags a bound Robin to the sheriff, and someone gets a lesson. To give the sheriff credit, he does generously admit he has some admiration for Robin
54 Hubert - Robin is Sir Hubert's "last hope," if he is to marry Lady Rowena, for her dim dad (William Mervyn) has promised her to de Vere. Robin rescues Hubert from de Vere's dungeon, as well as grabbing the dowry
55 The Dream - Marian's cousin Sir William Fitzwalter (Patrick Troughton) is to take Robin to Queen Eleanor, but Marian's nightmare warns of Robin dying of thirst, thanks to her cousin's treachery. It comes true, "it's London and the gallows" for Robin. But her dream causes Little John and the Outlaws to come to the rescue
56 The Blackbird - After an unlikely argument over a blackbird. Little John storms off, straight into the sheriff's clutches. But where's the hangman prepared to hang him? We can all guess who this masked man is, though neither the sheriff, nor Tuck or Marian can, until Little John steps onto the gallows, the sheriff beaming, though next moment he's snarling, "after them you cowards!"
57 The Shell Game - Robin has to prevent the queen's jewels from falling into bad King John's clutches. So he enlists the help of Pick (Sam Kydd) to break into Hastings House to protect them, but is Pick entirely trustworthy himself?
58 The Final Tax
59 Ambush
60 The Secret Pool
61 The Bandit of Brittany
62 The Goldmaker's Return
63 Flight from France
64 The Path of True Love - Lionel Jeffries playing a baddie! It seems improbable, but he's Sir Charles, usurper of Robin's family home Locksley. He plays it as a dithering incompetent. But underneath he's sly, turfing the tenants off 'his' land. Yet, if they could clean Locksley by Lady Day, in law they'll be entitled to keep their tenancies in perpetuity. Robin helps them get into his old castle to give it a spring clean whilst Lady Marian distracts Sir Charles. No Merry Men in this tale.. had the Sherriff finally captured them?
65 Fair Play
66 The Dowry
67 The York Treasure
68 The Borrowed Baby
69 Food for Thought
70 Too Many Earls
71 Highland Fling
72 The Mystery of Ireland's Eye - Robin and Tuck have a week off from Sherwood as they help Marian find her uncle who's gone missing on an Irish isle terrorised by Rolf (as this is Ireland. this must be Eddie Byrne)
73 The Little People
74 The Infidel
75 The Frightened Tailor
76 The Black
77 The Road in the Air
78 Carlotta
Series 3
79 The Salt King - Bad Lord Guthrie is upping the price of salt with connivance from the sheriff. Robin buys fresh supplies from the seaside which Tuck then gives away in Nottingham. However the sheriff impounds Tuck's supply which Robin has to nick back. Dressed as a Salt Diviner, he incredibly finds salt on Lady Marian's land- actually not so surprising as he'd put there in the first place
80 A Tuck in Time
81 Pepper - Rescuing an impressionable princess blinded by love for King John, Robin comes face to face with John inside The Tower of London
82 The Charter - "Incredible," but King Henry I's lost charter curbing the power of tyrant kings is wanted by the Sheriff - to destroy, of course! Robin plucks it from right under the Sheriff's nose
83 A Change of Heart
84 Brother Battle
85 My Brother's Keeper
86 An Apple for the Archer
87 The Angry Village
88 The Mark
89 The Bride of Robin Hood
90 To Be a Student
91 The Christmas Goose - Sir Leon (Jack Watling) presides at the trial of a boy's goose. Improbable, but a nice story with the prosecuting baliff (Paul Eddington) pitted against Friar Tuck. When the goose is sentenced to execution, it's up to Robin to rescue it. In a neat plan, he gets at Sir Leon's Achilles heel, his only daughter (Jane Asher), and it's a happy Christmas Day ending, exit laughing....
92 The Challenge of the Black Knight
93 The Rivals
94 The Profiteer
95 Knight Errant
96 The Healing Hand
97 One Man's Meat
98 Too Many Robins
99 The Crusaders
100 Castle in the Air
101 The Double
102 Roman Gold
103 The Ghost That Failed - A ghost with "moaning and the sound of iron chains" is frightening peasants, But Little J and F Tuck "keep a calm mind" and prove it's only Rupert Davies. Little J dresses as a ghost to teach him a lesson but rain rather spoils the illusion
104 At The Sign Of The Blue Boar
105 Quickness of the Hand
106 Elixir of Youth
107 The Genius
108 The Youthful Menace
109 The Minstrel
110 The Doctor
111 The Lottery
112 The Fire
113 Lincoln Green
114 Women's War
115 Little Mother
116 Marian's Prize
117 Farewell to Tuck
Final Series:
118 Goodbye Little John
119 The Oath
120 A Race Against Time
121 The Edge and the Point
122 The Champion
123 The Debt
124 The Parting Guest
125 The Bagpiper
126 The Pharoah Stones
127 A Touch of Fever
128 Six Strings to his Bow
129 The Devil You Don't Know - A poignant moment as the Sheriff bows out, giving his new deputy Ralph a last lesson in how not to catch Robin Hood. Alan-a-Dale has been taken prisoner, and Ralph plans to use him as bait to trap Robin. Indeed Robin is lured into the inner sanctum of the castle but Ralph's unscrupulous treatment of Lady Marian brings out the gentleman in the retiring Sheriff, even at the cost of losing his prized outlaw
130 The Lady-Killer
131 A Bushel of Apples
132 Tuck's Love Day
133 The Loaf
134 Sybella
135 The Flying Sorcerer
136 Bride for an Outlaw
137 Double Trouble
138 The Truce
139 The Charm Pedlar
140 The Reluctant Rebel
141 Hostage for a Hangman
142 Hue and Cry
143 Trapped
This was the first of several series to have episodes made in both America and England.
Nick Cravat played the mute Jacopo. Other semi-regulars included Henry Cordon as Carlo (US stories 5 to 12) and Robert Cawdron as Rico (UK stories).

I have placed the American made stories in the most likely sequence. No.1 was a pilot, this and stories 2 and 3 included the Count's servant Mario who disappears after this. Stories 4 and 6 to 12 all have Carlo, who is introduced in the first of these, and is clearly shown to leave the series in story 12.

To Historical Menu

.

.

.

.

.

.

.

1 The Affair of the Three Napoleons (US pilot episode)

"In the year 1834, rumblings of rebellion threatened the throne of France. It was a time of intrigue, conspiracy and secret rendezvous."

Our first sight of the Count is at his desk leisurely sipping wine.
He has a visitor, Mlle Renee Morell (Faith Domergue) who makes an appeal to the man "battling injustice wherever he might find it" (Sounds rather like The Four Just Men introduction!).
Her father Albert has been done in while trying to find out the identities of the plotters against King Louis Philippe. The only clue, a snuff box with 3 gold coins.
But though she is positive that her father once knew MC while both were imprisoned in the Chateau d'If, surprisingly MC is cold and unhelpful, sending her away. It's because he is worried his own identity might become known.
Yet as a defender of the downtrodden, he does investigate the crime, first questioning a man in Vichy whose life MC had once saved. He learns that these three gold coins are the way that supporters of Napoleon identify each other. Morrell had infiltrated the group but had paid the price.
A baron, on his way to meet the leaders of the plot, is intercepted by MC, who then impersonates this baron. He presents his credentials, the gold coins to the leader, Paul, at a ball this man is holding. He introduces his fiancee, none other than Renee. She's puzzled at MC's presence here. Privately MC tries to make amends for his former rudeness, but telling her that her fiance is the leading plotter against the king isn't the best way of doing that. "I intend to tell Paul," she says to MC, but she is finally persuaded to give MC a little time to prove his accusation.
However the baron whom MC is impersonating gets out of his bonds and persuades Paul of his own bona fides. MC has to come into the open, and snatching the documents Paul holds with the names of all his co-conspirators, he makes his escape. Though Mario is wounded in the fight, Jacopo is entrusted with taking these documents to the king. As Mario watches on from his sickbed, MC has a showdown with Paul and the enemy of the king is then arrested.
Renee can see now that she's been "a fool," and thanks MC

To Monte Cristo Menu

.

.

.

.

.

.

.

1835. Odette is bidding farewell to her fiance Pierre who is leaving Paris on the Toulon stage, sorry coach. No sooner has this departed than one Charles Rolla steps up to her, makes advances and her father is forced to defend her honour by challenging Rolla to a duel.
But she knows a man who can help, Monte Cristo. As the duellists square up, Edmind arrives on the scene. Yet just too late to prevent a tragedy. "Why did you murder my father?" cries Odette.
From the police, The Count learns that Rolla is a serial duellist, this year he has already killed four men in duels.
At the Paris Opera House, Rolla tries to spark yet another duel, with The Count himself, whose inquisitiveness needs silencing. But Edmund will not rise to the bait and Rolla resorts to a final insult, "coward!" Even that fails to rouse the pacific count.
Jacopo follows Rolla, Carlo finds out more about the dead opponents, while Edmund enjoys the rest of the opera. Then he quizzes Odette about what she knows of Charles Rolla. It seems that his father Vincent will inherit a dukedom if one more person happens to die, and the man standing in the way of such an inheritance is none other than Pierre Monet, Odette's intended. There's some rather muddled connection between all the dead in The Victoire, a ship that sank at the Battle of Trafalgar. The Commander of that ship was Vincent.
Edmund makes haste to Toulon where Rolla is already demanding satisfaction of Pierre, "tomorrow at dawn."
However it is Monte Cristo who announces himself at this duel, and he challenges Rolla. Pistols. Distance to be two paces decides Edmund. "Ridiculous," scoffs Rolla, who, exposed, collapses on grovelling knees.
The Count apologises to Pierre for usurping his place at the dawn meeting, and there's some consolation for Pierre with a kiss from Odette

To Monte Cristo Menu

.

.

.

.

.

.

Affair of Honour
This must be the last of the American made stories, as at the end Carlo bids adieu saying, "my family in Italy needs me." Or in other words, the producer doesn't want me.

It's another duel, this between a merciless baron who is an expert swordsman and Antoine. Up rides MC accompanying Maria here to support the underdog, she is really the cause of their dispute. But the baron suddenly collapses, it would appear that there was a deadly poison on the tip of Antoine's sword. He's wanted for murder, though MC, certain of his innocence, helps him elude arrest.
Marie asks Raoul Count de Bray her uncle, who is her guardian and keeper of her fortune until she is of age, if he'll help her escape the country with Antoine. But de Bray has signed a confession claiming he's the killer of the baron, who was his business rival and who was forcing him into financial ruin. MC however believes he is only trying to protect his ward.
To solve the case, MC consults Professor von Humbolt, an expert in poisons, but he's not at home, says his assistant Suzanne. Now MC is under arrest for obstructing the police, and Antoine's hiding place has been found out. But Jacopo and Carlo rescue MC who breaks into the police station to borrow the duelling sword used in the duel.This he takes to von Humbolt, who identifies the poison as curare, yet in the whole of Europe he is the only person who has such a rare poison and this he keeps under lock and key. You guessed it, the key's disappeared! Suzanne must have taken the curare and given it to the killer. MC tracks the poisoner down and duels with him, despite facing a sword tipped with curare, "just one scratch..." It was bound to end one way. "There's no need to arrest him," MC informs the police. Antoine and Maria express their thanks
To Monte Cristo Menu

.

.

.

.

The Mazzini Affair
Guiseppe Mazzini (Michael Aldridge), "revered by every liberty loving soul in Italy," is hunted down by Austrian forces when Italy is overrun in 1832.
Baron Reiker orders him to be hanged, but Rico d'Amico, who runs an olive oil and wine business, sends for MC, who promises to rescue Mazzini, for the sake of his fiancee Carla (Maureen Connell). As "the place is thick with guards," MC poses as the priest administering the last rites.
8.10am, the priest announces himself at the condemned man's cell. He gets Mazzini to dress in priest's robes while MC takes his place. The execution is only postponed however, MC's is to take place next morn!
Manoeuvre 17 is the rescue plan. A composed MC is defying the Baron's taunts, "before you die, we require you to talk." Where is Mazzini hiding out? But answer comes there none, for MC leaps out of a window, a strategically placed haycart breaking his fall.
Baron Reiker gives pursuit, and surrounds the shop where Mazzini is hidden. There is a fight in which of course MC is the victor, but the Baron's gun is finally more powerful. "You put up a good fight, Count," Reiker concedes.
However there's a stroke of good fortune, for the Baron's right hand man Frederick proves to be on the Italian side, and hands MC his sword, and MC promptly defeats Reiker in a fair duel.
Mazzini and Carla are shipped away from Italy to safety in France by MC

To Monte Cristo Menu

.

.

.

.

.

.

A Toy for the Infanta
1833. In the Royal Palace of Spain, evil Don Carlos (Noel Willman) is disputing the throne with Maria (Margaret Whiting), and this while her husband, his brother the King still breathes! Carlos wants power, but Maria hopes her young daughter will become queen when she is of age, her main ally being King Louis Philippe of France, but Maria's pleading letters to him have been intercepted by Don Carlos.
Edmund, the Count of Monte Cristo learns of her plight and vows to help her and the Infanta out of Spain and to safety in France, until that day when Carlos is overthrown. For "Don Carlos rules in Spain," is the word on soldier's lips, now the old king has passed away.
An abbot knows where the queen is currently hiding her daughter. "Only God can help us now," she warns Edmund, but he can too! "You're risking your life," she sighs admiringly.
But evil Carlos has prised out their plan of escape from Maria's lady in waiting. At 8am the party are leaving, and it is then that Carlos pounces. The Infanta has been kidnapped, "you may never see her again." There is a simple choice, so Maria is forced to agree to sign the abdication papers- once she has been reunited with the Infanta.
But with the help of the abbot's pigeons, bells are rung to help track the path of Carlos and the Queen as they travel to join Maria's child. And though Monte Cristo is facing burial, on Carlos' orders, he of course easily avoids that fate, and following the ringing bells reaches the monastery where the Infanta is hid. But true to his wicked ways, Carlos has reneged on the deal, now Maria has signed the document, and Monte Cristo has to give him a lesson. In the bell tower MC duels with Carlos, while below Jacopo and royal supporters disarm the soldiers guarding the queen. That abdication is burned, then Carlos is used as a hostage to enable Maria and her child safe passage into France. However quite why that was now necessary, I wasn't sure
Monte Cristo Menu

.

.

.

.

.

.

The Texas Affair
France 1836. A stage is held up, just like in the Wild West. It so happens MC is on hand and escorts the passengers to safety at his chateau.
Henri Mate (Henry Oscar), personal aide to the Prime Minister, calms down the two who had been attacked, old American soldier John Crane (Macdonald Parke) and Martha his granddaughter (Betta St John). Crane had sailed to France to seek support for his native Texas' cause in its struggle for independence from Mexico. We get a bit of a history lesson about The Alamo, "they fought and they died because they loved freedom." This moves MC who promises to speak personally to the French Prime Minister.
Yet on his way there he is attacked by a gang lead by a man with a hooked hand. MC is tied up and whipped, but is then fortunately rescued by Rico and Jacopo.
So now MC resumes his trip to Paris, only to be rebuffed by the PM himself, "no business of France." But MC has a heart to heart with him, pledging to introduce John Crane to present his case at the forthcoming Council of Alliance. MC even acts the modern day banker, threatening to disrupt his own country's finances if he does not get his way.
When he fetches Crane, MC learns Crane has been kidnapped. Jacopo however knows where the villains have hidden him, at the Three Bells, and here they catch up with the baddie with the hooked hand. He's with the high up official who is in the pay of Mexico and who has organised this kidnap.
"Now we will know the truth" as Crane is rescued, and before the Council, Mexico's duplicity is exposed

Monte Cristo Menu

.

.

.

.

.

.

.

The Carbonari
In some old abbey ruins, a man conceals a parcel in the brickwork. A second man collects it, then shoots the first for not paying the blackmail demand of one million francs, instead stuffing a parcel full of used newspapers. Ever heard that plot afore? On the dead man is marked a cross, the mark of the Carbonari, "the most dreaded secret society in Europe."
A grieving Annette Fauntelle (Patricia Marmont) enlists MC in the investigation into her brother Louis' death. Henri, Louis' father states the blackmailers hold the Arnaud papers and Annette's fiance Charles (William Frabklyn) had received the warning, "Tell Monte Cristo not to interefere in the affairs of the Carbonari," and had been beaten up to reinforce the point.
Inspector Villon is certainly making little progress in the official murder investigation, indeed one suspects he could be a Carbonari member himself so slow is he, while MC learns that these Arnaud papers detailing a political scandal will ruin Henri if they are published. The new blackmail demand is two million francs. "We must fight," agrees Charles, but he's one of them. Midnight tonight, he slyly informs MC, the blackmail money must be handed over, at the same ruins. Annette is to take the money herself, shadowed by MC and Charles. As before, the parcel is hidden in the brickwork, and after she departs we see Charles helping himself to the money. Somehow MC is caught by Inspector Villon and is arrested for being the blackmailer. Charles had tipped Villon off. "MC, I don't believe," Charles sneers. "Seize him!" orders Villon, but Rico and Jacopo are also lurking and come to MC's rescue. Off they gallop, to surreptiously search Charles' home, to snatch the Arnaud papers. But Charles is ready for them, "kill them," he shouts to his men, "leave the Count to me." It's a fight to the finish, Villon arriving to hear Charles' confession. That's inevitable as he loses the fight, and as the two million francs is found in his safe!
The papers are burnt and the Fauntelles are happy once more. Though poor Annette can't have been that pleased her to find ex-fiance in jail
Monte Cristo Menu

.

.

.

.

.

.

.

Majorca
1836. Having travelled from Barcelona, MC, Rico and Jacopo are now in Majorca to find surprising healdines in the local paper that MC had fallen over the cliffs at Palma, his body now resting in All Saints Cathedral.
It is here that MC "puts in an appearance," and they learn from Father Lopez that the dead man had been residing at the White Chateau with his wife.
As MC tries to question the Contessa, two men knock him out and take him to Demetrio (Peter Illing). He'd arranged for a Cellini medallion to be stolen from the Royal Museum Madrid, but thieves had stolen it from his thieves! He wants his prize back. MC must get it.
MC presents himself at the chateau to confront his 'wife' Eugenie (Maureen Connell). She is staying here with her brother Philippe (Ian Bannen), they are undercover agents of the Madrid Museum. They are expecting the thief to try and sell the medallion to the Count, and indeed this nearly happens, only the man is strangled. In his hand Jacopo finds only the chain of the medallion. Of course Demetrio must have grabbed it back! After a fierce fight MC recovers it and returns it to Philippe.
An inspection of the medallion reveals what the robbers really wanted, for inside is a paper with but two words Chateau Madeira. "What does it mean?" It's the clue to the whereabouts of a hidden treasure, and before this is recovered there's another fight, this time Jacopo starring, who wins of course.
A kiss for Eugenie as the three leave the island. The story just about hangs together, but only just

To Monte Cristo Menu

.

.

.

.

.

.

.

.

A Matter of Justice
A court martial at Army HQ in Paris. Lt Albert Lenz is found guilty of treason and sent to Midi Prison, prior to exile on Devil's Island. Naturally his mother is distraught and appeals to Maurice Ronda a newspaper editor who agrees to interview the judge, General Le Claire. "There has been no injustice," he insists," the case is closed. On the grounds of national security, noone is permitted to read the secret case file.
MC is unimpressed and poses as a guard, with two prisoners, Rico and Jacopo, to gain entrance to the jail. Lenz however refuses to escape with them, for that, he explains, would be an admission of his guilt. He says he had been convicted as a spy, a letter forged in his name was the decisive evidence, this had been discovered by the head of Army Intelligence Colonel Michelle. His prosecutor du Valle (John Phillips) had easily got Lenz convicted.
After a fight with prison guards, MC confronts Michelle. He's played by Alan Wheatley, so we know he's bound to be a baddie! "The case is closed" he echoes. But Jacopo 'borrows' the file and MC persuades Ronda to publish the true story in tomorrow's paper. However MC is now under arrest for breaking in to Midi Prison, though media pressure, as it's called these days, doesn't keep him there.
MC returns the stolen file to Le Claire, the king's agreed to a new trial, he adds.
At this trial MC acts for Lenz. He questions Major Du Valle and then calls Colonel Michelle. Events are interrupted by a gunshot. Michelle has shot himself, and the case has to be adjourned.
MC has a serious talk with Du Valle. A game of chemin de fer. "I'll play fair," claims MC, but will his opponent? As du Valle loses he writes his IOU. This MC carefully retains.
The case resumes and MC proves that du Valle is the real spy. "May I have the honour of congratulating you," snarls du Valle to MC. Lenz is exonerated and gets a hug from mummy
To Monte Cristo Menu

.

.

.

.

.

Point Counterpoint

Toulon 1837. The Santa Marietta is in harbour, a chance, Baron d'Anglas (John Loder) reminds his niece Simone (Betty McDowall) of revenge for her father's murder. The man guilty of the crime is MC!
The owner of the ship, Paolo, has a daughter named Rena, and she appeals to MC for help. He has disappeared, having been caught up in a plot to smuggle arms to finance a revolution. But in fact it's a trap. Simone is pretending to be this Rena, and she lures MC to the ship where the captain is very evasive about any arms. However the police chief (John Longden) has been tipped off about the guns on the Santa Marietta, and he finds them and promptly arrests MC. Simone's scheme has worked. But not quite for Rico draws a gun and MC and his friends escape.
But there is now a 10,000 francs reward for MC. Realising he has been made the fall guy, MC searches the baron's chateau, but bumps into Simone. He puts her right over her father's death. MC was his friend, and it was the baron who was one of those responsible for putting MC behind bars years ago, and worse, he had been embezzling her father's fortune. He probably still is. MC proves to her this is true but showing her the cache of arms hidden in the dungeon. She had been hoodwinked by a very clever rogue.
Deep under the castle Paolo and the real Rena are also found behind bars. MC has to fight the baron, his assistant and the ship captain, three against one, until Rico and Jacopo even up the numbers, and with just a little help from Simone, the three are captured and put under lock and key
To Monte Cristo Menu

.

.

.

.

.

.

The Island
The Island of the title is The Isle of Monte Cristo, to where MC had flown after his legendary escape from Chateau d'If. The story is, he'd found his treasure on this isle, some say it's still there. To learn the truth, Rico, idly sipping a tankard at a waterside tavern is drugged.
MC is conversing with his old opponent, "in spite of our previous differences," The Duchess of Maastricht, first seen in The Talleyrand Affair. Jacopo brings news that Rico is missing, and The Ferrett, an informer, states he's in the hands of a gang of Corsicans. MC makes inquiries at a fishing village, the landlord of The Red Turtle promises him a reunion with his friends. Friends, because Jacopo is now in their hands also.
In a clifftop chateau, MC encounters once more The Duchess, who has some madcap scheme to overthrow the weak French government with the support of Corsican mercenaries. She invites MC to join the group who are to make Napoleon's grand nephew a figurehead on the throne. She needs MC's fortune, will he support her? That could never be, so Rico and Jacopo will receive more beatings. "Lead us to your treasure," she demands, and she is lead, to a cave on the island that I suppose could be called a wild and lonely place, wind whistling through the tunnels. Napoleon overhears The Duchess' plans to make him but a puppet leader, and her other friends are not too loyal either, so falling out among themselves, there's a bit of a fight and the revolution is over. For a second time, The Duchess has been thwarted. Her hopeful nature vainly waits for success third time lucky when she'll next meet MC

Monte Cristo Menu

.

.

.

.

.

.

.

.

.

.

LONG JOHN SILVER with Robert Newton
This 1955 Australian made series, in colour, gave Robert Newton the opportunity to continue his celebrated role as RL Stevenson's hero. Whilst many of the stories are predictably mundane, a few have genuine quality.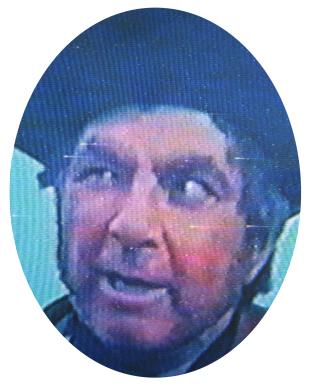 I specially like #3 The Orphan's Christmas which is a good old fashioned seasonal tale.
#4 Execution Dock is a semi-masterpiece all on its own.
#7 The Tale of a Tooth has Newton at his comic best suffering toothache.
Some of the series was shown at the start of this century numerous times on the satellite channel 'Life'.

1 The Necklace
2 Pieces Of Eight
3 The Orphan's Christmas
4 Execution Dock
5 The Eviction
6 The Pink Pearl
7 The Tale of a Tooth
8 Ship O' The Dead
9 Sword of Vengeance
10 Turnabout
11 Miss Purity's Birthday
12 Dead Reckoning
13 Devil's Stew
19 Dragon Slayer
20 Temple of Evil

.

.

.

.

.

.

.

.

The Necklace
Script: Martin Rackin.

The Wainwright jewels are the target of thieves. As all the servants are away on holiday, this is an easy job. But Dorothy Wainwright is murdered, her husband Joseph badly injured.
Sir Henry Strong, the Governor, questions him, his dying words are, "he was a - man - with- only - one- l-l-l..."
So why is LJ at Michael O'Shea's shop? He's a buyer of jewellery. "How did you come by them?" Miss Purity asks LJ suspiciously. Of course LJ is soon hauled before the Governor. His explanation is that he had been given the jewels in lieu of a debt owed by a man called Slygo. But the jewels come from the Wainwright collection, and LJ is locked up, "I'll soon be mountin' the steps to the gibbet."
In her inn, Miss Purity chats up the man known as Slygo. With Jim's assistance, Slygo is tied up. Then she calls on the imprisoned LJ, "we ain't been enough," she informs him- unless he names the day, she won't produce Slygo.
But LJ's crew have been busy also, knocking out the guards at the jail, and releasing their boss, "you took your time comin'- you're savin' me from a fate worse than death."
Slygo is handed over to Sir Henry, "John Silver, I owe you an apology." But, once again, Miss Purity is disappointed

To the Long John Menu

.

.

.

.

.

.

.

2 Pieces of Eight
Script: Martin Rackin. Director: Lee Sholem.

Government taxes are levied on every ship in harbour, but how can Long John pay? His only resource, Purity, turns him down, unless that is, he consents to marriage. No, he cries.
A solution comes with Salamander the Greek, a slimy traitor in league with the Spaniards. He has been captured by LJ's men, and in return for his life, offers to take LJ to where the Spanish fleet is lying, off the east coast of Panama. They are loading their ships with gold.
His plan appeals to the greedy side of LJ, though some think it's a trap. So with Jim and his crew, LJ hides their longboat for a quick getaway, "we'll need all our strength to strike."
"But it seems "a sight too easy" to relieve the train bearing the gold down to the Spanish ships. "Keep your eyes peeled," warns wily old LJ. His men carry the stolen gold back to the longboat but find it has been vandalised. How to get back now to their ship? There is only one way, a long trek across land under the burning sun. However Salamander claims to know a short cut.
The arduous trip soon proves dispiriting, one man is bitten by a snake, "he's dead." Thirst threatens, "but not that water," warns LJ, "he be drinkin' his own death, lad." Hunger too afflicts those remaining, though LJ believes "they've blubber enough from years of soft livin."
Another crew member dies. Dinner that night be leather, chewy if nothing else. Apparently there is no natural food growing in the area. As they all sleep a weary sleep that night, Salamander sneaks away to mark the route they are taking. But LJ has rumbled him.
Now poor Jim has a fever and can barely drag one foot forward. "I'm afeared he be finished," LJ is told, but some jibes from the old pirate restore Jim to his tottering feet. They all fall into the trap prepared by Salamander, but cunning old LJ disguises the villain as himself, complete with one leg and forces him into the trap first. That be the end of Salamander. "Back the other way," is the cry now. They are free for the moment, though Jim really does need to be carried. The wearied crew stagger on under blazing sun, but finally reach their ship, thankfully bound for Portobello.
On board, Jim is nursed back to health, "he'll be shipshape Long John."

To the Long John Menu

.

.

.

.

.

.

.

3 The Orphans' Christmas
Script: Martin Rackin and Kay Keavney.
A parade of orphans through the street, "there will be no talking," orders stern Miss Willoughby (Neva Carr-Glynn), but they do greet Jim Hawkins, who feels sorry for them.
"Christmas be for the little children!" cries Miss Purity, and when Jim recounts to her and LJ the tale of those wretched orphans, they are appalled, for "the old bag" Willoughby doesn't even permit her wards to celebrate the season. But in the spirit of the season, Miss Purity and the reverend take presents to Miss Willoughby for the orphans, but to their chagrin, she turns them away. With a barbed retort, Miss Purity shakes the dust off her feet at the hard woman. However LJ and Jim be a-watchin at her window and see another side to her, as she opens a box of mementoes.
The children are not asleep that Christmas Eve, when Jim peers in their window, inviting them to a party that "they'll remember as long as they live." When Miss Willoughby spots her children are not in bed, Father Christmas, aka LJ, interrupts her further proceedings, "you an me be in for a long wait."
"It's like fairyland," at Miss Purity's party, and soon the nervous orphans are all smiles. Not so their guardian, she is actually in tears. LJ asks her "why do e 'ate Christmas so?" He hears how years ago at this time of the year, she had been jilted by a sailor. They were to elope at Christmas time. Why LJ knows the man, Richard Carstairs. Or knew him, rather, he loved you LJ tells her for the dying words on his lips had whispered Honoria Willoughby. 'Tis a grand story. Sure, as the orphans gather round the Christmas tree and Miss Purity welcomes Father Christmas with "toys for all," Miss Willoughby promises to be kind from now onwards. "So romantic," sighs Miss Purity, though LJ enlightens her to the more down to earth truth. A heart warming seasonal story
Long John Silver Menu

.

.

.

.

.

.

.

Script: Martin Rackin and Kay Keavney.

Surreal, hardly children's fare, but curiously abstract. Were the writers under the influence of Samuel Beckett? Or anyway, under the influence....

At the Cask and Anchor, something's wrong, for LJ is paying "cash on the nail" for food yet not eatin' and buyin drink and not swiggin it down. "He must be sick," declares Miss Purity, it's "landbound fever" according to LJ himself and it must be serious if he ain't drinkin his grog. His crew kindly help him upstairs to bed where the doc (Alex Archdale) diagnoses he "might drop dead". Bad news, the patient must have peace and quiet, and worse, no grog.
"They might as well show me to the sharks," the despairing LJ confides in Jim. He composes his will, ship to Patch, gold sovs to Miss Purity and to Jim, "who's been like a son to me," an equal share in his crew's future booty.
In his fever, he sees soldiers enter his bedroom and arrest him for privacy. Through an echoing bare place, he is locked in a stone cell, where Captain Flint ("but you be dead") greets LJ warning he will have to account for his evil ways.
The worst follows as he is taken from here to the court presided over by Sir Henry, surely good news for LJ "what saved your daughter Elizabeth's life."
But worse still, his crew are siding against him. Patch is the Prosecutor, "but you and me were together."
Even worse, he's found guilty, so LJ makes a passionate plea for clemency, calling his first character witness Miss Purity. But, dressed in black, she speaks not up for "the good man," rather brands him a liar, "he's wasted the best years of my life." So to Jim lad, who declares LJ must be "the worst pirate."
The sentence be inevitable, LJ must be hanged by the neck. Poor LJ is taken away for execution, the echoing sounds of his footsteps mingling with the clanging bells of doom.
The executioner, 'tis Eric, "I left you my pistols and my sea chest." As the chopper falls, he cries in sorrow, "they've all turned agin me," and the worst rub of all, "and Little Jimmy, he ain't even cryin."
Tumbling out of bed, he awakes. His former friends gather round the sickbed and the doctor examines him, pronouncing a 100% improvement. Smiles all round, except LJ who has for the nonce to drink milk.

Arrh Jim lad, off to the Long John Silver Menu

.

.

.

.

.

.

.


5 The Eviction
Good tale of a fop, Lord Ellington, who gets Miss Purity's tavern closed down (not pure enough!). Naturally she's upset, until LJ opens his big mouth and invites her aboard The Faithful, "only temporary like."
To the ship she adds her "touch of home", and soon, says LJ, the crew will be knitting doileys. But he redeems the situation by exposing a Spanish plot led by the foppish Lord. The gov offers him a reward. Money? "There be more important things to a man, " replies LJ, "than the jingle of gold."
All ends happily for him, as the tavern is reopened. It's not recorded if Miss P is quite so pleased.

.

.

.

.

.

.

.

The Pink Pearl

Script: Martin Rackin

At the Cask and Anchor, LJ is guzzling as Jim reads Shakespeare, "the finest writer of them all." Rather jealous, LJ suggests "'e be a poor man to keep a log."
Enter a rich gent, Richard Thorpe by name (John Bonney), searching for his long lost brother, Geoffrey, a poet who had left London for an island paradise in the Caribbean and here he had found that there's a fortune to be made in pearls, "pink as a maiden's cheek."
Romantic minded Miss Purity stumps up the cash for LJ to transport Thorpe there, Jim is allowed to sail along as Richard offers to tutor him.
They reach the isle but no white man lives there, at least according to the natives. "Something rotten here," mutters LJ. Taker me to your chief, he orders. But the chief states "no white man ever here," adding they have no pearls, "we poor." Yet the chief's daughter Pelu (Jeannette Craig) seems to fix her eyes of Richard.
Secretly she approaches Jim. "Me friend," she offers, handing the lad a ring. When Jim shows it, Richard recognises it as his brother's. Pelu comes to LJ on the Faithful and tells them how Geoffrey had died, Spaniards rule the roost on the island, forcing the natives to dive for pearls.
LJ resorts to subterfuge, sailing away from the isle. Immediately the Spaniards emerge from hiding to continue their harvesting of the pearls. But while they gloat over their prize of pearls, "the English pigs" blow up the Spanish galleon and sharks finish off the job. "Amen."
LJ claims the island for Britain, three cheers, and Richard finds his happiness with Pelu. LJ returns to Portobello with pearls as a reward, he returns one to Miss Purity for financing the voyage but ever kind she is satisfied with LJ's "pearls of wisdom"

.

.

.

.

.

.

.

The Tale of a Tooth
Script: Martin Rackin and Kay Keavney.

Old Angus MacAllister (Lou Vernon) is a miserly dentist, to whom LJ brings Jim lad who is "in sore pain." However Angus is bound hame for Scotland and Jim runs off scared. "I'm not a coward," he insists, and to prove it, following the dentist's advice, Jim allows LJ to attach string to a door which he slams shut, thus removing the offending tooth.
As a reward, Jim be allowed to sail with Long John and far out to sea the inevitable happens as LJ starts a groanin' and with his temper deteriorating shouts at his crew, it's the toothache.
A diversion is a shipwrecked sailor, from off the Bonnie Mary, which had been sunk by Spaniards. Angus the dentist and one Mr Ross had been taken prisoner by the Spanish.
That night LJ just cannot sleep and Jim lad kindly asks what is wrong. "The hammerin's beatin' so hard," cries LJ, "I can feel the pain in the toes in the leg I ain't got!"
"That's all that's wrong with you?" says Jim, "it's just a toothache." Clearly LJ is more of a coward than Jim! There's but one thing to do, and the crew do it, issue an ultimatum. "We be goin' to draw that tooth."
That gives LJ a bright idea. He'll rescue Angus. So that dark night LJ and his men creep up to the Spanish fort, overcome the guards and force their way into Angus' cell. The old man's rather stubborn, at first refusing to be rescued by such a villain, but Ross persuades him and the escape is on.
Now for Angus to give his reward. But it's a matter of professional pride. "Ma fee is half a crown." As LJ refuses to stump up, Angus paints LJ a nasty picture of what will happen as "rot sets in." Angus is to walk the plank for his refusal, but Jim convinces LJ to relent and, for half a crown, bravely LJ's tooth is extracted.
Two miles from shore, LJ threatens to tip Angus off his ship. He demands half a crown to dissuade him. Honours are even.
A nice piece of fun

To the Long John Silver Menu

.

.

.

.

.

.

.

Ship O' The Dead
Script: Martin Rackin and Kay Keavney. Director: Lee Scholem.

"Like a dream come true," Jim has now been given his first boat. However Miss Purity has quite another type of dream, marriage. "I think I'd better be gone," mutters LJ hastily.
Jim is sailing on the open sea when he espies a drifting vessel. It is eerily silent. When he peers closer, he sees all the sailors are dead. The ship is The Rachel from Liverpool, bound for Portobello. But the harbourmaster refuses to give credence to Jim's tale, though LJ sails to the spot where Jim had seen The Rachel. Not there. LJ still believes Jim's story, just, but the governor has no such doubts, "either the boy has outclassed you in the gentle art of lying or your tales of adventure have turned his brain."
The mystery deepens when the ship does dock in Portobello where it picks up a cargo of bullion. Though LJ and Jim watch proceedings, nothing suspicious, and LJ is forced to concede Jim be only making up a yarn.
Yet Jim ponders what he had seen. How could dead men be alive? At night, alone, he pretends he's the cabin boy and snoops round the ship. But he is spotted, and brought before the captain (Kenneth J Warren, here as Ken Warren). Now a prisoner, Jim is to be dumped into the open sea.
His danger is now evident to those back on dry land. A survivor of the massacre on board The Rachel has related the sorry story, and Jim is suddenly believed, a little too late to help. Nonetheless, LJ gathers a crew to chase after these pirates.
But with the aid of his pocket knife, Jim has escaped his cabin and with the crew all drunk in celebration, Jim, with the aid of a pirate's gun, forces the helmsman to steer back to port.
The governor thanks Jim and Miss Purity is overjoyed to see Jim lad back home a hero. LJ is not too unhappy either, for he had helped himself to a little of the gold!

To the Long John Silver Menu

.

.

.

.

.

.

.

.

.

.

.

.

.

.


Script: Martin Rackin- rather more narration than usual or necessary in this story, and no sign of Jim or Miss Purity.

The Faithful has set sail for Portobello but "the holds be empty." Then hope rises as a Spanish ship hoves into sight. "Prime for battle," orders LJ.
But when they board, they find no Spanish, the ship is sinking, and down below English prisoners are lying dead, murdered. All except one, barely breathing, but "like a brother," the sick man is taken to The Faithful and nursed back to health. Still delirious, he mutters the dread name Fernando de Vegas, deadly Spanish swordsman. Later the man reveals his name is Shaun and that the Spaniards had tortured and killed his father vainly trying to discover the hiding place of the family gold. At that special word, LJ's ears prick up.
Once fully recovered, Shaun vows to avenge his family by killing de Vegas who has taken over his family island home, and, worse, Shaun's betrothed, Abbie, is being forced to marry de Vegas.
She is preparing to poison herself, rather than face such a fate. Besides she has been told Shaun is no more. About to take her first sip, fortune smiles as Shaun appeareth at her window. He gives her the nice line, "I'd have come back from the grave to you," he also kisses her. Some unusually romantic music for this series, before Shaun takes his sword, and admits LJ and his men, who trick de Vegas' men into getting locked out of the castle. Shaun takes on de Vegas in a lengthy and ferocious duel in the traditional manner up and down a fairly grand staircase. Though wounded, finally Shaun strikes the fatal blow, "my father has been avenged."
Thus Shaun is happily reunited with his true love, though all LJ wants to know is, where's the gold? Yes, perhaps the script writer had been watching too many Errol Flynn movies

.

.

.

.

.

.

.

Turnabout
Script: Martin Rackin. Director: Lee Scholem.

Jim lad be a-writin' the ship's log, as dictated by LJ. They're near the end of a successful and "honest" voyage when a French ship The Richelieu runs them down and "One big pain in ze neck" Captain Francois de Villion takes over The Faithful. He's not in the best of tempers since he slips on a banana skin on boarding LJ's vessel.
But LJ seems to take it all remarkably philosophically, "c'est la guerre." Lt Leon (David Nettheim) is appointed new captain, LJ reduced to cook with Jim lad as galley boy. The rest of LJ's crew are in irons.
Leon is something of a gourmet and appreciates the fare LJ serves him, "you indeed are a master chef." So pleased is he, that he even invites LJ to dine alongside him.
Of course it's the lull before the storm. Indeed a storm is brewin' as LJ takes a knife to Leon's throat. Jim lad ties him up to the mast, a large helping of plum duff in his face to keep him quiet. Then Jim frees the crew who in turn surprise their French counterparts. Roles reversed, the French are clapped in irons.
Now it is LJ dining on Leon's French cuisine, crepe suzette etc etc, Leon's culinary expertise so exceptional he is honoured with an invitation to dine with LJ.
They have reached port and governor Sir Henry Strong sentences the enemy to be hanged. But LJ cannot see this happen and he offers to take Leon on The Faithful to safe haven in Martinique.
The surprised Frenchman naturally agrees and at The Cask and Anchor he dons the disguise of a maid.
Governor Strong is not amused to find his prisoner has escaped. He searches LJ's inn, only finding a certain Miss Leone, allegedly LJ's niece. One soldier even offers to date her, so attractive does she seem.
So all is well, and the two cooks prepare a slap up meal, there is however a certain lack of trust twixt the pair of them. LJ is cooked a flambe which mysteriously explodes. However he isn't that bothered, for he had doctored Leon's plum duff

.

.

.

.

.

.

.

Miss Purity's Birthday
Script: Martin Rackin and Kay Keavney. Director: Lee Scholem.

This starts with the standard introduction, Jim relating how Governor Strong in Portobello had placed him in the care of "good" pirate LJ, though, he informs us, Miss Purity Pinker of the Cask and Anchor is his real guardian.

However she is not a society lady, and at the governor's residence celebrating the birthday of Miss Elizabeth (Jeanne Whittey), the gossip is about Jim's unfortunate background. Miss Purity is distinctly out of place.
"Wasn't it a lovely party?" sighs Jim after. But sad Miss Purity is reminiscing of her old lost youth, "as the years roll on." She does confide to the busy reverend that tomorrow, March 16th, is her own birthday, but LJ "is no good for birthdays," for he is too busy preparing to set sail on the Faithful.
"Go and don't come back," cries Miss Purity bitterly, as she sees that her special day has been forgotten. She comforts herself with her childhood doll, and wallows in nostalgic memories.
Next day, she's the only one to wish herself a Happy Birthday, LJ has already set sail. "I be finished with Long John for ever." Everyone gets the sharp edge of her tongue, Jim not comprehending why she is so worked up. But at least she gets one present from his reverence, a bunch of red roses. He persuades her to join him in his "service for others" as he visits the sick and needy.
While Jim attends a boating party organised by Governor Strong, she finds satisfaction in nursing Widow Flynn, bathing a young child and even delivering a baby for Mrs Watt. "You've been like an angel from heaven," the mother thanks her.
Returning to the tavern, awaiting is a lovely birthday surprise, LJ has returned with a giant cake and Miss Purity relapses in tears. "You darlin' man, I never doubted!" A "beautiful" new hat is her present as endeth this rather wistful story, with LJ taking a back seat

.

.

.

.

.

.

.


12 Dead Reckoning

To avoid being forcibly returned to England, Jim lad has to be sent abroad to boarding school but he's caned so often for the misdemeanours of a posh twerp he runs away.
Will he be able to set a course for home by dead reckoning that Long John has taught him?

.

.

.

.

.

.

.


13 Devil's Stew -

LJ's gambling debts force him to follow the example of reformed pirate Dixon into "honest tradin'."
His cargo - pigs and goats! Fortunately he's ready in case Dixon betrays any dishonest treachery

.

.

.

.

.

.

.

19 Dragon Slayer
Script: Martin Rackin and Kay Keavney.

"Miss Purity salts the food with her tears," at least according to Ironhand she does, now that LJ has departed after a quarrel. "The loud mouthed ruffian" has got to apologise, but will he? The Bull and Blunderbuss is doing well out of it all, for LJ and his crew are now frequenting that tavern, though in no happy frame of mind, while at The Cask and Anchor Miss Purity is building up a more respectable clientele, even though, let's be honest, it's "uncommonly empty." Welcome is Captain Redbeard, especially as he flatters "the sweet woman."
'Tis enough to make LJ jealous, his old enemy carryin' on like this, and LJ returns to The Cask and Anchor for a bit of a fracas, "fight you swab." With some of the enemy still breathin' LJ unwisely takes Redbeard's advice and retreats, following Redbeard's advice to be "masterful" with Miss Purity. Anything to win her back.
"If he really loved me, we'd have been wed long ago," sighs Miss Purity, who's also being strung along by Redbeard.
The mischievous pirate suggests to LJ that he can win her back by staging a fake rescue, after Redbeard has abducted her. The rendezvous is Dead Man's Bay, but wily Redbeard has carried off Miss Purity, and her jewels, and gone in the opposite direction to Broken Finger Point.
Jim has followed Redbeard as he goes to LJ's ship and removed his strong box containing gold, and he wises LJ, who like a Knight in Shinin' Armour rescues Miss Purity, as well as his gold box. Thus the "old dragon slayer" be forgiven
Long John Menu

.

.

.

.

.

.

.

Temple of Evil
On 16mm film. Script: Martin Rackin. Director: Lee Sholem.
Surely LJ isn't broody, thinking of settling down? Miss Purity is almost convinced. "How much for the Cask and Anchor?" queries LJ. He's going to turn his back on the sea. Marriage, sighs Miss Purity.
But not yet. LJ shows her a first token of a treasure located on an island. He's met this Roger Constable who can show him where it is, and all Roger wants is to be taken there so he can be reunited for ever with his beloved. "It reeks of treachery," comments Miss Purity wisely.
There is supposed to be only one difficulty, the natives have sworn to capture on sight any white man setting foot on their isle. They roast captives on a spit!
Native drums beat too incessantly as LJ lands on Amoyan and the crew enter the temple that contains the gold. It's a surrealistic set, impressive, littered with the skeletons of those who had come, and failed, to carry off the fortune.
But LJ isn't afraid, not until the opening closes tight, "'tis the hand of death." Smoke commences a-pourin' into the temple, the ground shakes, statues topple. Somehow Roger's beloved has time to relate the legend of the temple. The only good news be, there be a secret passage out. But where?
Fear drives poor Patch potty, and he wrestles with a giant statue, that movement causes a wall to collapse and LJ and his men are shown their way to freedom.
The treasure be left ahind, but LJ is able to tell Miss Purity later that he married Roger and his beloved in his capacity as ship's captain. But oh dear, no wedding for Miss Purity, since LJ never brought back that fortune
Long John Silver Menu
Historical Menu

.

.

.

.

.

.

.

.

.

.

.
With scripts by the accomplished Paul Tabori and Stanley Miller, this was an ambitious last TV series by the Danziger Brothers.


Dermot Walsh starred as Richard The Lionheart
with support in many episodes from Robin Hunter as Sir Gilbert, Iain Gregory as Blondel, and Alan Haywood as Sir Geoffrey. Others who appear in several stories were Trader Faulkner as Prince John (and other roles), Sheila Whittingham as Queen Berengaria, John Longden as Sir Thomas, Marne Maitland as Saladin, Francis de Wolff as King Leopold, Michael Peake as Conrad of Montserrat, Conrad Phillips as Guy of Lusignan, and Anton Rodgers as Sir Kenneth.
Publicity for Richard the Lionheart from Associated Rediffusion, who purchased the series:
The factual accuracy of this 1961 series was vouched for by three historians, "one being a master at a famous public school."
A castle with moat and drawbridge was built in Hertfordshire, designed like a real 12th century castle by Art Director Roy Stannard, who also designed portions of an Austrian castle, parts of contemporary London and Richard's desert camp. Over 3,000 costumes were made. Fights were staged by Paddy Ryan, using Olympic swordsmen in many jousts. "Fights were so realistic that weapons were broken daily." 100+ horses were employed, other animals included camels, goats, a puma, a tiger, and a lion which a Danziger dvd later admitted was pretty docile.
The 39 stories covered the events leading up to Richard's coronation in 1189 (#1-9). "A later story tells of his betrothal and marriage to Princess Berengaria in 1190 (#12). This marriage caused a long and bitter feud between Richard and King Philip of France... The first Crusade in 1191 occupies a number of episodes (#12-24) which cover the capture of Acre (#16), the arrival at the walls of Jerusalem (#24) and the King's capture by the Duke of Austria (#28). Or course Richard's ransom (#29) and return to England is included and introduces his great ally Robin Hood (#30)."
To Main Historical Menu

.

.

.

.

.

.

.

1 Long Live the King

An impressive opening story, that introduces well the recurring motif of Bad Prince John, and his hate relationship with his brother Richard, who proves a gentler older wiser head.

You can't blame some knights for proposing John be proclaimed King when Richard fails to turn up at his own father's deathbed. But what kept him?
Bad Sir Philip (Peter Reynolds) has sent him on a false errand to sign a peace treaty with Catherine, a seductive French princess (Lisa Daniely). When King Henry expires, Prince John attempts to get elder son Richard disowned: "I think I would be more worthy of the crown." He even declares that the dying Richard had indeed declared John the new king.
Fortunately Richard eludes the treacherous Philip and brings Catherine to substantiate the reason for his delay.
Unfortunately she lies through their teeth so there's only one way for Richard to prove his honour - go to the Field of Combat with Sir Philip

Richard the Lionheart start

.

.

.

.

.

.

.

2 The Lion and the Eagle

As new King Richard rides into London, it's "like the plague," everyone is scared of him, because Bad John has spread vile rumours about tax increases.
The 'Eagle' is the nickname of a rather feebly acted Queen Eleanor. But Prince John makes up for her deficiencies in the acting stakes, and in nastiness, as he shrewdly guesses Richard won't want to be crowned whilst his kidnapped mum is missing. "You will never spread your wings and fly away from me," he poetically warns her.
But Richard follows her expensive trail of scattered trinkets and finally confronts his errant kinsman in a "forgotten" castle.
John is ordered to get out of all England. As noone accompanies him, there's a fat chance of that happening!

To Richard the Lionheart start

.

.

.

.

.

.

.

3 The Robbers of Ashdown Forest
All is jolly at the feast celebrating Richard's 1189 coronation in Westminster Hall, medieval jugglers entertaining while the jolly talk is of peace. The spell is broken when Sir Geoffrey brings news of an uprising in the north, behind it of course is Prince John. At Stoke Castle he is already preparing for his coronation in London, surrounded by de Glenville (John Gabriel) and de Bohun (Raymond Rollett) who, like all good baddies, seem to be planning their own treachery.
En route to quell the rebellion, in Ashdown Forest 50 miles south of York, Richard and his entourage get somehow lost and stumble on an entertaining imitation of Robin Hood, a bandit leader in the forest, Edmund the Saxon (a chirpy Glyn Owen) who cares "nothing for any king." He opens the king's eyes to the greed of the tax collectors. As a Saxon, he supports neither John nor Richard, though he believes it high time the feud twixt Norman and Saxon is ended.
Quarterstaffs- that's the weapon Richard chooses "to fight for breakfast" with Edmund, all good nature, until Richard becomes the new King of the Forest. Edmund recognises he is also King of England, and together they settle down to a feast fit for a king.
Edmund and Richard disguise themselves as pedlars to try to learn when John is to march on London. The rustic yokels scale the castle wall and spot dozens of jars full of oil. Having broken the jars, they fetch some more urgently, learning they are needed for the morrow's march south.
An ambush is set up in the forest, "may God defend the right." A full scale sword fight, with rolling in the mud before John's rather minuscule retinue are put to the sword. John however, rather predictably, has already galloped off.
Thus Edmund and all his followers are given the king's pardon, Edmund kneels, "rise Sir Edmund of the Forest." I liked this part of Glyn Owen's, he could have been used to good effect in this series


To the Richard the Lionheart start

.

.

.

.

.

.

.

4 The Wolf of Banbury

Rich Lady Rosalie, engaged to Sir Geoffrey, is kidnapped by "renegade murderer" 'The Wolf' (Francis de Wolff!). Aided by his henchman (John Bennett) who does a passable imitation of a dieting Charles Laughton in The Hunchback of Notre Dame, the nasty Wolf plans to marry the fair maiden.
However King Richard, posing as an outlaw, joins the Wolf's band, and proves his worth by kidnapping the poor Bishop of Oxford. He's to perform the marriage ceremony: "it will be interesting to tame you when we are married," Wolf tells Rosalie.
That of course can never be, and Richard fights the villain on the battlements

To Richard the Lionheart start

.

.

.

.

.

.

.

At Chinon Abbey in France, Richard is handed a document written by his father King Kenry, full of royal wisdom that will enable him to become a good king. Summary: power corrupts, courage and justice are a king's attributes.
With this vision before him, Richard dons servant's clothes and rides to Falaise, getting his friends to treat him as a serf. While they are in camp, there's the sound of dogs barking, "the quarry is human."
Pierre and his wife Margot are the pursued. They tell of their poverty, they are unable to pay the new tax levied to pay for Richard's coronation. Who has demanded such a tax? The Constable of Falaise, installed by King Henry himself, Stephen of Tours (Peter Illing). It seems that though he had once been loyal to the crown, power and money have made him greedy.
The pursuers are deflected in their hunt for their quarry and the disguised Richard rides to Falaise, where Sir Gilbert is refused an audience with Stephen. From the townsfolk Richard learns a few home truths.
Lady Blanche (Dawn Beret), Stephen's daughter is apparently going to be married to the new king- that's Stephen's plan and he soon gets his opportunity. Pierre and Margot are taken prisoner and summarily sentenced to death, along with Blondel who had helped them. But Richard intervenes to good effect, breaking his cover. Pierre and Margot are forgiven and Stephen forced to apologise. All local taxes are hereby remitted.
To show his penitence, Stephen entertains Richard who isn't fooled and demands, "I want an account of your stewardship." Stephen's response is to lock Richard in a prison, but locals supported by Sir Gilbert and SIr Geoffrey stage a revolt resulting in a huge fight.
But in his fortress Stephen attempts to force Richard into marriage. "Too much power" has indeed corrupted Stephen who demands to be made regent of France and marry Blanche. Instead the once powerful leader has to flee and in a nice twist this fugitive from justice, desperate for food, stumbles on Pierre and Margot and has to beg them for sustenance.
He is taken to into the presence of Richard who is now being acclaimed by his loyal subjects. If anyone will speak up for Stephen, then Richard will show mercy on him. Silence. Then Margot puts in a pitying word.The king shows clemency. A well rounded story with a clear moral lesson

To the Richard the Lionheart menu

.

.

.

.

.

.

.

Sir Philip (Peter Reynolds) - see story #1- held prisoner in Rouen Castle, tricks Sir Gilbert and takes him hostage at knifepoint, thus making good his escape with his mates. King Richard gives chase but Sir Philip decides to make for the castle of his cousin Bertrand, "a madman" who keeps lions in side his castle. To them Bertrand throws any unwanted prisoners, earning him the nickname Lord of the Beasts.
The king is delayed by a rather pointless fight with one Sir Percy who asks for royal assistance as his fiancee Katherine has been snatched from him by one Sir Bertrand. But the king says he is too busy rescuing Sir Gilbert, not realising he too is a prisoner of Bertrand. So Percy challenges his king to a duel. No prizes for guessing the winner.
Cousin Bertrand (Kevin Brennan) is indeed ferocious with fierce beasts to boot, well we do see one lion. He has a sort of James Robertson Justice swagger. He devises a plan with Sir Philip. This is surprisingly to allow Gilbert to escape, which he does, with the aim of luring the king inside the castle. This works as Richard braves the lion- well, he is called Lionhearted- to converse with Bertrand who is surprisingly docile, like a doped lion. In fact he is happy to betray his cousin in return for being created local ruler and being giving royal approval for his marriage to Katherine.
Philip gets wind of this treachery and plans some of his own, but his own men have nasty ideas too, and Philip ends up in the claws of the lion.
Now Richard fights, for a change it's with the lion. We never see king and lion in the same shot, except briefly when a stuffed lion's head menaces the king.
The baddies are all taken prisoner, even Sir Philip is not too badly injured to escape his trial. The Lord of the Beasts' lands are by royal decree given to Sir Percy who also is given his fiancee's hand in marriage and so nearly everyone is happy, except naughty Sir Percy and the unfierce Bertrand

.

.

.

.

.

.

.

The Pirate King
In Honfleur, Richard is waiting impatiently for his galley to take him back to England. Locals inform him of pirates who terrorise ships in the vicinity. In fact they have attacked Sir Geoffrey who is sitting happily on the beach in the arms of Rosalie his intended. A pirate forces Sir Geoffrey to take him to the king. He's acting as an envoy from the Pirate King, Giles I also known as Forkbeard (Martin Benson). Sir Thomas (John Longden) reads out his message to Richard, a proposal of a treaty as though the two are on equal footing. That Richard cannot accept and sends the envoy packing.
Forkbeard's response is to attack the king's galley, on which sails Sir Gilbert. He brings the bad news to Richard, who poses as a soldier at an inn where Forkbeard often recruits men. He gets his chance to sign on, with a motley gang, and is ushered into King Giles' presence. "Nobody fools me." King Richard is recognised. No treaty he repeats. However as Forkbeard likes a game of chess, Richard offers an odd gamble. If Richard loses, he'll sign the treaty. If he wins, Forkbeard is his prisoner.
"I've never been beaten yet," boasts Forkbeard, and while the battle rages on the board, Richard and Forkbeard's men are manouevring outside the pirate ship. Sir Geoffrey's men are victors in the resulting skirmish and dress as pirates to board Forkbeard's ship.
The chess match is at a critical stage, Forkbeard announcing checkmate. But King Richard disputes it, he's playing to English rules while the pirate is using French rules, whatever that means. So according to Richard, he wins! But in real life, it is Richard who is taken prisoner by the pirates, but not for very long as Sir Geoffrey's men leap to the rescue. Now it's hand to hand fighting, Richard v Forkbeard.
Victory supplies Richard with a suitable vessel in which to make his journey to England. But before he departs, he presides over Forkbeard's trial. Sir Gilbert is granted his vengeance, in retaliation for the attack on the royal galley, and shaves off just half of the pirate's beard. That's sufficient punishment, and magnanimously, Richard entrusts to Forkbeard the command of the ship that is to carry him to England


To Richard the Lionheart menu

.

.

.

.

.

.

.


Something of the influence of the Hammer horrors can be seen in this story, with Trader Faulkner trading his role of King John into a disguised Villanus, aptly named alchemist.

Sir Gilbert is promised a barony, but only when he brings the king a lock of the devil's hair. Spoken in jest, the story shows how Sir Gilbert achieved his aim.
Lady Rosalie, daughter of Sir Thomas, is engaged to Sir Geoffrey de Lacey, but the worried girl tells the king how he seems to have become bewitched, walking round in a kind of stupor.
King Richard does find Sir Geoffrey as though he is sleepwalking. In a trance he wanders the street, making for the premises of an alchemist. "I don't believe in hocus pocus and superstition," the plain speaking king tells his friends. The king finds Sir Geoffrey in this house surrounded by lots of bubbling potions, presided over by Villanus. Geoffrey himself is in the arms of the beautiful Villa, Villanus' sister, apparently hypnotised. Richard demands Geoffrey be freed, but the alchemist weaves some spell and vanishes by magic. The king and Blondel are trapped in a net.
Villanus offers an "unholy bargain," in return for their release he demands to be given control of the Duchy of Aquitaine. And also permission for Villa to marry Sir Geoffrey, she's besotted with him.
Richard must refuse, so it's a case of the old torture, the closing walls until they grind you to a pulp. That will take less than one hour, unless Richard recants.
It's Sir Gilbert to the rescue! In a swordfight he overcomes Villanus, but then succumbs to his magic wiles. However with no potion administered to him, Sir Geoffrey has come out of his trance to release the prisoners. Villa, angry she has lost her man, stabs her own brother, and a series of explosions end the drama.
Later, a bruised Sir Gilbert is rewarded for his bravery, after he hands a lock of Villanus' hair to the king. And a happy Rosalie and Geoffrey are reunited

To Richard the Lionheart menu

.

.

.

.

.

.

.

The King's Champion

At last, the King's coronation!
At the coronation feast there are some vacant seats since John has persuaded King William of Scotland that, despite Story 1, King Henry is still alive!
Many are wavering and even those at Richard's court are half convinced: "it might be the old king himself."
Richard is challenged, and aged Sir Thomas (John Longden) as the King's Champion is the one who is to represent him.
It's such an uneven contest that Richard himself, against tradition, challenges the Pretender to fight for The Crown of England


To Richard the Lionheart start

.

.

.

.

.

.

.

.

.

.

.

King Arthur's Sword
Persuasion from his mother, forces King Richard to yield to his better judgement and permit bad Prince John to return from exile. In fact John's already in London and swears loyalty to the king, vainly asking for a province which he can rule.
John admits he had returned from exile a while back and had taken shelter at Glastonbury where he'd been told the legend of King Arthur's sword Excalibur. The popular legend is that he who wields this sword will become King of England. An old monk Merlin (Ferdy Mayne), a descendant of Arthur's Merlin, had told John this sword has been discovered.
Richard rides to Glastonbury to be told by Merlin that it was his father King Henry who had instigated the search for Excalibur. The rumour is that someone named Sir Percival now has the sword and is stirring a popular uprising.
As the king gazes on King Arthur's tomb, an emissary from Sir Percival delivers a challenge- mortal combat. Come to Camelot to meet him.
Though he knows it is a trap, Richard needs to meet the rebel and somehow finds his way to the mythical castle, having a fight en route for good measure.
"The fairest of women" Lady Guinevere (Daphne Anderson) in her enchanted castle greets Richard and offers him food and wine. Surely that drink is drugged, so the wise king offers Guinevere his while sipping hers. Then he feigns sleep, his men following his cue, "they will never leave."
She fetches Merlin and Sir Percival, alias Prince John, who laughs at the way his romantic story has fooled his brother. Guinevere will be made his new queen, Merlin to be Archbishop of Canterbury, once he has killed off Richard. Yet instead of the corpse, John faces a swordfight but he holds Excalibur. Alas for him, it is too heavy, and Richard gallantly hands John a less unwieldy implement while he takes possession of Excalibur. And wins. John flees.
So Richard's mother admits she had been in error, "John must stay in exile," Amen


To Richard the Lionheart menu

.

.

.

.

.

.

.

The Challenge
A tale of deception enlivened by Zena Marshall as the "beauteous" Princess Zara.

In Oxford, the Master Chancellor is entertaining the king when Princess Zara and her brother Ubaldo (Trader Faulkner) appeal to him to help rid their country of the invading Saracens. Ubaldo challenges any knight to defeat him in combat. If Ubaldo is victorious, the loser must join the army to fight the Saracens. Any knight who wins, will win the hand of Zara.
Lots are taken, Sir Roland is the first name to be drawn. But Sir Michael suspects Zara of trickery, but rather than tell his king, he privately draws a knife on Zara, but is overpowered and taken to a ruined monastery and tied up.
Sir Roland loses his joust. Zara takes a shine to him and claims him for her own. However as Ubaldo loses the second joust against Sir Ferris, there's a bit of confusion, since Zara must be given to him. She offers the winner a drink of sherbert, obviously it is drugged. Thus he fails to turn up at his own wedding, the devious Zara claiming he has gone mad.
Further jousts see King Richard's other knights somehow spirited away, magic seems in the air. Richard himself takes on Ubaldo, and loses all too easily, and apparently unconscious, is carried away to the ruined monastery, there to join his knights, who are all bound in chains. They are to be transported to the galleys to work as slaves. But their chains are not as secure as all that and rebellion begins. Zara's romance with the drugged Roland is rudely interrupted by a swordfight in which Ubaldo is captured.
End of the romance? Not quite, for Roland himself requests that Richard allow him to marry Zara!

.

.

.

.

.

.

.


A neat story, heralding the commencement of the semi-serial of King Richard's crusade to the Holy Land.

In 1190 London, King Richard is informed by his Chancellor and Sir Thomas that Prince John is seeking a bride. The king is urged to get married himself in order to forestall the day when John might inherit the throne. "England needs a queen," but Richard has rather individual ideas on the matter, knowing he will only marry for love.
Antoine (John Serret), ambassador to King Philip of France, stirs this pot. The two kings are to start soon on a crusade, but there is one possible hindrance to this new alliance, at least according to Antoine. For Henry, Richard's father, had agreed that Geoffrey, Richard's late elder brother, would marry Philip's sister Alice (Susan Shaw) as part of that alliance. With Geoffrey dead, Richard is called to honour is father's pledge. Yet Richard has already made his position plain, refusing to countenance any marriage "for reasons of state." That's even though this Alice is allegedly "as lovely as an angel." Anotoine can only hope, "when your majesty sees her, you will love her."
Even Richard's retinue want this marriage to go ahead, lest the crusade fails before it ever begins. At least look at Alice, that's the compromise agreed.
A disguised Sir Gilbert in the role of Earl of Lincoln, takes his troubadour, Richard incognito, to the French court. Here Alice is flanked by two fawning admirers, a very giggly young lady, certainly self-important, confidently anticipating her new role as Queen of England, without for the nonce acting the part.
From Alice's cousin Berengaria, daughter of the impoverished King of Navarre, Richard learns about his intended's low life, and he is not at all impressed. But Berengaria (Sheila Whittingham) he takes to very much, in fact they even kiss.
Caught in the act, the order is for Richard to be whipped. Instead there's some swordplay, Richard of course the victor.
To Alice, Sir Gilbert reveals his true identity, announcing the king will not marry her. Somehow she believes Gilbert is king.
Marseilles is where the crusade is to be launched. English and French knights gather, Richard now as himself. The two kings meet, Philip joyous his cousin will be married to Richard. However Richard announces that it is Berengaria he will marry. Philip is not amused, nor Alice. But the pledge was to marry the heir of England, and to that Richard is happy to agree, for John is that heir. Unfortunately, the story doesn't show Alice's angry reaction to the possibility of marrying John, who is played by Trader Faulkner, perhaps she knew Trader was also playing her cousin King Philip!

.

.

.

.

.

.

.

Perhaps an ironic title, to mark the start of the crusade, but an apt one. This follows on from the previous story in which King Philip of France plotted to get his sister Alice married to King Richard of England, who instead had fallen for her cousin Berengaria.

Back from his honeymoon is Richard, "marriage is a wonderful state." But in his absence, morale is teetering, especially as Philip and Alice have gone AWOL. Richard suspects they might be plotting to seize his French territories. Alice however turns up full of apparent contrition, but is it a ruse?
Captain Abbas has been commissioned by Saladin to blockade Marseilles to prevent the crusade ever getting under way. But Philip has kidnapped him and devised a trick to discredit Richard's new bride. Alice has planted a document to this end in Berengaria's chambers, which is discovered by Richard's loyal Chamberlain, "I can't believe it." Nor can Richard swallow this "infamous" letter and when Berengaria denies all knowledge of it, he is convinced of her innocence," oh my darling forgive me." Alice is under suspicion, though "Philip is behind it."
The Admiral of the Saracen fleet, Sheik Mahmoud, captures Sir Gilbert and Sir Geoffrey, who had been spying for their king. After a somewhat earnest discussion about the code of chivalry, Sir Geoffrey is released on promise of his obtaining the release of Cpt Abbas, who is being tortured to persuade him to confess Berengaria's complicity. As Abbas refuses, he is being tortured in Philip's dungeon.
Blondel is sent to Philip's palace. Outside he sings a Saracen song that spurs the prisoner inside into a frenzy of singing. That confirms Abbas is held there so King Richard proposes a swap of prisoners, Abbas for Sir Gilbert. Faced with the evidence of Alice's abortive plot, Philip has to agree.
A complex story, and slightly improbable that King Richard would now continue his alliance with such a duplicitious partner as King Philip

.

.

.

.

.

.

.

The Norman King

The eve of the year 1191 sees King Richard with Queen Berengaria in Sicily, guests of King Tancred (Elwyn Brook-Jones). Though they are attending a New Year's Ball, Richard is impatient for winter to end so he can see some action in Jerusalem.
His cousin King Philip continues his evil scheming. For the masked ball, he dresses as a Saracen. It's part of an elaborate plot hatched by Tancred to enable him to keep the crown he has seized by assisting the Saracen fleet lead by Sheik Mahmoud. Mahmoud's son Laki (Roger Delgado) wears identical dress as Philip. Dancing at the ball, King Richard is told that Philip wants urgent private talks in the West Wing, but it is Laki who awaits him there and Richard is taken prisoner. But not killed, as is Tancred's plan, Laki has other ideas. He hides Richard in a secret passage, hoping to persuade him to call off the crusade.
King Richard is dead, Tancred informs his widow, coupling the bad news with a repulsive offer of marriage. Naturally she declines. It is fortunate that Sir Gilbert stumbles across the secret passage and releases his king. In time, Richard saves his wife from the evil king's clutches, Laki even given some help. Richard has a duel with Tancred, who, despite his trickery, is well beaten. Richard thanks Laki for his assistance, and the two men of honour part on the best of terms, but ready to meet on opposite sides in the Holy Land

.

.

.

.

.

.

.

The Strange Monks of Latroun

King Richard is now in the Holy Land, this is but a slight adventure as he stumbles across a dying boy who has been shot by an arrow, he has only one last breath, the single word Latroun.
This is a Palestine monastry, famed for its hospitality. The local word is that these monks have become "uncouth," they fight rather than pray and Richard resolves to find out about them.
Posing as the notorious Odo of Lenz, he first encounters 'Red' Hugh, whom earlier we had seen shoot the lad because he was attempting to leave the monastery. Likewise the dubious monk Hugh bars entry in to the stranger, some story about the plague. A fight and the victorious Richard is welcomed, the abbot clearly impressed with him, indeed offering him the job of disciplining his army of "louts."
There's a distinguished visitor to this unsavoury religious house. The Archbishop of Tyre with the news that the King of England is on his way and wants to stay at Latroun to see the relics of St George, held here. Here's the chance the abbot is waiting for, capture King Richard and hold him to ransom!
But it is the abbot who gets the surprise. When the king, actually Sir Gilbert in disguise, is announced at Latroun, there is a swordfight, Richard v Hugh, Gilbert v the abbot. Both enemies are disposed of and the false monks put under lock and key. The real monks are found locked in the dungeon, and released

To the Richard the Lionheart menu

.

.

.

.

.

.

.

When Champions Meet
Richard has conquered Acre in Palestine, but all is not well. In the marketplace, there's a fight, but not between Christian and Saracen, but between English and French soldiers. The same is true of their leaders. While Richard is in chapel praying for the success of the crusade, King Philip of France is consorting with Leopold, Duke of Austria, with the aim of halting Richard's "triumphal progress." Behind them is Prince John's expressed wish for his brother to get killed and thus give him the English crown. Philip will then be able to reclaim his French lands currently lost to England.
A council of the Christian leaders fails to come to any agreement. Richard is all for pressing on to the holy city, but the others are divided as to what should be done and who should be crowned king there. Not surprisingly, Richard's staunchest ally is Guy de Lusignan (Conrad Philips), the recently deposed king of Jerusalem. But Philip stirs it up deliberately with the same old story of his jilted sister Alice. It's what he has planned and the goaded Richard challenges Philip to a duel. Now each much nominate a Champion, so it will be Guy v Philip's choice the burly Conrad. But Philip's plan is to get Saladin to disguise himself as Conrad and kill his opponent, which he surely anticipates will be Richard. So actually it will be Richard v Saladin, the chance for the Saracen leader to kill his enemy nobly in fair combat.
King Richard's chaplain has been injured and is treated back to health by a local doctor, who happens to be Saladin himself, in disguise. Richard offers his friendship to this kind doctor and they share a meal together. However Queen Berengaria has discerned that this doctor is more than that, and Saladin readily admits his true identity to King Richard. The two part on the best of terms.
Saladin informs a disappoited Philip that he can no longer fight the duel against "the only one I respect." So the duel sees the original participants Guy v Conrad, the former of course triumphs and Philip performs a climb down. In fact he and Leopold desert, so Richard must try to take Jerusalem without them
To the Richard the Lionheart menu

.

.

.

.

.

.

.

The Warrior from Scotland
1191. A council of war, presided over by King Richard. The more laid back King Philip of France opposes Richard's desire to march immediately on Jerusalem. Conrad proposes an alternative, that Richard's forces create a diversion in Jaffa, while he and Leopold march on the Holy City. Conrad will be declared the king there. Even more cheekily, Conrad suggests that Richard's cousin, Queen Berengaria's companion, Edith, become his queen. That makes Richard furious, so alone he prepares his own army.
Enter one Kenneth Stuart (Anton Rodgers) who is soon riling "the scum of Europe," the troops of Conrad and his ally Leopold of Austria. Kenneth soon overcomes one surly soldier named Caspar (Peter Vaughan). He then rescues a helpless Edith who has fallen, literally, into Conrad's clutches. But the English soldiers are equally quarrelsome, and take exception to Kenneth who isn't even a knight. Maybe they are secretly jealous of him.
Conrad's next move is to lower the English standard, raising the Austrian flag in its place. His soldiers are on the point of taking King Richard when Kenneth saves him, and, impressed by his bravery, Richard gets Kenneth to guard the English flag. He does so, until Lady Edith, who has fallen for him, at Berengaria's suggestion, tests whether he loves her by sending him a message saying she is in deep distress. Torn between his duty, and his need to save Edith, Kenneth decides to leave a servant (Roy Kinnear) in charge of the flag. Edith admits she is in no danger, but the flag is, for when Kenneth returns to the flagpole, it is empty, "I am betrayed."
He is charged with treason and pronounced guilty. But King Richard shows clemency and wisdom when his wife confesses to her part in the deception, and the Scot is given until sunset to retrieve the flag, or be executed.
Philip is behind it all, and Caspar is now entrusted with a parchment to deliver to Saladin, a scheme to ditch King Richard. Caspar takes the English flag too, but is intercepted, thus Kenneth is able to return the flag to his king, as well as the treacherous document. Richard demands a personal combat with Conrad, Kenneth will act as his champion. Very soon the feeble Conrad is crying for mercy.
Thus the Scottish warrior is made a knight, "arise Sir Kenneth Stuart." Aye
To the Richard the Lionheart menu

.

.

.

.

.

.

.

The Conjuror

With de Fleury, Richard is doing some quiet thinking in a desert place, when Saracens attack. But the enemy are defeated, they are a splinter group of Arabs lead by Nur, seeking glory by killing the English king.
Their next attempt involves a simple conjuror, Ali Ben Abdullah (Riggs O'Hara). By holding this magician's father and fiancee Lila as hostages, they force Ali to find a way into Richard's hq in Acre, even though Ali is opposed to killing anyone. This he does by performing tricks in Acre market where Richard espies him performing a trick with gold coins, "he is wonderful." Ali is invited to do his magic at the banquet that evening.
"Wonderful," repeats the queen, who thoroughly approves of Ali, though de Fleury is suspicious of the Arab. But he has won the king's approval and Richard's compassion prompts Ali to explain to him his true mission.
Richard promises to try and get Ali's father and Lila free. It goes very well, until Nur gets wind of the attempt, and there's a fierce swordfight in which Ali even has to kill in order to ensure his father and fiancee can escape.
But Nur captures Richard, and he faces certain death. Somehow the king convinces the Arab renegades that if they kill him they will incur the fury of Saladin himself.
So it all ends peaceably
To the Richard the Lionheart menu

.

.

.

.

.

.

.

The Lord of Kerak
Lord Arnold (Willoughby Goddard) holds the impregnable fortess of Kerak, the main obstacle in Richard's route to Jerusalem. Arnold had inherited the castle from his late brother, known as The Scourge of the Desert, killed by Saladin, an ignoble knight who besmirches the Christian cause.
This new lord of Kerak strikes up a bargain with Conrad, for when Richard comes to the castle they plan this Nine Days Wonder will be bumped off, enabling Conrad to declare himself King in Jerusalem and Arnold to continue in peace his pillaging of the area.
But King Richard despises such unworthy knights, the story suggesting it is such as these who are the root cause of enmity twixt Christian and Saracen. And in the fortress of Kerak there is another prime example, Sir Humphrey (Francis Matthews) who is eager to have his way with an Arab prisoner, daughter of Saladin, Shirin (Nadja Regin). He offers marriage even though she's aware he already has a wife. His solution, become a Moslem, but she despises him as a hypocrite. However she might be persuaded to marry him if Sir Humphrey can give her King Richard.
Arnold and Conrad have already drugged their guest, the king. Humphrey hands his prisoner to Shirin, who however proves more noble than they and releases the king, who makes the promise to rase to the ground the evil fortress.
Thus the story terminates abruptly, no swordfights, too many words. A fine theme, but sadly wasted is Willoughby Goddard, reprising his character from William Tell, a missed opportunity

.

.

.

.

.

.

.

Queen in Danger
1191, the queen is ordered by her husband to return to England, while Richard prepares his final push to Jerusalem. Reluctantly she does agree, but asks to pray for his success first, at the Sepulchre of Our Lord.
But in reality she is riding to persuade Saladin to make the temporary truce a permanent one. However the evil Conrad has learned of this secret mission, and gets Sheik Abdul to kidnap her, and both the queen and her lady in waiting, Lady Stephanie (Sylvia Francis) are put into Abdul's harem. Thereby Conrad hopes to persuade Richard to proclaim him king in Jerusalem.
Saladin and Richard do hold a meeting to discuss their truce, long words like Historical Evolution, but prospects of peace are diminished when Conrad interrupts accusing Saladin of kidnapping the queen. But despite Conrad spitting on the Saracen, and taunting him, Richard insists Saladin be protected under the laws of truce, though he cannot be certain whether Saladin be guilty of this foul deed or not.
But Abdul's plot is exposed and Richard profusely apologises to the Saracen, and the pair ride together to Abdul's tents in the desert, there to convince Abdul of his folly, that Cornad has double crossed him and his prisoner is not the queen that he believes. Berengaria thanks Saladin for coming to her rescue and both leaders are deeply apologetic about the behaviour of their base followers.
After Saladin takes Queen Berengaria to the sepulchre, he returns her to Richard. She attempts a last peace initiative. But to no avail. The two leaders do share a laugh, but the next stop will be battle

To the Richard the Lionheart menu

.

.

.

.

.

.

.

The Saracen Physician
It's now 1192, and we encounter for a second time the Scottish knight Sir Kenneth. To get him out the way as he's so loyal to King Richard, Conrad has given him an impossible task, finding the mad hermit Theodore. He's reputed to be a good healer, and Richard is in dire need of medical help, sick with a high fever. Needless to say, Conrad, King Philip and the other rogue Christian leaders are keenly anticipating Richard's demise, so they can shake the dust off the wretched Crusade. Meanwhile, they have arranged for their own physician to attend the ailing king, Simeon, whose potion looks rather doubtful.
Sir Kenneth's quest brings him into combat with an Arab, in the desert by the edge of a cliff. The two are well matched, and agree a truce, the Saracen happy to take Kenneth to Theodore.
But the mad Arab's anger is aroused by the infidel Kenneth's friendship with one of his own, and he refuses to help.
Much to Conrad's surprise, Kenneth returns safely to report his news, and to be rewarded by being placed him under arrest. However he is helped by a friar, Sir Geoffrey in disguise, who smuggles a dagger into Kenneth's hands. Sir Geoffrey also appeals to Saladin himself, and he supplies drugs to knock out Kenneth's guards. Thus Sir Kenneth escapes.
El Hakim is a Saracen doctor sent by Saladin to treat King Richard. He proves his bona fides by curing Sir Gilbert of his gout. But the sick king is cautious, and the herbs he is given have to be tried first by the doctor himself. No ill effects, which is more than can be said for Simeon, who is also asked to swallow the potion he is to give the king. He dies immediately he imbibes it.
King Richard is soon restored to health and thanks El Hakim, alias Saladin

.

.

.

.

.

.

.

Prince Otto
Prince Otto Montserrat (Walter Gotell) owns thirty miles of land in the environs of Jerusalem. He is refusing to permit either Christian or Saracen to cross his territory and hie runs a small army to reinforce his point. His cousin Conrad is in league with him.
King Richard has been given but one month by his allies to capture the Holy City. The wily Conrad offers to persuade Otto to allow Richard's army safe passage through Otto's territory, as long as Conrad is proclaimed King in Jerusalem. That dispuited point cannot be conceded.
Sir Kenneth Stuart is a bearded knight, looking remarkably like King Richard in disguise, who, along with Gaston, Geoffrey and Sir Miles are declared to be outlaws. Can these four take Prince Otto's castle? Bedraggled they turn up, offering to join Otto's forces, and Otto is sufficiently impressed with Sir Kenneth's duelling skills to take the quartet on. Richard is impressed in his turn by the sixteen foot thick castle walls, while Gaston de Fleury is more thna taken with Otto's daughter Marianne (Jill Ireland), though her father refuses to countenance her marriage to a self confessed outlaw.
By night Gaston escorts Marianne away from the castle while Richard and Co dispose of Otto's trained men one by one, with a final skirmish in which Otto is taken prisoner.
Otto has to apologise to King Richard, Marianne promising to oversee his reform. Gaston kindly promises to vouch for Otto also, so they all live happily...

.

.

.

.

.

.

.

24 The Vision Fades

1192, a tense scene outside Bethlehem. This is a bitter sweet account of how, at the very gates of the holy city, King Richard finds his dream of entering Jerusalem evaporating. For why? His doubtful allies are riven with jealousy, Leopold of Austria insisting that his country and France be the ones credited with the glory of entering Jerusalem. However the French army under the weak Philip has defected and returned home, leaving a much depleted force to attack the Holy City. Yet Saladin is also in disarray, and there is, in modern parlance, a small window of opportunity. Delay, and Saladin's forces will be able to regroup.
De Fleury and Sir Geoffrey are sent by Richard to spy out the land. What they find is panic, the locals fleeing in expectation of occupation by Richard's forces. They report the good news to Richard who moves to the Mount of Olives to gaze on the object of his crusade, "the victory is now in our very grasp."
A stratagem attempts to convince the enemy that the French have not deserted and that this army is strong enough to conquer Jerusalem. The reality is that Richard's forces are now made up of cooks, grooms, anyone who can swell the numbers. Surely in his heart Richard has forebodings, "I may look on those towers, but I do not think Jerusalem will ever be mine."
Not that he's afraid of a last battle, but Richard knows "in my heart... I fear we do not deserve it."
In that city, the spies are now captured by Farah (Anna Gerber), though she later helps them escape. By now, Saladin has mustered a powerful army and marches on the city, Richard perceiving that his crusade must end in disappointment.
A fine sorrowful soliloquy to conclude this group of stories, "perhaps I have been judged unworthy"

To Richard the Lionheart menu

.

.

.

.

.

.

.

The Fugitive

It's 1193, the Crusade over, King Richard is being hunted by his former ally Emperor Leopold of Austria. This ruler is threatening to confiscate the lands of Count Rolf (Elwyn Brook-Jones, previously King Tancred in The Norman King!) as he had not participated in the crusade. However a pardon is offered if he will bring King Richard's head to the emperor.
After a shipwreck, Richard has been nursed back to health by the kindly Hugo (Glyn Owen, previously Edmund in The Robbers of Ashdown Forest) and his wife Martha (Anne Lawson). Rolf's soldiers discover Richard's famous sword hidden in a thicket. Hugo had placed it there for safe keeping but when Martha bravely goes to retrieve it, Rolf's men pounce and take her to their master.
A worried Hugo and Richard go to Rolf's castle, where Richard gives himself up in exchange for Martha. In his turn Hugo asks for a small reward, to watch the English king's execution. Just as the executioner is about to cause his axe to descend, Richard is rescued. Rolf is forced to help them flee on his best horses.
Richard, Hugo and Martha flee the country together. Rolf is left to face his emperor's wrath, "you couldn't inspire loyalty in a worm"

To Richard the Lionheart menu

.

.

.

.

.

.

.

Knight Errant at Large

A continuation of King Richard's escapades in Austria in 1193. Now it's Lord Rudolf who is out to capture the Lionheart.
Richard, Hugo and Marta are resting at an inn, where Boris the innkeeper spins them a yarn about his sister Stephanie who has been abducted by Lord Rudolf. This is merely a trick to lure the English king to Rudolf's castle, though Stephanie herself (April Olrich enjoys a fine seductive role) is looking forward with relish at being rescued by such a celebrated knight.
As Richard and Hugo ride to her rescue, Marta remains at the inn, and chats with Boris who idly lets slip a few secrets, so she hastens to warn the king.
Richard is already performing his heroic deed, though Stephanie exhibits a fine degree of petulance afore Richard is caught. In his cell, she visits him, attempting some flirting before proposing her own brand of treachery. But to no avail, for Richard is rescued anyway, by two Austrian crusaders, admirers of Richard's chivalry. Thus Richard departs, carrying, literally, Stephanie, protesting. Hugo's rescue attempt is really not necessary, though its effect is to incarcerate Rudolf in his own dungeon! Later, Stephanie is found bound and gagged at the inn

To Richard the Lionheart menu

.

.

.

.

.

.

.

Guardians of the Temple
Another story of King Richard's adventures in Austria in 1193. Now it's the most valiant nobleman in Austria, Knight Templar Sir Frederick (Ernest Clark) who is out to trap the Lionheart.
Richard adopts an old trick, disguising himself as the squire to his friends Hugo and Marta, who reluctantly revel in their roles as Sir Hugo and Lady Marta.
Frederick's steward Manfred (Richard Shaw) is selling fine Arab horses from Palestine, hoping to lure Richard into purchasing them. He does indeed see them but declares they are not Arabs at all. Indeed they are not, since Manfred has covered ordinary horses with black and he is arrested by Sir Frederick who promises to donate three horses to Sir Hugo by way of apology. Only condition is that Richard must watch Manfred's ordeal on the morrow, which is unusually to be by lion, mascot of the Knight Templars.
Manfred is raging in a dungeon, a priest (Trader Faulkner) listening patiently to his accusation that Sir Frederick put him up to it. A second priest enters the cell also, clearly Richard in disguise, who hands Manfred a special oil that will repel the lion.
The ordeal. Manfred is thrust into the lion's cage. The creature seems very docile. Thus the very relieved Manfred is declared innocent. That means Sir Frederick must be guilty! He has now worked out Hugo and Marta are no nobles and guessed the identity of their squire. Dramatically he accuses this squire of being the Lionheart. Lionheart should face ordeal by lion. Richard counter challenges with the proposal that they both go into the lion's den. Scared, Frederick backs down promptly and Richard, Hugo and Marta are able to depart in peace.
The priest bids Richard safe journey, ironic really since Trader Faulkner had earlier played bad Prince John!

.

.

.

.

.

.

.

Capture
Richard is still pottering through Austia, with Hugo and an exhausted Marta. There are only a few miles to the safety of the border, but so tired is she that the trio take shelter and rest at an inn. It's full of soldiers.
One, Sgt Michael (Peter Reynolds), enters Marta's room, and one short conversation tells him all he needs to know. Michael reports back to his master Count Rolf (previously in the story The Fugitive), "it is the Lionheart my lord, I know it."
Marta is feeling much better now, but not for long, for Sgt Michael comes back and carries her off, even the Lionheart, in disguise as servant Dicken, cannot prevent the kidnap. The king follows her to Rolf's castle as dark shadows cast across the screen as Richard is captured, lured into Rolf's trap. Count Rolf happily informs Duke Leopold, who orders Richard's immediate and secret execution.
It happens that Blondel is roving the country in search of Richard, singing his minstrel songs in the hope of being within earshot of the king. At the inn, Hugo informs Blondel of Richard's disappearance. Sgt Michael is there too, spending his reward for capturing Richard, but it is such a pittance that he's disgused with such a small reward and drunkenly informs Blondel where Richard is held, and for a large sum directs Blondel to Rolf's castle.
Singing Greensleeves, Blondel catches the ear of the prisoner, which stirs him and cheers him immensely. Having learned that Richard is indeed held here, he dashes off to inform the world, knowing that now the Austrians dare not kill Richard, on pain of war

.

.

.

.

.

.

.

King's Ransom
Following on from the story Capture, this tells of loyal Englishmen rallying round to pay the 150,000 marks demanded by Leopold of Austria for the ransom of their king.
Despite Prince John's protests, the king's mother Queen Eleanor (Joan Haythorne, replacing the earlier actress in story #2) vows to raise the vast sum, and her loyal subjects agree, though quite whether this is a tax or what is not explained.
Over in Austria, King Richard is being held prisoner in Count Rolf's castle. When Lepold informs Richard that England are paying the ransom, the king offers his own life instead. This of course is refused.
Prince John is still pushing his own claims of being king, he begrudges paying such a huge ransom, allegedly fearful of the economic crisis that might ensue. Naturally he plans his own treacherous scheme.
Sir Geoffrey and Sir Richard are roving the country and collect 90,000 marks. We are informed that Queen Berengaria in France contributes a small sum, while the Lord Chancellor organises London's contribution. The Nottingham area is where John holds sway, and he collects more than sufficient to meet the ransom demand, though he confides to the Sheriff of Nottingham that he intends to keep it all for himself! The evil pair even hatch a scheme to get Richard killed off, asking Blondel to do the foul deed. Blondel devises a counter scheme, offering to declare himself a fraud and that the king, he never even saw in Austria at all. John agrees to this.
That old foe of the Nottingham Sheriff, Robin Hood, unseen, kidnaps the willing Blondel. His ransom is sought, 80,000 marks, strangely enough the total amount gathered in by John's cronies. John has to agree, for reasons I'm not clear about, and to John's further anger, the money ends up in Queen Eleanor's hands, "how very wonderful."
In a good twist, we learn that Robin Hood never kidnapped Blondel, 'twere only Geoffrey and Gilbert in disguise

To Richard the Lionheart menu

.

.

.

.

.

.

.

The Devil is Unloosed
'Tis now 1194, and in Nottingham's Sherwood Forest an informer is about to betray Robin Hood to the Sheriff of Nottingham (Ralph Michael) and Prince John. But that's only the story put out by John, to conceal the fact that he is holding a secret meeting between a messenger from himself, correction from King Philip of France. The Devil is Unloosed is the communication, code for Richard the Lionheart is on his way back to England from Austria. The Frenchman is promptly silenced by the evil John, who has it put about that the outlaws committed this crime, in order to discredit Robin Hood.
In Poitou, Queen Berengaria is being guarded by Richard's loyal friends. When Prince John greets her, she confides her fears that the queen mother, Eleanor, must be going mad, for so worried is she over Richard's safety, that she's consorted to consulting a gypsy soothsayer, Count Laslo. He reads cards and pronounces, "something has happened to Richard," maybe he is dead.
This scene is an elaborate charade to flush out John, the gypsy none other than King Richard in disguise.
The Earl of Huntingdon, Robin Hood himself (Ronald Howard), escorts the king back to England via the River Trent. Two wrongs must be righted, first Robin Hood being an outlaw, second Prince John's planned coronation. After a gaffe by Little John, all the outlaws pledge themselves to King Richard.
Count Laslo makes a return appearance, in the castle at Nottingham. The Sheriff is at first entertained by his fortune telling. A fox is one card that is turned up, that's King Philip, he will declare war, and the reason? The death of his messenger. The Sheriff rightly protests his innocence, but John, falling into the trap, orders The Sheriff's arrest. The Sheriff counters with his own accusation that John was the killer. King Richard reveals himself in the confusion and through a handkerchief the treacherous John is indeed exposed.
The happy conclusion shows Robin Hood pardoned and his confiscated lands restored. Perhaps the producers were trying to cover what the long running tv series never got round to showing
To Richard the Lionheart menu

.

.

.

.

.

.

.

The Little People of Lyntor
It's now 1194, this is the first of the final group of completely self contained tales.
Farmer Jasper from Cornwall and his daughter Helen barge into the king's serene presence, irate that Jasper's received a fourth tax demand this year. Richard says he should only have received one and makes inquiries of Baron Fitzjames, his local lord, who had appointed Michael Henry (Roy Kinnear) as his tax agent.
Examining the tax demands, King Richard is easily able to prove three, though issued in his name, are forgeries. But Michael's books are in perfect order, so they advise Jasper to pay up. Richard follows the man who collects the payment, he hides the bag of money in a hollow tree trunk. This is promptly collected by Jasper's handyman, which is a little odd, as Richard had seen him in the Baron's dungeon, arrested after having allegedly assaulted Michael Henry. Richard returns to the dungeon, and there's the handyman!
Michael's son Tom (Jack Smethurst) confides in Sir Gilbert that he's in love with Helen, yet he will not be able to marry her since her father is feuding with his father. He relates the background to the breakdown in their previously happy friendship, the baron had bought up Michael's farm and has ever since been putting pressure on Jasper to sell up too.
Behind the Baron's greed is none other than Prince John, and their scheme uncovered, Richard lectures his wicked brother before, as so often, not punishing him. But Jasper's 'tax' payments are refunded to him and as for Tom and Helen, why they are betrothed

To the Richard the Lionheart start

.

.

.

.

.

.

.

The Raiders

England 1194.
Sir Gilbert shoots a deer, but stumbles on a corpse. It's that of one of the raiders, a notorious gang who have stolen several shipments of gold.
Sir Brian, in charge of the local army, has failed to catch them, though he does suspect the local monastery of all places, might be the centre of their activity. Gilbert and a disguised Richard set out to see if it's true.
Father Benedict is in charge, he appears above reproach. The pair are welcomed, as all visitors are, and are given a cell each in the Annexe, which Brother Lemuel (Neil Hallett) runs. Poor Gilbert is none too happy with the amount of food a monk has to live on, and, hungry, he steals down that night to the kitchens. He finds, instead of peace, a riotous scene. For his disobedience of the rules he has to do a penance, solitary confinement.
Richard finds that funny, though he himself doesn't do any of the monk's tasks either, he lets it be known he is a fugitive from the law. He's invited by Lemuel to join the gang.
Richard soon discovers that the delivery girl to Sir Brian's soldiers is passing on details of the gold shipments to Lemuel. Richard plays along, and is joins the raid. But he releases Gilbert secretly, and charges him with informing Sir Brian.
But Richard is exposed and set upon by the Raiders. In time, Sir Brian's men save the king and the gang have to surrender

To Richard the Lionheart start

.

.

.

.

.

.

.

An Eye for an Eye
King Richard, Sir Gilbert and Sir Geoffrey, in playful mood, split up in a race on horseback, but the fun turns to near tragedy when the king is shot as a tresspasser. The marksman is a bitter old man (David Davies) whose mute granddaughter Mary (Jennifer Jayne) nurses Richard's bleeding shoulder.
The tortured old man tells the stranger why he is so scarred, he blames King Henry for his son's death, killed by drunken soldiers who also so terrified Mary that she lost the power of speech. His only comforts are, that he will one day discover his son's hoard of gold buried on their land, and this he will use to gain his revenge on the current king. Fortunate that he doesn't know who his prisoner is!
Of course Richard's two friends are looking for him and inquire at the old man's cottage. They are turned away but find Richard's horse in the vicinity.
Mary's efforts to help Richard get away fail, so she promises to fetch help herself. From her young man James she learns who the prisoner is, so fearful lest her grandfather find out and kill the king, she returns to try to free Richard from the chains which now hold him.
With the buried treasure now fortuitously discovered, you might have expected the old man to be more peaceable, but no, hearing the news about the missing monarch, it's time to wreak his revenge. The horror of the scene causes Mary's speech to return, her scream stills the old man and brings Sir Gilbert and Sir Geoffrey to the rescue.
So there's a happy ending, the story providing an interesting role for Jennifer Jayne

To Richard the Lionheart menu

.

.

.

.

.

.

.

The Caveman
The king and queen are enjoying a quiet holiday at the castle of Baron Brentlock, whose daughter Lady Diane (June Thorburn) is engaged to Alan.
The village wells have very suddenly run dry. Folks put it down to the hermit (Nigel Green) who lives in a cave. He has recently encountered Diane and taken quite a shine to her ladyship.
Villagers depute Elias (Trader Faulkner) to approach the caveman. Already they have been paying him to keep the well full of water, for it seems that as if by magic, he has this in his power. But now the hermit wants more than cash, voices have told him he must take a wife, and that means Diane. She however would never countenance marrying that "horrible hermit."
King Richard is curious to meet this hermit and after quieting a latent local uprising, he calls at the cave. Richard demands the caveman explain his alleged powers. Richard is certainly sceptical, specially after he learns the neighbouring valley keeps getting an upsurge of water whenever the local valley is turned into a drought area. With Alan, he searches the cave, ere long to reveal its secret, a passage that leads to running water underground. However the hermit has found out they know and seals up the entrance to the passage, trapping the king and Alan. But now they know the secret.
By walking further along, Richard finds a second exit in the village well.
In the marketplace, the hermit is predicting the king's demise. He persuades them to storm the castle and bring Diane to him. However the baron's soldiers repel the attackers.
Diane however accedes to this forced marriage as inevitable. The wedding is hastily organised and proceeds. However the king rolls up at the key moment, the bit when objections can be raised. He objects. His appearance taunts the hermit, particularly when, as if by magic, though really it is the work of Alan, the king makes the well fill with water. The discomfited caveman is beaten


Richard the Lionheart start

.

.

.

.

.

.

A Year and a Day
A peasant attacks Blondel and then holds his companion, the king no less, at knifepoint. He wants a horse, and so makes his escape on King Richard's steed. He's a serf who is apparently escaping justice. Captain Martin, in the service of Baron Fitzgeorge is after him. However Blondel is surprised for he had recognised the runaway as none other than Sir Thomas Fitzgeorge, the baron's son and heir!
Richard and Blondel make for the baron's castle where they are to be guests of Fitzgeorge and his wife Lady Melinda. They promise the serf will be caught and punished, though Rose, a housemaid (Eira Heath), pleads for the serf who is called Alan. According to her, Alan had been forced to impersonate Sir Thomas at the Crusade, which is where Blondel had seen him. Sir Thomas himself is a cowardly good for nothing. Alan had been promised his freedom, but Thomas had reneged on the deal which is why Alan had run away.
Captain Martin has rounded Alan up and taken him to Thomas, who determines to silence him for ever. As Rose is in on the secret she is taken prisoner also.
Richard challenges the old baron to trial by combat, when he trumps up a story about a diamond from his crown being stolen. But as the baron is so old, Thomas must fight on his behalf. The real Thomas cannot bear to do that but forces Alan to take his place once more. It's a good and fair combat.
Blondel uses it as an opportunity to free Rose. Alan is acclaimed with glory after the equal fight, "cowardly" Thomas is disowned by the baron who knew nothing of the deception. But there's good news, for Alan and Rose are to be wed
Richard the Lionheart start

.

.

.

.

.

.

The Crown Jewels

The queen's cousin (Maurice Kaufman) is a bit too hot headed to ever become a knight. Miguel is his name, and he is from Navarre. Berengaria his cousin the queen is concerned for him with very good reason, for unbeknown to her, he is spending all his gold gambling at an inn. Martha (Lisa Daniely) who works at the inn seems concerned for him too, for he now owes money to Demere (Sean Lynch) and his cronies. Unless he pay the debt, Demere threatens to inform the king, otherwise "a small favour," rather a large one in truth, steal the Crown Jewels. Though he refuses, the love of Martha wins him round to the idea.
Miguel's training to become a knight means he has to take his turn at the castle where are kept the jewels. He allows Demere's gang to slip in, and the remaining guards on duty outside the jewel room are overpowered, and the treasures stolen.
The Gates of London are immediately closed, so the gang cannot escape. Unwisely, Richard orders Miguel to haunt the taverns to pick up any gossip about the robbery. Miguel is made to provide false information about the gang attempting to flee northwards, Richard sending guards in that direction, while the gang escape southwards to France. But Miguel's conscience gets the better of him, just as well, for Richard has suspected a trap, caught up with the gang and recaptured the Crown Jewels.
Miguel must be punished, but he is offered the promise of restoration in the future

Richard the Lionheart start

.

.

.

.

.

.

.

37 The Man Who Sold Pardons
Nigel Green gives an enthusiastic performance as that traditional medieval swindler, selling his pardons to gullible villagers.
But King Richard is on his track, suspecting the money raised is going to help an unworthy cause...

Brother Nicholas is offering locals forgiveness from the pope himself, in the form of a scroll pronouncing absolution from your sins. Or if you're too poor, you can buy a mere bishop's pardon. Richard wants to nail down this hoaxer, so he's in the area posing as Sir Philip, accompanied by Sir Gilbert.
It's the latter who finds Brother Nicholas now selling holy socks in the village square. However before Gilbert can do anything, in rides local squire Sir Roland to arrest Brother Nicholas, "put him in the stocks." Nicholas does not bat an eyelid, and produces a scroll signed by King Richard himself, allegedly, authorising him to sell these pardons. Sir Roland de Vere hurriedly retracts his action, and takes him back to his home to wine and dine this important monk.
This is all part of a blackmail scheme aimed at extorting money from all those who had supported Prince John. In fact the villain receiving all this cash via the pardoner is... John himself! Richard trails Brother Nicholas as he reports back to his superior, "the greatest traitor of them all." To the Bloody Butcher inn, the king follows, then to a cave and a fight with Prince John.
The King triumphs, as he should do, and that money is promised for the good of the people. As for John, he is once again banished from the land


To Richard the Lionheart

.

.

.

.

.

.

.

The Heir of England
Prince Arthur (Christopher Witty) lives in Brittany, loved by his mother (Margaretta Scott) and tutored by Father Gerard. As the potential future King of England, if King Richard die without issue, he is invited to the king's second coronation (this to be the subject of the final episode). Sir Gilbert is despatched to escort the child to London, but is knocked out on the way to France, and a false Sir Gilbert carries off Prince Arthur, to be held for ransom.
Too late the Duchess, Arthur's mother, sees she has been duped, "we must pray." Her prayers are answered, for King Richard and the recovered Sir Gilbert are on the trail of the kidnappers. In St Malo, a ship's captain (Patrick McAlliney) points them in the direction of Pierre and Marcel, good French names all. In their cave, the crooks are rounded up, but not for long. The captain is their leader and has trailed Richard and Gilbert, who are tied up. Now the plan is to sell the prisoners to the highest bidder, Prince John or possibly Philip of France. (No matter Trader Faulkner plays both of 'em!)
A spot of humour is supplied by William Fox as Father Gerard, who bravely offers to the Duchess to rescue the Prince. "What can you do alone?" is all the Duchess can offer.
Fortunately, Arthur has wriggled out of his bonds and finds Father Gerard, and with his noble aid, Richard and Gilbert are rescued. Well sort, of, they'd got free anyway. But Prince Arthur is lost in admiration for his brave tutor, "Father Gerard did it. he's terribly good with the sword"
Richard the Lionheart Menu

.

.

.

.

.

.

.

The People's King
Trader Faulkner's final role in this final story is as Jacques, a fastidious French tailor, who is making costumes for King Richard's second coronation.
The drama centres on the mysterious disappearance of Sir Gilbert's robe, suspect is Tom the Trimmer.
Tom has indeed stolen it, taking it to the disaffected Lord Roger (Anthony Jacobs) of Lancaster Castle. With his wife Megan (Jane Hylton), he had supported the abortive cause of exiled Prince John, now he seeks a way of killing the king.
With unusual subtlety, Sir Gilbert has been on the trail of his missing costume, and he pretends to be a supporter of the Prince and after a pub brawl is brought before Lord Roger. Sir Gilbert, under an alias of course, is commissioned to kill the Lionheart, using the stolen costume to gain entrance to the coronation banquet. The plan only fails when Tom recognises who Gilbert really is, though somehow Gilbert convinces Lord Roger that he really is against the king, and again somehow, convinces Roger to do the actual murder.
The coronation rehearsal sees Roger in London. In all their finery Blondel, Sir Geoffrey and the King practise the ceremony. Lord Roger is there too in the costume that was Gilbert's, but now altered to Gilbert's instructions, for Jacques has left plenty of needles in it! Poor Roger at the rehearsal is in great discomfort as potential tragedy moves to comedy.
Unmasked, Roger is banished and the Queen in her own finery joins King Richard for his coronation. The bells ring and the king is crowned

To the start of Richard the Lionheart

.

.

.

.

.

.

.

The Adventures of Robinson Crusoe
A 1964 French series, dubbed and first shown on BBC in 1965.
Starring Robert Hoffmann. English Narrator: Lee Payant.
Story 1. September 1697. A mix of model and a studio ship, a shipwreck in a fierce storm at night, all crew surprisingly calm and silent. Despite the buckets of water being sloshed in their faces, the action is quite impressive visually, in primitive tv terms.
This lasts five minutes before the ship has to be abandoned. Crusoe swims and floats on to a wide deserted beach. Exhausted, he clings his fingers into the sandy shore. Having taken in his surroundings, he calls out to his fellow sailors. Alas, he receives no replies, the dreary background music accentuating his isolation.
He is so hungry he even eats grasshopper. Then, better, a papaya, and after a search finds lovely fresh running water. Then it's sleep, up a baobab tree.
In a flashback, he reflects on how he got here. Stumbling upon smugglers, he had once been arrested as one. But his wealthy father had seen him right, and despite his wishes, started him on a career as a lawyer, articled to JB Wooseley, "sollicitor"(!). This retrospect slows the action, and never gets as far as explaining why Crusoe is where he is.
This episode ends with his awakening, wondering where on earth he is. On the wasteland of a beach, he again calls out to his late friends
2 "Am I the sole survivor?" Perhaps not, for he finds a footprint deep in the sand. But his joy is shortlived, "I've found the tracks of my own footprints." What a twit.
"This solitude is maddening," Unsurprisingly, he is depressed on the lonely isle. Can he signal any passing ship with a smoke signal? He attempts to light a fire by friction, but the theory is good, though not his performance.
For food, he covets the seagulls' eggs atop the cliff. He makes the perilous climb up the dangerous cliffs, rather him than me. Not sure how he gets down.
He reminisces on his boring training as a lawyer, it's a very dull interlude, long too.
To the present, and the philosophic reflection, "I know nothing." He isn't even able to mend his broken penknife. But this instrument cheers him, for he can make a spark with it! Now he will enjoy his birds' eggs cooked.
Even more ambitious, he kills a goat to have a meal of meat, and kindly rears the orphaned little goat.
Then he dreams. He recalls that fateful day he boarded the ship
3 "Anguish" in isolation. The small kid is a slight compensation. He catches a female goat for it to suckle.
Next job: house building. Then sleep and dreams of happier times, he loved fencing, but a minor injury made him stop his law studies, and he resolved never to resume, but go to sea and make his fortune. Farewell to Dick his dog, "en route for adventure and glory." Sadly he has to sell his faithful horse, "but the love of adventure was stronger." At the port of a very empty Hull, he seeks a ship, without success.
To reality. Next day a hat floats in on the tide. He calls out in vain.
The wrecked ship will soon sink and he checks it for any life. A dog barks, and is later rescued, to be christened Dick. On board are tools and food, plus a bible, "my companion for life." He constructs a raft to bear away every useful article, "sailing majestically on my own vessel"
4 Day Four. With Dick, Crusoe continues unloading the ship, The Esmeralda. Then it sinks for ever.
He constructs "a good bed," and from the salvage selects a gun. It works. One dead bird. A fire started with gunpowder, then the bird is cooked. In case it is poisonous, he takes an antidote, brandy.
He sleeps and remembers his first voyage. He had met his friend Willy in Hull. He was sailing on his uncle's steamer to London. On this journey, Crusoe had discovered the terrible truth that he was prone to seasickness, "go home to your mother."
In a London tavern had had met Ann a serving maid and Captain Darrick. He offers to pay passage on the captain's ship, but flashing his money about results in his being attacked when he leaves. Thanks to the captain he is saved from robbery. So Crusoe joins him on his voyage to the Ivory Coast.
Back on the island. On the morrow, Dick sniffs out a cave, inside is a goat. Here is a perfect shelter with the added attraction of a superb view. With explosive he blows open a large opening for his cave. He also makes a new friend- a parrot
5 More than a month on the island!
The cave entrance has been barricaded as a precaution. Robinson Crusoe has built a terrace so he can sit in splendour as king of his isle. He has made furniture, with some difficulty. He can even laugh when his attempts at constructing a chair end in collapse.
Flashback- on board Captain Darrick's vessel, Robinson makes an enemy of second mate Bush. He learns the skills of sailing, and how to trade with natives. But on a lonely beach he is attacked and robbed. He is taken prisoner. Darrick, believing Robinson to be dead, sets sail without him.
"A wretched slave tied to a camel" Robinson now is, his fate hangs in the balance, on the whim of the Emir.
Back on his desert island, Robinson attempts to get his parrot to speak, "poor poor Robinson." But the parrot is mostly uncooperative.
Robinson plans to capture a herd of goats, to provide him with milk, so he digs traps. He uses a net to catch fish in the sea, to replenish his larder, but the fish prove too cunning for him
6 Four weeks a prisoner!
"A sail on the horizon"- but 'tis only a mirage.
Robinson constructs a post to use as a calendar, starting 16th September 1697.
Making a shirt proves a more difficult task, but he must be "decently dressed."
Then diasaster. His fire gets out of control, furniture destroyed, at least his companions aren't hurt.
Long flashback. How he almost escaped slavery by the aid of a camel. One camel is his price- the Emir sells him. But he's sold on at increasingly deflated proces, finally to Kazir a fishmonger whose son young Ali teaches Robinson the business, the first friendly face long awhile. The pair become friends and Ali helps Robinson formulate an escape plan, which would have succeeded except it seems Kazir cannot swim, and Robinson has to rescue him from drowning. However when Robinson perceives Kazir had been weighed down by his fortune in gold, Robinson ditches his master and escapes in a boat to the open sea. He does, er, take Kazir's gold.
His meagre supplies run out and he's adrift at sea, soon unconscious. A miracle. A Portuguese vessel rescues him. Of course his gold is stolen, but the kind captain punishes the wicked thief and returns the fortune to Robinson.
They land in Brazil. He buys land to grow crops. He trades and becomes prosperous. He debates the morality of slavery.
Back on his isle, Robinson constructs a canoe
7 "Solitude grows from day to day."
Crusoe is resolved to make for the nearest land. Before he departs, he recalls the good times on his island. Now his canoe is completed, he takes his leave. But his craft is too heavy to drag to the water's edge.
He sinks in despair. He remembers those prosperous times in Brazil. Three gentlemen had approached him to lead a voyage to buy more slaves, "it's our sacred duty to help those poor creatures." Destination Guinea. Crusoe is surprisingly swayed by their specious argument, lured by the thrill of a new adventure.
His ship, The Esmeralda, has a crew of fourteen. A model of their ship is enveloped with splashing. Here's a useful opportunity to shows bits of part one again! But though this may be a money saver, it is too protracted to be worth more than a cursory look.
On his lonely isle, Crusoe writes down his memoirs, for it's the rainy season. He uses his spare time to enlarge his cave, knocking rocks away, a little too enthusiastically, for part of the roof caves in
8 "Months on the island"
The dust settles after the rock fall. Dick the dog scrapes. A hand emerges from the rubble, then zombie-like, a head. Robinson is OK. He sets to work. He makes a parasol. Then he is a potter of sorts. He's also a basket weaver. From goat's milk, he produces cheese, though even Dick doesn't like the taste of this. Even those corn seeds he had planted have sprouted, so soon he can make bread, "looks good, smells wonderful." After practice, his nets catch some fish, which he cleans and salts, a skill he had learned when a slave. All this mostly reprises earlier episodes. We also hear the parrot has got as far as "Poor poor Robin...." Robinson draws on the walls. He observes the Day of the Lord, quietly smoking his pipe.
A ship off the island! Light the fire! "I've been waiting for this moment for a year and a half." He hears a cannon, and a bell ringing. Isn't that the sign of plague? It's a risk Robinson is prepared to take, so he packs his belongings and makes for the ship which has gone to ground. The crew are pirates, but all are dead. Robinson finds their giant treasure chest, crammed with booty. However this ship is far too large for him to sail single handed
9 "More than a year"
Dick is rescued from quicksand.
We move on. Three years Robinson has been king of his island, he is surrounded by all the booty from the pirate ship. He celebrates his anniversary with presents for his friends, a bone, seeds and bananas, while he relaxes enjoying feasting his eyes on his diamonds- it's touchingly done, "and for me, a pipe."
He tells hinself he is sober. He climbs on board the stranded ship in case a cask of rum has been overlooked. Found some!
Next morn he awakes, the ship in motion. His island no longer is in sight. Adrift, with not even a drop of water. Then the ship grounds. He swims to the nearby land, "my whole adventure is starting again."
Not quite. For the first thing he sees is... Dick. "It's my island." But what are those alien footprints in the sand? Robinson fortifies his home and awaits a sighting of the intruder. No sign.
He succumbs to a fever. No medicine. He manufactures an inhalation of tobacco. Success. But recovered, he stumbles on a skull, are there cannibals on his island?
10 "Years now"
"Mysterious visitors," and they are cannibals! Robinson plans to frighten them away with gunpowder when they make their next visit.
Weeks later, they return, in cover Robinson watches. The cannibals bring two prisoners, one escapes, and two savages pursue him while the others prepare their victim for the cooking pot. Robinson saves the fleeing man, killing the two pursuers. though he himself might have been killed had not the fleeing man intervened. Then, the fire being lit, an explosion, the gunpowder works its magic. In their terror the cannibals flee.
By the aid of sign language, Robinson makes it clear that he is the white master, though it's not put like that, and he orders the two savages to be properly buried. As this is Friday, Robinson names the man, "you Friday." Less pc, "me master."
They share food. In wonderment, Friday explores the cave, meeting Dick and the parrot. The mirror is a marvel. However "his manners are revolting," his eating habits that is. Robinson begins to educate the benighted man, a long task. As he's a cannibal, he has to be tied up at night, for Robinson's own safety
11 "My solitude has just ended"
"I was wrong to be distrustful," Robinson admits, for Friday brings him breakfast in bed. However Robinson has to demonstrate his "superiority," by his mastery of the rifle. Then Friday proves his own superiority in other ways, by performing a task Robinson found so difficult, for he easily lights the fire.
Friday learns to speak, English naturally. "Civilisation begins with trousers." Friday is also taught to shoot with the rifle that primitively worships. They enjoy a good laugh, "me civilised."
They can converse now. Friday says he will go with Robinson one day to Engand. "My country has never suffered defeat," Robinson informs Friday.
"You never fight us," retorts Friday. Their discussion turns to the wrongs of cannibalism, then to religion, "who made you?" Explains Robinson, "one God for all men, we are all brothers."
Friday learns all these lessons, and having learned them, takes to loafing about like his master! So the pair fall out, and Friday runs away
12 "Five years"
Robinson is alone again as Friday has gone into hiding on the island. Robinson searches in vain for him.
Dick the poor dog is ailing, and with no possible cure, we have a very sad scene. In the midst of Robinson's sorrow, Friday returns. Dick is buried, then at last the two men commune, "me understand." Robinson has come to appreciate that Friday is not his slave. They begin anew, Friday is better at building goat traps, Robinson teaches Friday about the value of gold. None too well sinces Friday plants it, "me very stupid." But he can appreciate it is valuable, though not on this island.
Years on, Robinson is content, sporting a beard, "we have enough to eat for years." The pair only work to keep themselves occupied. Then a British ship is seen on the ocean. "It looks like a mutiny." Men land on the island, two are killed. Three others scour the island and hear the parrot talking.
"Who taught him how to speak?"
Robinson is seen, and chased. Though Robinson finds a refuge, it will surely be a farewell to his paradise when another boat lands on the shore
13 "Our solitude has drawn to an end"
After six years, the island is overrun with pirates who knock Robinson unconscious and take him captive. Worse, they find his treasure cave, but lured by Robinson's promise that there's even more gold, they are taken on a roundabout tour of the isle. Friday picks off the enemy of ten one by one, and soon only half are left. Into a swamp is pushed one, another has a knife in his back. The others flee with the treasure chest, but Friday sinks their dinghy. The kidnapped captain of the vessel commandeered by the pirates is rescued.
To his thanks, the ship is retaken, all enemy dispelled. The captain is introduced to Friday and the parrot.
"My prayers have been answered." Robinson takes his leave of his island, perceiving it has changed him for the better. The last scene is back in Robinson's father's house, now his, shared with Friday. The surroundings are pleasant but one day, he promises, he will return to the island
.
.
.
.
.
.
.
Helen is Friar Tuck's donkey