A series of 39 stories made at Walton and Twickenham Studios cashing in on the success of the Robin Hood series.
No one has adequately explained why Alec Clunes disappears after the first stories. Clunes certainly seems to have been the intended star, for prints exist of the opening titles which announce him as the star. Publicity in Spring 1956 stated he was the "main character," a reformed pirate now a governor, and that "every episode will show one more pirate being 'put down.'"
But, having said that, it's fair to say Robert Shaw makes a fine swashbuckler, everyone's idea of a jolly pirate. For the outdoor scenes, directed by Robert Day, the ship from the film Moby Dick was used, moored at Falmouth, and several scenes were shot on the river there. But although the indoor sets were well constructed, they look terribly stagey, providing awkward transitions from the filmed material to 'live' shots, and somehow the wide open spaces are never quite conveyed in the claustrophobic studios.
In fact Robert Shaw admitted, "I have never been outside the studio," as his double shot all the exterior scenes in Cornwall. He was paid £10,000 for the series, under a seven year contract, pay rising annually. Shaw explained, "I started on what is regarded as a comparatively low rate, because I was absolutely no-one."

Historical Menu

.

.

.

.

.

Blackbeard

In the year of our Lord 1718, Captain Woodes Rogers, the new governor of the Bahamas, has come to offer the King's Pardon to all pirates. He's sympathetic to their current plight, being once a privateer himself, and he rejects Captain Beamish's suggestion to flush them out with guns.
This peaceable man lands with a small band at the stronghold of Nassau, where pirates are disputing among themselves over the latest booty. The argument is settled by Blackbeard (George Margo), who snatches the lot for himself.
News of the pardon is received with mixed responses. Blackbeard has his own opinion- he spits on the governor's declaration. The old governor (Alfie Bass), who had in fact appointed himself to the job, considers the pirates "good lads," and some are convinced by Rogers' reputation and are amenable to the truce.
They hold an assembly chaired by the eccentric old governor. Blackbeard of course is all for cutting the throat of the king's flunkey. But Ben and his supporters are for accepting the pardon, and the result is inevitable, pistols at ten paces. Rogers steps in and refuses to permit them to duel. Instead, he duels with Blackbeard who beats a quick retreat.
The impetuous Cpt Beamish is tricked by the fleeing Blackbeard into launching an attack from his ship, firing cannons at the fort which is Rogers' headquarters. He soon discovers his error.

Menu for The Buccanneers

.

.

.

.

.

The Raider

Van Brugh (Alec Mango), a prominent planter on the island, strangely rejects Captain Woodes Rogers' invitation to join a Council formed to set the pardoned ex-pirates to work. Once a pirate, always a pirate is his attitude. And when Charley Vane starts firing at the town from his pirate ship, it seems he is right.
At the Council meeting, which van Brugh has finally been persuaded to join, against Woodes Rogers' advice, it is decided that Governor Woodes-Rogers should give chase in the Delicia, and bring Vane in to face justice. The governor is not keen however, as it means leaving the fort unguarded. However, with a bit of trickery, he persuades the lazy ex-pirates, lead by Benjy, to strengthen the battered fort.
Treachery! Vane is in league with van Brugh. The two are out of pocket now that they can no longer use the island for their smuggling acitivities. As soon as the governor has set sail, Vane is to attack and hold the fort. But van Brugh's wife (Jane Griffiths) warns Cpt Rogers, and he is ready for the attack.
"This is going to be easy," Charley Vane tells his men as they move on the fort. But they are in for a shock. Realising he has been outmanoeuvred, Vane runs for it across the dunes, and on the beach he fights to the death with the governor. End of Charley Vane.
Van Brugh has to feign enthusiasm as he joins in the town's celebrations.

.

.

.

.

.

Captain Dan Tempest
"Trouble," in the shape of Lolita the ship of Captain Dan Tempest. He's sailed back to New Providence to see his girl Lolita and bring her dazzling tokens of his love, treasures from Peru taken from a Spanish ship. He has not accepted the King's Pardon, and so is under arrest, at least according to Governor Woodes Rogers. "Soft bellied cowards," Tempest brands the ex-pirates who have settled down peaceably, but a swordfight ends in Tempest's arrest and confiscation of the treasure. He's sentenced to death. End of series?
The governor offers him a pardon if he agrees to settle down. And now Dan "don't look like the same man," as he builds himself a nice house and then carries off Lolita (his girl, that is) to settle down there. But she's not enamoured of his new landlubber way of life and rejects his offer of marriage.
So Dan gathers up some of his old crew and retakes Lolita (the ship this time). However Woodes Rogers is on board, having anticipated what would happen, and Dan Tempest is persuaded to transport goods to Charleston to help the colony's finances. Lt Beamish, "that stuffed monkey," joins the crew of the Lolita, just in case Tempest tries anything. Though how the gullible Beamish could stop anything at all is rather doubtful.
At Charleston Beamish accepts a mere £5 for the cargo, but Tempest is made of shrewder stuff and the price is upped and upped, until £75 is finally agreed. On the return journey, here sails the ship of Blackbeard! Tempest's ex-pirates are all for joining the villain, but with Beamish's aid, and a cannon, Blackbeard has to beat a retreat.
Safely back in New Providence, Dan is now "spoken for," for Lolita has agreed to marry him.

.

.

.

.

.

Dan Tempest's War With Spain
Not by any stroke could Robert Shaw's singing here be described as tuneful. Still, Dan Tempest is contented, before, that is, he reads the note from his Lolita: "Not Cut Out to Cook." She's sailed off to Jamiaca. Coincidentally, it seems, Woodes Rogers has also departed for the same island and out of the series, leaving Captain Edward Beamish in charge of New Providence.
Dan and his old pirate crew always knew they were not "cut out for this life"- and they start brawling, and end up in jail. Tired of waiting for their trial, it's an awfully simple job to blow a hole in their cell wall and escape.
Captain Beamish is receiving a delegation of Spaniards who have arrived in harbour in their ship the Esperanza. Pompously, the smug new governor receives his visitors, only to learn that they are taking control of his kingdom. Spain is at war again! "Resistance is impossible."
But the crew left behind on the Esperanza are soon cowering when Tempest and his three buddies drop in. They are away on their life of adventure again. But Tempest changes his plans when he sees the Spanish flag hoisted on the fort. He resolves to retake the island.
The ship is set adrift, which draws the Spanish delegation out to sea, and some are sunk, others put to the sword. The Spanish occupation has fizzled out.
Ironically, Dan greets Beamish who has been locked in his prison. Dan generously gives him the credit for the victory, and the pair join forces.

.

.

.

.

.

The Wasp
Captain Beamish is composing a modestly boastful report of his governorship of New Providence, when his serenity is shattered by a pirate ship firing at his fort. Blackbeard and his men are making off with rum leaving Beamish and his men "tied down like a bunch of rabbits."
Dan Tempest now has the authority to deal with these marauders, for Woodes Rogers has just sent an official order appointing him as patroller of the seas around New Providence.
One lad from the belligerent ship's crew is taken prisoner. He's nicknamed The Wasp (Wilfred Downing, overacting). Beamish is impressed by his excuses, that Blackbeard had pressed him into piracy. He releases him from jail so he can work as cabin boy under Dan.
"No monkey busienss," Dan warns him and gives him a few much needed lessons on board ship. Swabbing the decks, cleaning the cannons soon has The Wasp deserting to return to his former master Blackbeard, armed with some useful information about Dan, and the offer to take up privateering alongside Dan.
The Wasp acts as go-between, arranging a meeting between the two men, out at sea, off Turtle Bay, alone.
Of course, Blackbeard is full of cunning, and springs his trap to take Dan and The Wasp prisoners. But the lad sees the error of his ways and helps Dan turn the tables, despite heavy odds against them. They leap off Blackbeard's ship, and back to New Providence.
Beamish reprimands The Wasp, but it's Dan who naturally has the last laugh, and the pair join forces.

.

.

.

.

.

Whale Gold

"Scum and seaweed" has Dan drawn up from the sea, but to trained eyes, it's ambergris. "Once you get whale gold fever," warns the wily Pat (Noel Purcell), "you're not human any more." That's the corny theme for this tale.
Pat senses "a big strike" on the shore, "so big I can't even lift it." But its great value does lead to the predicted greed, against Captain Dan Tempest's rule to Share and Share Alike.
Stealing away from the boat, on to Whale Gold Island, Pat secretly commences cooking the ambergris, with Grimes as his partner, though Sykes gets wind of their scheme and demands his cut. "It's whale gold fever," sighs Pat.
Now some of it has been cooked, it smells so much nicer. Dan and the remainder of the crew of the Sultana are after the trio. In a cave they are still cooking, but fall out, Sykes running off with what has already been cooked. As he swims away, sharks put an early end to his flight.
Grimes and Pat also argue and there is an explosion, caused by the rum being used in the process. Then there was one- Pat is left, and Dan finds him lying alone in the cave. "I've got the whale gold fever," he again moans pathetically- pathetic also is the word for this tale. Even the fine Noel Purcell isn't convincing in this part that was made for him. But Dan forgives him, so I suppose, so must we.

.

.

.

.

.

Slave Ship
George, Ernest and Sam are three slaves who rebel against their master's harsh treatment. They escape to the river, pursued by hounds, and flee in a rowing boat. Narrowly, they miss the gunfire from New Providence and drift out into the open sea. But desperate for victuals, when they sight a British ship, they creep on board by night and have a surprise takeover from the lax crew and Captain Scobie, who are set adrift in an open boat.
However the three are no experts in seamanship, but they have a stroke of luck when they realise this is a slave ship. A ready made crew, who are released, and who gratefully take on their share of the tasks.
News of the piracy is relayed to Lt Beamish. Dan Tempest sails to recapture the ship, now renamed The Liberty. Captain George, alias Savage Bill, and his crew put up strong resistance, but are finally subdued. We're not real pirates, explains Ernest, though Dan is rather impressed that these three could have overcome a whole ship's crew. Dan shows them clemency and allows them to row away to freedom. However he does relieve Ernest of the 1,000 coins he has plundered off Captain Scobie. The ship with its slaves, Dan returns to New Providence.
The slaves also receive kindness from Dan, who enters a bidding war for the slaves, making a very high bid of 1,000 coins for them, though as this was Captain Scobie's cash, it's not so generous. He frees all the slaves to enter paid work on the plantation.

.

.

.

.

.

Gunpowder Plot
The Black Corsair's pirate raid on New Providence nearly exhausts their supply of gunpowder. Dan Tempest sets sail for Jamaica with a requistion for more powder, and he'll not take no for an answer.
The problem is that "it's red tape that holds the Empire together," according to wise old governor (Andre Morell), and he refuses Dan's request. All Dan can do is deliver a letter to the governor's daughter, the fair Meg (Pamela Wright), from her secret admirer, one Lt Beamish.
But Dan is not going away empty handed if he can help it. He schemes a fake pirate raid by capturing a man o' war and Armando is left in charge to fire dummy cannonballs at the town, while Dan and Gaff guided by Dicken who has pretended to be a castaway, help themselves to the powder, while attention is distracted by the cannonballs. Dan even has the time to stamp Beamish's requisiton himself, though Meg catches him at it and is going to sound the alarm when a kiss from Dan is enough to persuade her otherwise.
So Dan and his men return safely to the Sultana and sail back to New Providence with their gunpowder.
"My heartiest congratulations," beams Lt Beamish.

.

.

.

.

.

"Canary bird" Dan Tempest is singing again. He's happy. While his crew are despondent, until the news spreads that the ship The Caroline will be sailing into New Providence on Wednesday. Her cargo- new settlers, women!
Soon Taffy is building a "nest" for "a pretty little petticoat," anyone, "I'm not particular." Gaff however approaches the whole affair more cautiously.
One sailor, Cranstone, reports to his old boss, Blackbeard, of the new arrivals. Blackbeard is interested. To stir up trouble, Cranstone also tells Lt Beamish of what Blackbeard is planning. Well, he is rather forced to tell under pressure from Gaff and Armando.
Cpt Hawkins (Roy Purcell) is in charge of The Caroline and dismisses Dan's warning of a raid by Blackbeard, "tie 'em up and throw them in the hole." But it's easy for Dan to turn the tables and he tries to convince Hawkins of the impending danger, "we have to trust one another."
Amid some ogling from a few of the ladies, the new settlers are transferred to Dan's ship, The Sultana. However Christine (Petra Davies), daughter of Cpt Hawkins, doesn't trust Tempest and remains hidden on The Caroline. Dan and most of his crew also stay on this ship, dressed as the women settlers, ready for Blackbeard. Even beards have to be shaved off to make them look passably genuine!
So Blackbeard is in for a shock! "What about the ladies?" he asks Hawkins as he leaps on board. An unusual swordfight follows, petticoats v pirates.
Inevitably a gloating Blackbeard stumbles upon Christine, "I love a girl with spirit." But Dan hurtles to her rescue, promising the pirate leader, "I'll cut you in two." He doesn't quite do that, but Blackbeard does have to beat a hasty retreat with his men all tied up.
The women arrive safely in New Providence, time doesn't permit us to see any more sadly.

.

.

.

.

.

The Surgeon of Sangre Rojo
1722- Lt Beamish writes for help as an epidemic is sweeping New Providence. He declares a state of martial law. One victim is the Sultana's cabin boy, Dickon, so Dan rows him ashore, then, despite Beamish's quarantine order, sets sail in search of a surgeon. Armando accompanies him, as his daughter Angeline is also ill, and their plan is to disguise themselves as Indians.
Thus they land at a Spanish settlement. At the word 'epidemic,' the Spaniards all flee from them, and they find a doctor. Don Francisco, at point of a gun, is obliged to agree to come and treat the victims. The Spanish pursue them, their cannonballs feebly splashing in the water and limply on to the faces of the pursued.
Francisco realises Dan is English and is not at all happy with their subterfuge, but nobly agrees to treat the patients. He diagnoses typhus, "where there's fleas, there's typhus," so there's a bit of comedy as everyone on the Sultana has to be decontaminated- ducked in the sea, and their hair cut.
Dan traces the episdemic to pompous Van Brugh's warehouse, and has to set fire to the place.
So Dickon is cured, as is Angeline. The surgeon's work is done, and unofficially, he is allowed to return to his own people

.

.

.

.

.

Before the Mast

The Felicity is to bring much needed supplies from Barbados to New Providence. But the Spanish are lying in wait for her.
Six of the enemy row ashore, and there's a row at the inn, for drink is in short supply, so angry pirates are served with turpentine. This makes them all easy prey to the Spaniards.
The crew of the Sultana are their next target. But Dickon reaches Captain Dan Tempest to warn him, though while he is gambling with Lt Beamish, already part of the ship has been set on fire. Brave Dan hastily removes most of the powder magazines from the flames as the men douse the fire. But one barrel does explode and the Sultana has to sail hurriedly to land to repair the damage. "Out of commission for two or three days." During that time, the Felicity will be at the mercy of the enemy.
Lt Beamish helps Dan fix himself up with a beard and an eye patch, so he can impersonate One Eye, a traitor for the Spaniard cause. Dan joins the Spanish crew in this guise, so he can sabotage their ship. Dickon stows away on board too.
The perceptive Spanish captain El Supremo, however, thinks that One Eye "reminds me of someone." But who?
Dickon is suspected of the sabotage and is readied to be thrown overboard, a ball and chain tied to him. But Dan's cutting of the mainsail convinces El Supremo that Dickon can't be the saboteur, and now suspicion is turned to 'One Eye.'
You feel nearly sorry for the noble but bamboozled El Supremo, as his chance at the Felicity seems to have blown away. But hope for him is renewed when Dan, alias One Eye is captured at last, He's to be given the thrown overboard treatment. And this time, his hands tied, he is actually thrown overboard. But the knots are not tight enough, and Dan wriggles free.
The repaired Sultana, under orders from Beamish, attacks El Supremo and "gives them a broadside they'll never forget." Luckily, Dickon has jumped into the sea as the powder magazine on the Spanish ship goes up in flames. Back on the Sultana, Dickon and Dan are safe and sound

.

.

.

.

.

.

.

.

Dan Tempest and The Amazons
"I want the dock clean," orders the blustering Lt Beamish. He is talking about clearing all the rubbish in the streets, but maybe he also means Dan's men who are brawling over a woman. Dan's solution to the men's frustraion is blindingly simple, "More Women." He means, so they can do the cooking.
It so happens that the ship of French pirate captain Delacour, The Tigress, is running into New Providence. Is he to be trusted when he offers seven English women for sale for £2,000? Normally he'd sell his own grnadmother if he could. "It's a bargain," declares the eager Gaff to doubtful Beamish. The reason for Delacour's willingness to sell becomes evident, for the girls, lead by Abbie (Joan Sims) have displayed an unexpected spirit, and overcome the remaining crew on The Tigress. "The rats are abandoning ship," leaving the women to sail away, Dan in pursuit.
The ladies land on an island and start firing at Dan's men. Gaff attempts an ill-considered raid and is taken as hostage. However one of the girls, Mollie, takes a shine to him. He does to her too.
For once even the mighty Dan Tempest is flummoxed. But Abbie isn't, for she drives them "loco" with the smell of cooking, and worse, cuts Dan's ship loose.
Dan is man enough to see there is only one course open, a strategic surrender he calls it.
Together, Dan, Abbie and the rest sail for New Providence. Abbie demands that if they stay, they are treated well and that this port is maintained "clean and respectable." An aim to which Beamish heartily concurs. He likens their understanding to the Magna Carta!

.

.

.

.

.

.

.

.

Articles of War
"They should be thankful they have fish," pronounces Lt Beamish pompously. But Dan's men are simply sick of such a repetitive diet. They "hate the sight of" yet more fish. Trouble is, the limited amount of meat left in the colony has to be fed to the sick, and the British sense of fair play ensures that sick Spanish prisoners of war receive rations of meat rather than them.
Gaff and Co dream up a scheme to set the prisoners free but the scheme is foiled and they receive a ticking off from Beamish. The unsympathetic Dan even adds, "it won't hurt us not to eat meat."
Under flag of truce Cpt Hernandez (Eric Pohlman) lands in Nassau to ask for the return of prisoner Count Pedro, first cousin of the Spanish queen. The alternative is that he will attack the next food ship which will be bringing fresh supplies of beef.
Gaff decides on another scheme. Armando dresses up as the Spanish count and announces himself on Hernandez's galleon. Soon the lads will be tasting red juicy meet again. But Hernandez sees through their subterfuge and Armando is put behind Spanish bars. If Dan tries any funny business, he will be thrown to the sharks!
"I'll teach those blanket-heads the meaning of discipline," Dan swears, when news of Gaff's miserable plot reaches him. But a swap of Count Pedro for Armando seems the only way forward.
However, Armando succeeds in breaking out of his imprisonment and as a parting gift, blows up the Spanish ship. All the Spaniards are captured. But that means yet more Spanish mouths to feed

.

.

.

.

.

.

.

.

The Hand of The Hawk
Sid James makes a welcome appearance, and even sings Rio Grande in the Fountain of Youth. Chantey Jack he is, with plenty o' seafarin' tales. However at present he hasn't even "a bent farthing" so kind Dan Tempest buys him some soup. He is served by Costellaux, who bears an uncanny resemblance to his counterpart in modern day Lead Balloon (Michael, played by Tony Gardner).
Jack sings for his supper, a song which warns Beware iof the Hand of the Hawk. Enter Captain Flask (Anthony Dawson), and Chantey Jack scarpers, petrified. Not even time to finish his soup.
He is able to tell Dickon about a treasure map of Cat Island, just before he's done in. Dickon tries to tell Dan, but he's unaccountably too busy to listen, so the lad swims out to Flask's ship The Peacock, alone. Yes, he spots that Cpt Flask has a hawk tattooed on his hand. The Peacock is bound for Cat Island, Flask lands first, though he seems tormented by the singing of the late Chantey Jack. Dickon also swims ashore to find the captain digging in a cave. "I've been waiting years for this."
Dickon starts a-singing through the echoing cave. Flask panics afore he realises it's only a lad singing. He forces Dickon to carry the treasure chest, but more singing interrupts them. This time it sounds like Dan. Flask panics, randomly shooting, that inevitably causes the cave to cave in and he is buried.
The monotonous song is repeated once more back at The Fountain of Youth, Dickon singing this time. The nature of the treasure, standing proudly in the inn, is never revealed

.

.

.

.

.

.

.

Marooned

Celebrating the king's birthday, Dan and his men fail to notice thieves helping themselves to provisions from the warehouse. That likeable villain Clip West (Bill Owen) is behind the raid.
Phineas Bunch (Willoughby Goddard- "I've wasted away a bit") is first to spot the theft and Dan and his crew are soon setting sail in pursuit. There's a battle royal, well a battle anyway, "prepare for full broadsides." Very quickly West's ship has sunk, "good shooting Tempest," cries the sporting West.
But though in irons, "Clip West isn't finished yet." He flatters the impressionable Bunch and promotes him to captain. Bunch releases the prisoners and Dan is marooned on a lonely island. "I'll get you for this, Bunch, and clap you in irons," Dan promises.
On the island, a raft is constructed, and Dan and his men paddle to Needle Island, West's hideout. By imitating fierce dogs, they hope to get the robbers to come into the open and fight, but in fact the thieves are arguing among themselves and are fighting each other.
Thus West, Bunch and the thieves are captured easily, and Dan puts them to work on his ship. "Three months," cries Dan eyeing the wretched Bunch, "and I'll have this man slim as a marlin spike!" Sad to relate, we don't see that happy day, but clearly Mr Willoughby Goddard was able to enjoy a laugh at himself

.

.

.

.

.

.

Gentleman Jack and the Lady
A story improved by the presence of Hazel Court as a pirate with style.
A Spanish ship is sighted. Attack, cries Dan, but also after the prize is a rival French ship out of New Orleans, Captain Gentleman Jack in charge. The "two tough coconuts" exchange banter. "Coconuts have a tough shield," notes the wily Jack, "but if you crack 'em hard enough, they spill milk." But it is Dan who sneaks on board the Spanish galleon first, overpowers the crew and forces Jack to yield.
Perhaps Jack's crew are correct in murmuring that Jack is scared of the great Dan Tempest. Yet the truth is rather different, for Jack isn't really all he seems, he's a lady, Miss Anne Bonny. And she is laying her plans to snatch the Spanish ship herself.
Dan's crew are celebrating their victory at The Fountain of Youth. Our lady enters, all eyes on her. She makes eyes at Dan but issues the challenge, "your piracy is a violation of the alliance between England and France." She can charge Dan with piracy, the thing he has renounced- allegedly. But to avoid this she proposes settling the matter "like men"(!). By dice, in fact. She gets out her dice and rolls five sixes. Yes, loaded dice. But Dan knows that ruse.
So "the living mermaid" tries feminine wiles. Lt Beamish, he is putty in her hands. She doesn't have to do much for him to agree to this assignation with him. Then she tries her tears on Dan himself, and elicits a promise to meet in the moonlight after supper. So there are these two handsome men, all dressed in their finery, off to meet her, in a comedy scene, familiar, yet entertainingly done. But at the tryst, they meet only the other for Anne, alias Gentleman Jack, has sailed away with the Spanish galleon. The only comfort is, she hasn't got the cargo, which had been landed ashore.
She leaves behind two posies, one for Dan, one for Beamish, to round off the fun
The Buccanneers

.

.

.

.

.

.

Mr Beamish and the Hangman's Noose
It had to come, poor Lt Beamish's "heart isn't in it," raising an eleven gun salute for his replacement, the new governor. Capt Mainwaring (Lewis Gedge) is the man, and he's nothing like his Dad's Army namesake, except he is "a strict disciplinarian."
Taking exception to the "ruffians," the ex-pirates, he arrests Beamish on a charge of piracy, for associating with these cutthroats. Court martial in London faces him, so Dan Tempest speaks up for him to this "popinjay." Against Dan's better judgement, his crew try to release Beamish, but they are spotted. In his ship's cabin, Dan is arrested, but Blackbeard's treasure map has been deliberately left to be found. Mainwaring grabs the bait, though he finds Dan has naughtily removed any way of identifying the location. "There isn't any hidden treasure," Beamish honestly tells the new governor. The grasping Mainwaring agrees to free his two prisoners, in return for the latitude and longitude of the treasure island. However it turns out no fair deal, as Beamish and Tempest are kept in their cell. Mainwaring sails off to dig up his fortune, leaving behind his partner in crime, Van Brugh, as temporary governor.
A warring Spanish ship changes everything. Dan and his crew are needed to repel the invaders, so the prisoners are freed. The Formidable, Admiral Bingham's vessel, helps in routing the enemy, but the admiral is far from pleased to find his new governor is away on Desert Island, treasure hunting. Thus Beamish is reinstated, and the "flimsy" charges instigated by Van Brugh dropped.
The Buccanneers

.

.

.

.

.

.

Most interesting as this script which centres on Lt Beamish seems more suited to the original character of Woodes Rogers, even the way Beamish is dressed is akin to that of the ex-governor.

It starts with Beamish mysteriously burning secret orders he has received from the Admiralty.
Next he orders The Sultana be given a facelift. It's just unfortunate that a Spanish man o' war attacks New Providence with Dan Tempest's ship in dry dock. But rather oddly, a flag of truce is hoisted, just as things are looking grim. Captain Hernando Rodriguez (Richard Pasco) has one simple demand, one prisoner, namely Lt Beamish. "You flatter me," gasps Beamish, as Dan tries to hide a smile. If the acting governor does not give himself up, the town will be razed to the ground.
But why do they want Beamish? It seems related to the secret orders. Beamish can't see the town destroyed and perceives it his duty to submit, though Dan is more a fighting man, "we'll see 'em to the devil."
Beamish accordingly hands himself over quietly, though young Dickon tries to dissuade him, and is taken prisoner also. They are removed to an impregnable Cuban fortess. "No man has ever come out of these dungeons alive."
But Armando introduces Dan to an old man, "well over 100," who helped build this bastion. He knows a secret or two.
Down in the depths of the dungeons, Beamish is spouting Shakespeare to educate the young and ignorant lad. Then he is brought before Rodriguez to give up his knowledge of the secret orders. It is related to a British envoy who is coming to make an alliance with British alllies against the Spanish. Beamish must reveal all, or Dickon will suffer. Our gallant Beamish remains silent.
By climbing a creeper, Dan and Armando penetrate the stronghold- I'm unclear why they needed to consult the old man to find out this information. The guards are overcome, keys snatched and other prisoners released, including Dickon and Beamish. Before they escape, Beamish has to challenge Rodriguez to a duel, "well done, Mr Beamish." There was only ever going to be one winner

.

.

.

.

.

.

Blood Will Tell
Gresham Isle could, according to solicitor Sir Gilbert Pym (Willoughby Goddard), fall into Spanish hands, for it has not been possible to trace the heir to the estate, Sir Percy.
Gaff had sailed with Peg Leg, who had abducted the young Percy, and according to him the lad fell into Davy Jones' locker. So who is this who claims to be Sir Percy? According to Dickon, the supercilious imposter is really Dogfish. This Percy and his servant Bellows are really in league with Van Brugh.
"Who's to say you're not Percy Gresham?" ponders Dan looking at young Dickon., and the scheme is born. But Beamish's conscience won't allow him to employ deception. But despite this, Dickon is trained into the aristocracy, learning the art of fencing, poetry reading, and even dancing, though sadly we don't see this.
Then both Sir Percies present themselves to Sir Gilbert. "I shall see Lord Percy, both of them, together," he decides in his wisdom. 'Tis an "embarrassment of riches," but wily Sir Gilbert has a trump card. Percy's old nanny, Nan Y Macao examines them both, neither is Percy she is fairly sure. But Sir Gilbert decides it is "a matter of honour," and that "blood will tell," and proposes a fight.
East Cove at daybreak is the time, though Bellows tries some dirty work, that is kidnapping Dickon. But dear old nanny is there to see justice done, and though she knows Dickon ain't Percy, she unties his knots and sees him to the fight.
So Dogfish v Dickon commences, the latter of course victor. "He made me," protests the feeble Dogfish. Thus Gresham Isle is safe with its new owner. However Dickon does the honest thing and hands the deeds over to the crown and the capable hands of Beamish
The Buccanneers

.

.

.

.

.

.


The 'Cargo' is actually Lady Hilary, played by Sarah Lawson who does her best to charm but fails either to win over Cap'n Dan or the viewer, in this frustratingly annoying story with a muddled script in which the sets seem more stagey than ever.

"Steady as you go," cries Dan Tempest in thick studio mist. He's sailing to a secret rendezvous with His Majesty's man o' war Scarborough, Cpt Steele in charge.
Dan's orders, escort Lady Hilary to Barbados, for her honeymoon with the governor. Dan spurns her but changes his mind when Captain Mendoza draws alongside in his Spanish galleon The Bay of Cadiz. He demands Lady Hilary be handed over to him. Secretly (why I'm not sure), Dan abducts the maiden and gets her away from trouble in a small skiff. It seems she carries some important message about something or other.
Dan Tempest is charged with treachery, Lt Beamish takes charge of the Sultana to hunt down Dan. Alone with Lady Hilary, but no hint of romance, Dan is making for Five Keys, 'the dregs of the Caribbean.' Pirates all of 'em gather here, not the place to take any lady, so Hilary turns into a bosun's mate before the pair book into a disreputable inn. However Mendoza has tracked them down and Lady Hilary walks straight into his hands. Dan quickly rescues her from Mendoza's galleon. and delivers her safely into her husband's arms. In the nick of time, for he is just being denounced as "a contemptible swine," but now his hanging is cancelled and he receives his proper thanks
The Buccanneers

.

.

.

.

.

.

The Return of Calico Jack

The Sultana is being loaded with goods for Charleston and thankfully "there's not a pirate in the Caribbean who will dare attack the Sultana."
Or maybe there is, for here sailing into port is Captain Jack Rackham, alias Calico Jack, "that means trouble," and in charge of the Sultana is only Gaff, for Captain Dan Tempest has gone on ahead, in other words, he's not in this story.
Blustering ashore, Calico helps himself at The Fountain of Youth, obnoxious as ever, Gaff tries to stop him and the pair come to blows. Lt Beamish intervenes to stop the rowdyism, and, in a typical Beamish blunder, it is Gaff who is locked up for "lawless and disorderly conduct," to Calico's obvious amusement.
With the connivance of the wicked Van Brugh, Calico takes possession of the Sultana. However fruit seller Mrs Wainwright is suspicious and her story sends Beamish to challenge Calico. Gaff has escaped his jail and the two of them thwart Calico's plot. So it is Calico who ends up in prison. Here endeth this strange little Shawless tale

.

.

.

.

.

.

Ghost Ship
For three days the Sultana be becalmed at sea, me lads, Dickon and Armando are fishing when Dickon accidentally kills a diving bird. "Not an ordinary bird," warns Armando for it's an albatross. This is the cue for superstition to break out amongst the crew, though Dan Tempest castigates them severely for such nonsense. A potential crisis is thankfully averted when a breeze starts a-blowing.
As they sail onwards, they spot a Dutch ship "just drifting." Patroon is the name of the vessel, and Dan takes an armed party on board. "Something strange about all this," is there anyone on the ship? Seemingly not, the log book indicates the captain was the notorious Van Den Meer, a peg leg cutthroat.
Gaff and Dickon stay on board while Dan and the rest return to the Sultana to tow the Patroon into harbour. Strange sounds begin a-frightening Gaff, the sound of a peg leg a-walking on deck, then there is this groaning sound. Down in the hold, Dickon notices that the bilge hatch has been shifted. Bravely he descends down below, alone, "who's there?"
Gaff gets worried, now he is alone. Specially when the groans recommence. "D-a-a-a-n-n," he cries, scuttling back to the Sultana. "We'll never see that lad again," he sorrowfully admits to Dan. He could be right, for someone has cut the tow rope, and the Patroon has vanished.
Dan changes the Sultana's name and searches for the ghost ship. When he does, he sneaks on board and discovers a secret entrance to where the pirates are hidden. He plays the pirates at their own game, his groaning noises flushing them out. "It's Van Den Meer come back." Thus Dickon is rescued

.

.

.

.

.

.

Conquistador
Two fishermen, including Juan, Armando's brother, are attacked by the Sultana, "s'impossible."
"Impossible," echoes Lt Beamish, when the news is reaches him. Dan Tempest has never returned to piracy! But even Beamish has to change his tune when the Sultana starts firing on New Providence. "I don't understand why Dan would do this," cries Beamish in despair.
But behind the attack is actually the Spaniard Don Estaban who has taken possession of Tempest's ship. Dan and his crew have been ignominiously locked in the ship's hold.
The traitorous van Brugh joins forces with Don Estaban and Beamish is sent "Dan Tempest's" demand for £10,000 if New Providence is to be spared. In response, the order goes forth that Tempest and his crew are traitors and must be shot on sight.
Dan tricks his way out of captivity and swims ashore. He hears the clamour amongst the people not to pay this ransom money, though van Brugh has persuaded the Council to agree. Beamish is reluctant to submit, but accepts the majority decision and takes on the job of taking the money to the Sultana.
Singlehandedly, Dan has now overcome the Spanish on his ship, released his crew, and together they reclaim their ship, Dan having a jolly good swordfight with Don Estaban.
It is now that Beamish boards the ship, his sole aim is to shoot the traitor Dan, if it is the last thing it does, which it surely will be. He is thwarted and has to see that Dan is no traitor, "I'm ashamed," he admits. But at least Beamish's honour is intact, for he never had any intention of paying any ransom

.

.

.

.

.

.

.

.

.

.

Mother Doughty's Crew

Hooded intruders raid a merchant ship.
"They didn't steal very much," Dan points out, so what is their motive? Dan, whose crew might be under suspicion, vows to track these gentle pirates down.
"We're going to lie in wait," Dan tells his men. But Gaff is not going to help, he's smitten by Betsy Doughty (Anna Walmsley) and is joining the crew of Mother Doughty (Ena Burrill) on The Turtle Sloop. However he is rather surprised and shocked to find they are freebooters. "We never hurt anyone," explains Betsy.
Dan's patrol halts The Turtle Sloop, and he comes aboard to search, but Armando and Taffy discover nothing suspicious. They miss stolen jewels hidden in turtle shells.
Mother Doughty has set her eyes on The Stingray, a merchant ship, "a vessel you'd be proud to sail," she tells Gaff. Despite his misgivings, Gaff does some snooping on The Stingray, only to find it's a trap set to catch the pirates. Dan'll be waiting to pounce.
Even Mother Doughty realises there is something suspicious and plans "a little surprise." Her gang will storm The Stingray with guns a blazing and take over the command. Dan however has spotted Gaff through his telescope and Gaff has laid his own scheme, setting fire to The Turtle Sloop. "All your years of plunder have gone," Gaff tells the crew in moral tones, as they flee the burning vessel. He even renounces Betsy and is welcomed back with open arms by Dan and his men

.

.

.

.

.

.

.

.

.

.

The Conquest of New Providence
After another dull song, homeward bound, Dan's crew espy Sam Bassett adrift in an open boat.
"We've lost New Providence," he gasps. The Spanish, lead by the wicked Don Estaban, have hoisted the Spanish flag there. "I am Master here now," he proclaims to the citizens. His reign of terror has centered on the lowly Maria, who is being forced to cook for him. She'll be given her freedom, if only she will reveal where Lt Beamish is hiding.
Dan has rowed ashore secretly and spreads the word that there's a meeting at noon at the Fountain of Youth. Maria lets Beamish know, he is hiding in the hills.
But Don Estaban is using Phelps the bootmaker as an informer and news of the meeting is relayed to the Spaniard. There's a mighty swordfight at the inn and though Dan escapes, Beamish and others are taken prisoner. Thompson the carpenter, who is being forced to make improvements to Don Estaban's new residence, is required to construct a gallows for Lt Beamish.
"Beamish won't hang, " declares Dan. He's right, of course. The condemned man is given his last meal, a dagger concealed therein. Hands tied, Beamish is then marched out to his fate. But that gallows is not built as well as it ought, instead of being hanged, Beamish is handed a lifeline as he drops to the ground. 'Tis a signal for Dan and his confederates to retake New Providence. Personally, Dan deals with Don Estaban, who loses the swordfight and has to beg for mercy.
At a celebratory banquet, Dan toasts Beamish. "Our conquest of New Providence is at an end," adds Beamish. With those fateful words, Beamish oddly disappears from the series, except for a brief appearance in Cutlass Wedding

.

.

.

.

.

.

.

Hurricane
Here beginneth ye second batch of stories, with Dan Tempest and his crew enjoying adventures at sea.

It's a day off for Dan's crew, and boiling hot too, but the weather is changeable and there's no rest for the wicked. A hurricane blows up all of a sudden, so Dan orders his men to batten down the hatches. Then they gather the townsfolk in the inn, while Armando goes to see if his wife Maria and their baby are safe. Two fishermen are washed ashore and seek shelter in Armando's hut. One, a Spanish officer hands him two escudos for their help.
Next day, with calm restored, the damage must needs be repaired. But "tight fisted" Van Brugh refuses to loan any money for the work to go ahead. Armando tells Dan about the Spanish officer, who seems rolling in gold coins. It comes from a stranded Spanish galleon, the other shipwrecked sailor informs Dan. He is called Carlos, a Basque, and he promises to show Dan where their boat lies.
But of course a Spanish ship is wanting to recover their treasure. Dan and Armando swim ashore leaving Gaff in command of the Sultana to draw off the Spanish ship.
The grounded galleon is located but the enemy return and Dan blows up the vessel, causing it to sink.
The foolish Spaniards fall into Dan's simple booby trap, and after a fight have to surrender, while the locals go a-diving and haul up the sunken treasure. Dan shares it 50-50 with the natives

.

.

.

.

.

.

.

.

.

.

.

.

.

IVANHOE (1957)


Thankfully most of the 39 stories have survived. These are:
This was the first of several series to have episodes made in both America and England.
Nick Cravat played the mute Jacopo. Other semi-regulars included Henry Cordon as Carlo (US stories 4, 6 to 12) and Robert Cawdron as Rico (UK stories).

I have placed the American made stories in the most likely sequence. No.1 was a pilot, this and stories 2 and 3 included the Count's servant Mario who disappears after this. Stories 4 and 6 to 12 all have Carlo, who is introduced in the first of these, and is clearly shown to leave the series in story 12.

To Historical Menu

.

.

.

.

.

.

.

LONG JOHN SILVER with Robert Newton
This 1955 Australian made series, in colour, gave Robert Newton the opportunity to continue his celebrated role as RL Stevenson's hero. Whilst many of the stories are predictably mundane, a few have genuine quality.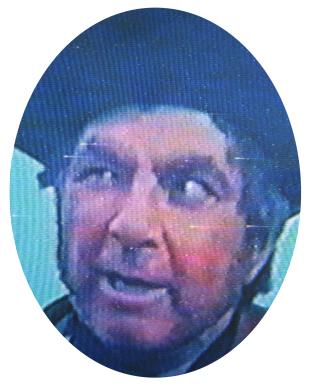 I specially like #3 The Orphan's Christmas which is a good old fashioned seasonal tale.
#4 Execution Dock is a semi-masterpiece all on its own.
#7 The Tale of a Tooth has Newton at his comic best suffering toothache.
Some of the series was shown at the start of this century numerous times on the satellite channel 'Life'.

1 The Necklace
2 Pieces Of Eight
3 The Orphan's Christmas
4 Execution Dock
5 The Eviction
6 The Pink Pearl
7 The Tale of a Tooth
8 Ship O' The Dead
9 Sword of Vengeance
10 Turnabout
11 Miss Purity's Birthday
12 Dead Reckoning
13 Devil's Stew
19 Dragon Slayer
20 Temple of Evil

.

.

.

.

.

.

.

.

The Necklace
Script: Martin Rackin.

The Wainwright jewels are the target of thieves. As all the servants are away on holiday, this is an easy job. But Dorothy Wainwright is murdered, her husband Joseph badly injured.
Sir Henry Strong, the Governor, questions him, his dying words are, "he was a - man - with- only - one- l-l-l..."
So why is LJ at Michael O'Shea's shop? He's a buyer of jewellery. "How did you come by them?" Miss Purity asks LJ suspiciously. Of course LJ is soon hauled before the Governor. His explanation is that he had been given the jewels in lieu of a debt owed by a man called Slygo. But the jewels come from the Wainwright collection, and LJ is locked up, "I'll soon be mountin' the steps to the gibbet."
In her inn, Miss Purity chats up the man known as Slygo. With Jim's assistance, Slygo is tied up. Then she calls on the imprisoned LJ, "we ain't been enough," she informs him- unless he names the day, she won't produce Slygo.
But LJ's crew have been busy also, knocking out the guards at the jail, and releasing their boss, "you took your time comin'- you're savin' me from a fate worse than death."
Slygo is handed over to Sir Henry, "John Silver, I owe you an apology." But, once again, Miss Purity is disappointed

To the Long John Menu

.

.

.

.

.

.

.

2 Pieces of Eight
Script: Martin Rackin. Director: Lee Sholem.

Government taxes are levied on every ship in harbour, but how can Long John pay? His only resource, Purity, turns him down, unless that is, he consents to marriage. No, he cries.
A solution comes with Salamander the Greek, a slimy traitor in league with the Spaniards. He has been captured by LJ's men, and in return for his life, offers to take LJ to where the Spanish fleet is lying, off the east coast of Panama. They are loading their ships with gold.
His plan appeals to the greedy side of LJ, though some think it's a trap. So with Jim and his crew, LJ hides their longboat for a quick getaway, "we'll need all our strength to strike."
"But it seems "a sight too easy" to relieve the train bearing the gold down to the Spanish ships. "Keep your eyes peeled," warns wily old LJ. His men carry the stolen gold back to the longboat but find it has been vandalised. How to get back now to their ship? There is only one way, a long trek across land under the burning sun. However Salamander claims to know a short cut.
The arduous trip soon proves dispiriting, one man is bitten by a snake, "he's dead." Thirst threatens, "but not that water," warns LJ, "he be drinkin' his own death, lad." Hunger too afflicts those remaining, though LJ believes "they've blubber enough from years of soft livin."
Another crew member dies. Dinner that night be leather, chewy if nothing else. Apparently there is no natural food growing in the area. As they all sleep a weary sleep that night, Salamander sneaks away to mark the route they are taking. But LJ has rumbled him.
Now poor Jim has a fever and can barely drag one foot forward. "I'm afeared he be finished," LJ is told, but some jibes from the old pirate restore Jim to his tottering feet. They all fall into the trap prepared by Salamander, but cunning old LJ disguises the villain as himself, complete with one leg and forces him into the trap first. That be the end of Salamander. "Back the other way," is the cry now. They are free for the moment, though Jim really does need to be carried. The wearied crew stagger on under blazing sun, but finally reach their ship, thankfully bound for Portobello.
On board, Jim is nursed back to health, "he'll be shipshape Long John."

To the Long John Menu

.

.

.

.

.

.

.

3 The Orphans' Christmas
Script: Martin Rackin and Kay Keavney.
A parade of orphans through the street, "there will be no talking," orders stern Miss Willoughby (Neva Carr-Glynn), but they do greet Jim Hawkins, who feels sorry for them.
"Christmas be for the little children!" cries Miss Purity, and when Jim recounts to her and LJ the tale of those wretched orphans, they are appalled, for "the old bag" Willoughby doesn't even permit her wards to celebrate the season. But in the spirit of the season, Miss Purity and the reverend take presents to Miss Willoughby for the orphans, but to their chagrin, she turns them away. With a barbed retort, Miss Purity shakes the dust off her feet at the hard woman. However LJ and Jim be a-watchin at her window and see another side to her, as she opens a box of mementoes.
The children are not asleep that Christmas Eve, when Jim peers in their window, inviting them to a party that "they'll remember as long as they live." When Miss Willoughby spots her children are not in bed, Father Christmas, aka LJ, interrupts her further proceedings, "you an me be in for a long wait."
"It's like fairyland," at Miss Purity's party, and soon the nervous orphans are all smiles. Not so their guardian, she is actually in tears. LJ asks her "why do e 'ate Christmas so?" He hears how years ago at this time of the year, she had been jilted by a sailor. They were to elope at Christmas time. Why LJ knows the man, Richard Carstairs. Or knew him, rather, he loved you LJ tells her for the dying words on his lips had whispered Honoria Willoughby. 'Tis a grand story. Sure, as the orphans gather round the Christmas tree and Miss Purity welcomes Father Christmas with "toys for all," Miss Willoughby promises to be kind from now onwards. "So romantic," sighs Miss Purity, though LJ enlightens her to the more down to earth truth. A heart warming seasonal story
Long John Silver Menu

.

.

.

.

.

.

.

Script: Martin Rackin and Kay Keavney.

Surreal, hardly children's fare, but curiously abstract. Were the writers under the influence of Samuel Beckett? Or anyway, under the influence....

At the Cask and Anchor, something's wrong, for LJ is paying "cash on the nail" for food yet not eatin' and buyin drink and not swiggin it down. "He must be sick," declares Miss Purity, it's "landbound fever" according to LJ himself and it must be serious if he ain't drinkin his grog. His crew kindly help him upstairs to bed where the doc (Alex Archdale) diagnoses he "might drop dead". Bad news, the patient must have peace and quiet, and worse, no grog.
"They might as well show me to the sharks," the despairing LJ confides in Jim. He composes his will, ship to Patch, gold sovs to Miss Purity and to Jim, "who's been like a son to me," an equal share in his crew's future booty.
In his fever, he sees soldiers enter his bedroom and arrest him for privacy. Through an echoing bare place, he is locked in a stone cell, where Captain Flint ("but you be dead") greets LJ warning he will have to account for his evil ways.
The worst follows as he is taken from here to the court presided over by Sir Henry, surely good news for LJ "what saved your daughter Elizabeth's life."
But worse still, his crew are siding against him. Patch is the Prosecutor, "but you and me were together."
Even worse, he's found guilty, so LJ makes a passionate plea for clemency, calling his first character witness Miss Purity. But, dressed in black, she speaks not up for "the good man," rather brands him a liar, "he's wasted the best years of my life." So to Jim lad, who declares LJ must be "the worst pirate."
The sentence be inevitable, LJ must be hanged by the neck. Poor LJ is taken away for execution, the echoing sounds of his footsteps mingling with the clanging bells of doom.
The executioner, 'tis Eric, "I left you my pistols and my sea chest." As the chopper falls, he cries in sorrow, "they've all turned agin me," and the worst rub of all, "and Little Jimmy, he ain't even cryin."
Tumbling out of bed, he awakes. His former friends gather round the sickbed and the doctor examines him, pronouncing a 100% improvement. Smiles all round, except LJ who has for the nonce to drink milk.

Arrh Jim lad, off to the Long John Silver Menu

.

.

.

.

.

.

.

The Eviction

Portobello be "not a good place to bring up a lad," but Jim lad disagrees with this common opinion.
At the tobacconist's, a rude fop, Lord Ellington, complains when Jim sits on his lordship's horse.
Later at the Cask and Anchor, as Long John helps Jim with his spelling ("exsellent"), the fop bursts in trying to seize the crew member who had earlier defended Jim. Miss Purity kicks him out. So Ellington complains to the governor about a brutal assault.
As a result Miss Purity's inn is closed down (not pure enough!). Amid her protests, the place is boarded up, and even LJ cannot persuade the governor to "listen to reason." Poor Miss Purity is in tears, until LJ rashly opens his big mouth and invites her aboard The Faithful, "only temporary like."
To the ship she adds her "touch of home", and soon, LJ believes, she'll have the crew knitting doileys. They are all getting desperate.
LJ redeems the situation by exposing a Spanish plot led by the foppish Lord, who is actually a Spanish agent who has kidnapped the real lord. He had been planning a coup.
The gov offers LJ a reward. Money? "There be more important things to a man," replies LJ, "than the jingle of gold."
All ends happily for him, as the tavern is reopened. It's not recorded if Miss P is quite so pleased, though everyone enjoys a drink "on the house"

.

.

.

.

.

.

.

The Pink Pearl

Script: Martin Rackin

At the Cask and Anchor, LJ is guzzling as Jim reads Shakespeare, "the finest writer of them all." Rather jealous, LJ suggests "'e be a poor man to keep a log."
Enter a rich gent, Richard Thorpe by name (John Bonney), searching for his long lost brother, Geoffrey, a poet who had left London for an island paradise in the Caribbean and here he had found that there's a fortune to be made in pearls, "pink as a maiden's cheek."
Romantic minded Miss Purity stumps up the cash for LJ to transport Thorpe there, Jim is allowed to sail along as Richard offers to tutor him.
They reach the isle but no white man lives there, at least according to the natives. "Something rotten here," mutters LJ. Taker me to your chief, he orders. But the chief states "no white man ever here," adding they have no pearls, "we poor." Yet the chief's daughter Pelu (Jeannette Craig) seems to fix her eyes of Richard.
Secretly she approaches Jim. "Me friend," she offers, handing the lad a ring. When Jim shows it, Richard recognises it as his brother's. Pelu comes to LJ on the Faithful and tells them how Geoffrey had died, Spaniards rule the roost on the island, forcing the natives to dive for pearls.
LJ resorts to subterfuge, sailing away from the isle. Immediately the Spaniards emerge from hiding to continue their harvesting of the pearls. But while they gloat over their prize of pearls, "the English pigs" blow up the Spanish galleon and sharks finish off the job. "Amen."
LJ claims the island for Britain, three cheers, and Richard finds his happiness with Pelu. LJ returns to Portobello with pearls as a reward, he returns one to Miss Purity for financing the voyage but ever kind she is satisfied with LJ's "pearls of wisdom"

.

.

.

.

.

.

.

The Tale of a Tooth
Script: Martin Rackin and Kay Keavney.

Old Angus MacAllister (Lou Vernon) is a miserly dentist, to whom LJ brings Jim lad who is "in sore pain." However Angus is bound hame for Scotland and Jim runs off scared. "I'm not a coward," he insists, and to prove it, following the dentist's advice, Jim allows LJ to attach string to a door which he slams shut, thus removing the offending tooth.
As a reward, Jim be allowed to sail with Long John and far out to sea the inevitable happens as LJ starts a groanin' and with his temper deteriorating shouts at his crew, it's the toothache.
A diversion is a shipwrecked sailor, from off the Bonnie Mary, which had been sunk by Spaniards. Angus the dentist and one Mr Ross had been taken prisoner by the Spanish.
That night LJ just cannot sleep and Jim lad kindly asks what is wrong. "The hammerin's beatin' so hard," cries LJ, "I can feel the pain in the toes in the leg I ain't got!"
"That's all that's wrong with you?" says Jim, "it's just a toothache." Clearly LJ is more of a coward than Jim! There's but one thing to do, and the crew do it, issue an ultimatum. "We be goin' to draw that tooth."
That gives LJ a bright idea. He'll rescue Angus. So that dark night LJ and his men creep up to the Spanish fort, overcome the guards and force their way into Angus' cell. The old man's rather stubborn, at first refusing to be rescued by such a villain, but Ross persuades him and the escape is on.
Now for Angus to give his reward. But it's a matter of professional pride. "Ma fee is half a crown." As LJ refuses to stump up, Angus paints LJ a nasty picture of what will happen as "rot sets in." Angus is to walk the plank for his refusal, but Jim convinces LJ to relent and, for half a crown, bravely LJ's tooth is extracted.
Two miles from shore, LJ threatens to tip Angus off his ship. He demands half a crown to dissuade him. Honours are even.
A nice piece of fun

To the Long John Silver Menu

.

.

.

.

.

.

.

Ship O' The Dead
Script: Martin Rackin and Kay Keavney. Director: Lee Scholem.

"Like a dream come true," Jim has now been given his first boat. However Miss Purity has quite another type of dream, marriage. "I think I'd better be gone," mutters LJ hastily.
Jim is sailing on the open sea when he espies a drifting vessel. It is eerily silent. When he peers closer, he sees all the sailors are dead. The ship is The Rachel from Liverpool, bound for Portobello. But the harbourmaster refuses to give credence to Jim's tale, though LJ sails to the spot where Jim had seen The Rachel. Not there. LJ still believes Jim's story, just, but the governor has no such doubts, "either the boy has outclassed you in the gentle art of lying or your tales of adventure have turned his brain."
The mystery deepens when the ship does dock in Portobello where it picks up a cargo of bullion. Though LJ and Jim watch proceedings, nothing suspicious, and LJ is forced to concede Jim be only making up a yarn.
Yet Jim ponders what he had seen. How could dead men be alive? At night, alone, he pretends he's the cabin boy and snoops round the ship. But he is spotted, and brought before the captain (Kenneth J Warren, here as Ken Warren). Now a prisoner, Jim is to be dumped into the open sea.
His danger is now evident to those back on dry land. A survivor of the massacre on board The Rachel has related the sorry story, and Jim is suddenly believed, a little too late to help. Nonetheless, LJ gathers a crew to chase after these pirates.
But with the aid of his pocket knife, Jim has escaped his cabin and with the crew all drunk in celebration, Jim, with the aid of a pirate's gun, forces the helmsman to steer back to port.
The governor thanks Jim and Miss Purity is overjoyed to see Jim lad back home a hero. LJ is not too unhappy either, for he had helped himself to a little of the gold!

To the Long John Silver Menu

.

.

.

.

.

.

.

.

.

.

.

.

.

.


Script: Martin Rackin- rather more narration than usual or necessary in this story, and no sign of Jim or Miss Purity.

The Faithful has set sail for Portobello but "the holds be empty." Then hope rises as a Spanish ship hoves into sight. "Prime for battle," orders LJ.
But when they board, they find no Spanish, the ship is sinking, and down below English prisoners are lying dead, murdered. All except one, barely breathing, but "like a brother," the sick man is taken to The Faithful and nursed back to health. Still delirious, he mutters the dread name Fernando de Vegas, deadly Spanish swordsman. Later the man reveals his name is Shaun and that the Spaniards had tortured and killed his father vainly trying to discover the hiding place of the family gold. At that special word, LJ's ears prick up.
Once fully recovered, Shaun vows to avenge his family by killing de Vegas who has taken over his family island home, and, worse, Shaun's betrothed, Abbie, is being forced to marry de Vegas.
She is preparing to poison herself, rather than face such a fate. Besides she has been told Shaun is no more. About to take her first sip, fortune smiles as Shaun appeareth at her window. He gives her the nice line, "I'd have come back from the grave to you," he also kisses her. Some unusually romantic music for this series, before Shaun takes his sword, and admits LJ and his men, who trick de Vegas' men into getting locked out of the castle. Shaun takes on de Vegas in a lengthy and ferocious duel in the traditional manner up and down a fairly grand staircase. Though wounded, finally Shaun strikes the fatal blow, "my father has been avenged."
Thus Shaun is happily reunited with his true love, though all LJ wants to know is, where's the gold? Yes, perhaps the script writer had been watching too many Errol Flynn movies

.

.

.

.

.

.

.

Turnabout
Script: Martin Rackin. Director: Lee Scholem.

Jim lad be a-writin' the ship's log, as dictated by LJ. They're near the end of a successful and "honest" voyage when a French ship The Richelieu runs them down and "One big pain in ze neck" Captain Francois de Villion takes over The Faithful. He's not in the best of tempers since he slips on a banana skin on boarding LJ's vessel.
But LJ seems to take it all remarkably philosophically, "c'est la guerre." Lt Leon (David Nettheim) is appointed new captain, LJ reduced to cook with Jim lad as galley boy. The rest of LJ's crew are in irons.
Leon is something of a gourmet and appreciates the fare LJ serves him, "you indeed are a master chef." So pleased is he, that he even invites LJ to dine alongside him.
Of course it's the lull before the storm. Indeed a storm is brewin' as LJ takes a knife to Leon's throat. Jim lad ties him up to the mast, a large helping of plum duff in his face to keep him quiet. Then Jim frees the crew who in turn surprise their French counterparts. Roles reversed, the French are clapped in irons.
Now it is LJ dining on Leon's French cuisine, crepe suzette etc etc, Leon's culinary expertise so exceptional he is honoured with an invitation to dine with LJ.
They have reached port and governor Sir Henry Strong sentences the enemy to be hanged. But LJ cannot see this happen and he offers to take Leon on The Faithful to safe haven in Martinique.
The surprised Frenchman naturally agrees and at The Cask and Anchor he dons the disguise of a maid.
Governor Strong is not amused to find his prisoner has escaped. He searches LJ's inn, only finding a certain Miss Leone, allegedly LJ's niece. One soldier even offers to date her, so attractive does she seem.
So all is well, and the two cooks prepare a slap up meal, there is however a certain lack of trust twixt the pair of them. LJ is cooked a flambe which mysteriously explodes. However he isn't that bothered, for he had doctored Leon's plum duff

.

.

.

.

.

.

.

Miss Purity's Birthday
Script: Martin Rackin and Kay Keavney. Director: Lee Scholem.

This starts with the standard introduction, Jim relating how Governor Strong in Portobello had placed him in the care of "good" pirate LJ, though, he informs us, Miss Purity Pinker of the Cask and Anchor is his real guardian.

However she is not a society lady, and at the governor's residence celebrating the birthday of Miss Elizabeth (Jeanne Whittey), the gossip is about Jim's unfortunate background. Miss Purity is distinctly out of place.
"Wasn't it a lovely party?" sighs Jim after. But sad Miss Purity is reminiscing of her old lost youth, "as the years roll on." She does confide to the busy reverend that tomorrow, March 16th, is her own birthday, but LJ "is no good for birthdays," for he is too busy preparing to set sail on the Faithful.
"Go and don't come back," cries Miss Purity bitterly, as she sees that her special day has been forgotten. She comforts herself with her childhood doll, and wallows in nostalgic memories.
Next day, she's the only one to wish herself a Happy Birthday, LJ has already set sail. "I be finished with Long John for ever." Everyone gets the sharp edge of her tongue, Jim not comprehending why she is so worked up. But at least she gets one present from his reverence, a bunch of red roses. He persuades her to join him in his "service for others" as he visits the sick and needy.
While Jim attends a boating party organised by Governor Strong, she finds satisfaction in nursing Widow Flynn, bathing a young child and even delivering a baby for Mrs Watt. "You've been like an angel from heaven," the mother thanks her.
Returning to the tavern, awaiting is a lovely birthday surprise, LJ has returned with a giant cake and Miss Purity relapses in tears. "You darlin' man, I never doubted!" A "beautiful" new hat is her present as endeth this rather wistful story, with LJ taking a back seat

.

.

.

.

.

.

.


12 Dead Reckoning

To avoid being forcibly returned to England, Jim lad has to be sent abroad to boarding school but he's caned so often for the misdemeanours of a posh twerp he runs away.
Will he be able to set a course for home by dead reckoning that Long John has taught him?

.

.

.

.

.

.

.


13 Devil's Stew -

LJ's gambling debts force him to follow the example of reformed pirate Dixon into "honest tradin'."
His cargo - pigs and goats! Fortunately he's ready in case Dixon betrays any dishonest treachery

.

.

.

.

.

.

.

19 Dragon Slayer
Script: Martin Rackin and Kay Keavney.

"Miss Purity salts the food with her tears," at least according to Ironhand she does, now that LJ has departed after a quarrel. "The loud mouthed ruffian" has got to apologise, but will he? The Bull and Blunderbuss is doing well out of it all, for LJ and his crew are now frequenting that tavern, though in no happy frame of mind, while at The Cask and Anchor Miss Purity is building up a more respectable clientele, even though, let's be honest, it's "uncommonly empty." Welcome is Captain Redbeard, especially as he flatters "the sweet woman."
'Tis enough to make LJ jealous, his old enemy carryin' on like this, and LJ returns to The Cask and Anchor for a bit of a fracas, "fight you swab." With some of the enemy still breathin' LJ unwisely takes Redbeard's advice and retreats, following Redbeard's advice to be "masterful" with Miss Purity. Anything to win her back.
"If he really loved me, we'd have been wed long ago," sighs Miss Purity, who's also being strung along by Redbeard.
The mischievous pirate suggests to LJ that he can win her back by staging a fake rescue, after Redbeard has abducted her. The rendezvous is Dead Man's Bay, but wily Redbeard has carried off Miss Purity, and her jewels, and gone in the opposite direction to Broken Finger Point.
Jim has followed Redbeard as he goes to LJ's ship and removed his strong box containing gold, and he wises LJ, who like a Knight in Shinin' Armour rescues Miss Purity, as well as his gold box. Thus the "old dragon slayer" be forgiven
Long John Menu

.

.

.

.

.

.

.

Temple of Evil
On 16mm film. Script: Martin Rackin. Director: Lee Sholem.
Surely LJ isn't broody, thinking of settling down? Miss Purity is almost convinced. "How much for the Cask and Anchor?" queries LJ. He's going to turn his back on the sea. Marriage, sighs Miss Purity.
But not yet. LJ shows her a first token of a treasure located on an island. He's met this Roger Constable who can show him where it is, and all Roger wants is to be taken there so he can be reunited for ever with his beloved. "It reeks of treachery," comments Miss Purity wisely.
There is supposed to be only one difficulty, the natives have sworn to capture on sight any white man setting foot on their isle. They roast captives on a spit!
Native drums beat too incessantly as LJ lands on Amoyan and the crew enter the temple that contains the gold. It's a surrealistic set, impressive, littered with the skeletons of those who had come, and failed, to carry off the fortune.
But LJ isn't afraid, not until the opening closes tight, "'tis the hand of death." Smoke commences a-pourin' into the temple, the ground shakes, statues topple. Somehow Roger's beloved has time to relate the legend of the temple. The only good news be, there be a secret passage out. But where?
Fear drives poor Patch potty, and he wrestles with a giant statue, that movement causes a wall to collapse and LJ and his men are shown their way to freedom.
The treasure be left ahind, but LJ is able to tell Miss Purity later that he married Roger and his beloved in his capacity as ship's captain. But oh dear, no wedding for Miss Purity, since LJ never brought back that fortune
Long John Silver Menu
Historical Menu

.

.

.

.

.

.

.

.

.

.

.
With scripts by the accomplished Paul Tabori and Stanley Miller, this was an ambitious last TV series by the Danziger Brothers.
Dermot Walsh starred as Richard The Lionheart
with support in many episodes from Robin Hunter as Sir Gilbert ('Lord of the Stomach'), Iain Gregory as Blondel, and Alan Haywood as Sir Geoffrey. Trader Faulkner appears in numerous stories as Prince John, but also as everyone from an apocethary to a priest to a tailor, usually bad.

Publicity for Richard the Lionheart from Associated Rediffusion, who purchased the series:
The factual accuracy of this 1961 series was vouched for by three historians, "one being a master at a famous public school."
A castle with moat and drawbridge was built in Hertfordshire, designed like a real 12th century castle by Art Director Roy Stannard, who also designed portions of an Austrian castle, parts of contemporary London and Richard's desert camp. Over 3,000 costumes were made. Fights were staged by Paddy Ryan, using Olympic swordsmen in many jousts. "Fights were so realistic that weapons were broken daily." 100+ horses were employed, other animals included camels, goats, a puma, a tiger, and a lion which a Danziger dvd later admitted was pretty docile.
The 39 stories covered the events leading up to Richard's coronation in 1189 (#1-9). "A later story tells of his betrothal and marriage to Princess Berengaria in 1190 (#12). This marriage caused a long and bitter feud between Richard and King Philip of France... The first Crusade in 1191 occupies a number of episodes (#12-24) which cover the capture of Acre (#16), the arrival at the walls of Jerusalem (#24) and the King's capture by the Duke of Austria (#28). Of course Richard's ransom (#29) and return to England is included and introduces his great ally Robin Hood (#30)."


To Main Historical Menu

.

.

.

.

.

.

.

.

.

.

.

.

.

.

1 Long Live the King

An impressive opening story, that introduces the recurring motif of Bad Prince John, and his hate relationship with his brother Richard, who proves a gentler older wiser head.

You can't blame some knights for proposing John be proclaimed King when Richard fails to show up at his own father's deathbed. But what kept him?
Bad Sir Philip (Peter Reynolds) has sent him on a false errand to sign a peace treaty with Catherine, a seductive French princess (Lisa Daniely). When King Henry expires, Prince John attempts to get elder son Richard disowned, "I think I would be more worthy of the crown." He even dares to declare that the dying king had indeed declared John his successor.
Fortunately Richard eludes a murderous attack by the treacherous Philip, thanks to his supporters rescuing him, he and brings Catherine to substantiate the reason for his delay.
Unfortunately she is in with John, so there's only one way for Richard to prove his honour- go to the Field of Combat with Sir Philip. The winner is crowned king, Richard naturally.

Uncredited speaking extras: 1 The priest. 2 King Henry. 3 A knight. 4 A soldier of the princess. 5 A friar
Lionheart Menu

.

.

.

.

.

.

.

.

.

.

.

.

2 The Lion and the Eagle

As new King Richard rides into London, it's "like the plague," everyone appears scared of him, and the reason Richard soon discovers- Bad Prince John has been spreading vile rumours about tax increases.
The 'Eagle' is the nickname of a rather feebly acted Queen Eleanor. But Prince John makes up for her deficiencies in the acting stakes, and in nastiness, as he shrewdly guesses Richard won't want to be crowned while his kidnapped mum is missing, held captive at Woodstock. "You will never spread your wings and fly away from me," he poetically warns her. But he also tells her that she is not a prisoner!
Richard follows her expensive trail of scattered trinkets and poses as a pedlar, getting Blondel to take his goods into the castle. Eleanor realises the ruse, and John decides to remove his mother to 'safety' in an isolated ruined castle.
But Richard follows the trail, and, scaling the ramparts, rescues his mum, confronting his errant brother. A Thousands marks to the man who kills Richard, screams John, but it is no contest and John is ordered to get out of England. As noone accompanies him, there's a fat chance of that happening!

Uncredited speaking parts: 1 Woman in street. 2 Scared man. 3 Prince John's cook. 4 and 5 A peasant and his wife. 6 and 7 John's soldier and his sergeant. 8 A swordsman

To Richard the Lionheart start

.

.

.

.

.

.

.

3 The Robbers of Ashdown Forest
All is jolly at the feast celebrating Richard's 1189 coronation in Westminster Hall, medieval jugglers entertaining while the jolly talk is of peace.
The spell is broken when Sir Geoffrey brings news of an uprising in the north, behind it of course is Prince John. At Stoke Castle he is already preparing for his coronation in London, surrounded by de Glenville (John Gabriel) and de Bohun (Raymond Rollett) who, like all good baddies, seem to be planning their own treachery.
En route to quell the rebellion, in Ashdown Forest, allegedly 50 miles south of York, Richard and his entourage get somehow lost and stumble on an entertaining imitation of Robin Hood, a bandit leader in the forest, Edmund the Saxon (a chirpy Glyn Owen) who cares "nothing for any king." He opens the king's eyes to the greed of the tax collectors. As a Saxon, he supports neither John nor Richard, though he believes it high time the feud twixt Norman and Saxon is ended.
Quarterstaffs- that's the weapon Richard chooses "to fight for breakfast" with Edmund, all good natured, with Richard victorious naturally, and crowned new King of the Forest. Edmund recognises he is also King of England, and together they settle down to a feast fit for a king.
Edmund and Richard disguise themselves as pedlars to try to learn when John is to march on London. The rustic yokels scale the castle wall and spot dozens of jars full of oil. Having broken the flimsy jars, they fetch some more urgently, learning they are needed for the morrow's march south.
An ambush is set up in the forest, "may God defend the right." A full scale sword fight between the paltry armies, plenty of rolling in the mud before John's minuscule retinue is put to the sword. John however, rather predictably, has already galloped off.
Thus Edmund and all his followers are given the king's pardon, Edmund kneels, "rise Sir Edmund of the Forest." I liked this part of Glyn Owen's, he could have been used to good effect in this series.
Uncredited speaking parts: 1 The Bishop. 2 Knight. 3 and 4 Two soldiers


To the Richard the Lionheart menu

.

.

.

.

.

.

.

4 The Wolf of Banbury

Rich Lady Rosalie, engaged to Sir Geoffrey de Lacey, is kidnapped by "renegade murderer" 'The Wolf' (Francis de Wolff!) aka Sir Giles. Aided by his henchman (John Bennett) who does a passable imitation of a dieting Charles Laughton in The Hunchback of Notre Dame, the nasty Wolf sends via a poor nun, his ransom demand. But he also plans to marry the fair maiden.
King Richard, posing as outlaw Sir Hugh, joins the Wolf's band, and has to prove his worth by kidnapping the poor Bishop of Oxford. He is to perform the marriage ceremony, "it will be interesting to tame you when we are married," Wolf snaps at poor Rosalie. "I would rather die," she cries.
That marraige of course can never be, so, on the battlements, the Lion fights The Wolf, with the expected outcome- one giant splash.

Uncredited speaking parts: 1 A prisoner. 2 A baker. 3 A woman prisoner. 4 Lord Chancellor (Ian Fleming). 5 A herald. 6 Soldier on horseback. 7 Bishop of Oxford. 8 Giles' guard

Richard the Lionheart start

.

.

.

.

.

.

.

At Chinon Abbey in France, Richard is handed a document written by his father King Henry, full of royal wisdom that will enable him to become a good king. Summary: power corrupts, courage and justice are a king's attributes. "I promise I will do my best," says Richard.
With this vision before him, Richard dons servant's clothes and rides to Falaise, getting his friends to treat him as a serf. While they are in camp, there's the sound of dogs barking, "the quarry is human."
Pierre and his wife Margot are the pursued. They tell of their poverty, they are unable to pay the new tax levied to pay for Richard's coronation. Who has demanded such a tax? The Constable of Falaise, installed by King Henry himself, Stephen of Tours (Peter Illing). It seems that though he had once been loyal to the crown, power and money have made him greedy.
The pursuers are deflected in their hunt for their quarry and the disguised Richard rides to Falaise, where Sir Gilbert is refused an audience with Stephen. From the townsfolk Richard learns a few home truths.
Lady Blanche (Dawn Beret), Stephen's daughter, is going to be married to the new king- that's Stephen's plan and he soon gets his opportunity. Pierre and Margot are taken prisoner and summarily sentenced to death, along with Blondel who had helped them. But Richard intervenes to good effect, breaking his cover. Pierre and Margot are forgiven and Stephen forced to apologise. All local taxes are hereby remitted.
To show his penitence, Stephen entertains Richard who isn't fooled and demands an account of his stewardship. Stephen's response is to lock Richard in a cage, but locals supported by Sir Gilbert and Sir Geoffrey stage a revolt resulting in a gigantic fight.
In his fortress Stephen attempts to force Richard into marriage. "Too much power" has indeed corrupted Stephen who demands to be made regent of France. Instead the once powerful leader has to flee and in a nice twist this fugitive from justice, desperate for food, stumbles on Pierre and Margot and has to beg them for sustenance.
He is taken to into the presence of Richard who is now being acclaimed by his loyal subjects. If anyone will speak up for Stephen, then Richard will show mercy on him. Silence. Then Margot puts in a pitying word.The king shows clemency. A well rounded story with a clear moral lesson.

Uncredited speaking part: Soldier chasing Pierre

To the Richard the Lionheart menu

.

.

.

.

.

.

.

Crown in Danger
Sir Philip (Peter Reynolds) - see story #1- held prisoner in Rouen Castle, tricks Sir Gilbert and takes him hostage at knifepoint, thus making good his escape with his mates. King Richard gives chase but Sir Philip makes for the castle of his cousin Bertrand, "that madman" who keeps lions inside his castle. To them Bertrand throws any unwanted prisoners, earning him the nickname Lord of the Beasts.
The king is delayed by a pointless fight with one Sir Percy who asks for royal assistance as his fiancee Katherine has been snatched from him by Sir Bertrand. But the king says he is too busy trying to rescue Sir Gilbert, not realising he too is a prisoner of Bertrand. Percy challenges his king to a duel. No prizes for guessing the winner.
Cousin Bertrand (Kevin Brennan) has a sort of James Robertson Justice voice and swagger. He is indeed ferocious with fierce beasts to boot. He devises a plan with Sir Philip. This is to allow Gilbert to escape, which he does, with the aim of luring the king inside the castle. This works as Richard braves the lion- well, he is called Lionhearted- which is surprisingly docile, like a doped lion. In fact Bertram is happy to betray his cousin in return for being created local ruler and being giving royal approval for his marriage to Katherine.
Philip gets wind of this treachery and plans some of his own, releasing a slightly fierce lion. Thus Richard has a fight, for a change it's with the lion. We never see king and lion in the same shot, except briefly when a stuffed lion's head menaces the king.
The baddies are all taken prisoner, even Sir Philip is not too badly injured to escape his trial. The Lord of the Beasts' lands are by royal decree given to Sir Percy who also is given his fiancee's hand in marriage and so nearly everyone is happy, except Sir Percy and the unfierce Bertrand.
Uncredited speaking roles: 1 Lord Chancellor (Ian Fleming). 2 prison warder (Andreas Malandrinos)
Richard the Lionheart menu

.

.

.

.

.

.

.

In Honfleur, Richard is waiting impatiently for his galley to take him back to England. He is informed that pirates terrorise ships in the vicinity. In fact they have attacked Sir Geoffrey who is sitting happily on the beach in the arms of Rosalie his intended. A pirate forces Sir Geoffrey to take him to the king, with a message from the Pirate King, Giles I also known as Forkbeard (Martin Benson). Sir Thomas (John Longden) reads out his message to Richard, a proposal of a treaty as though the two are on equal footing. That Richard cannot accept and sends the envoy packing.
Forkbeard's response is to attack the king's galley, on which sails Sir Gilbert, who totters in rags into the king's presence. Richard poses as a peasant at an inn where Forkbeard often recruits men. He gets his chance to sign on, with a motley gang, and is ushered into King Giles' presence.
"Nobody fools me." King Richard is recognised. No treaty he repeats. However as Forkbeard is a brilliant chess player, Richard offers an odd gamble. If Richard loses, he'll sign the treaty. If he wins, Forkbeard is his prisoner.
"I've never been beaten yet," boasts Forkbeard, and while the battle rages on the board, Richard and Forkbeard's men are manouevring outside the pirate ship. Sir Geoffrey lead's the king's men, aided by Sir Thomas- the aged John Longden, or his double, is unusually active! After the skirmish, Richard's men dress as pirates and board Forkbeard's ship.
The chess match is at a critical stage, Forkbeard announcing checkmate. But King Richard disputes it, he's playing to English rules while the pirate is using French rules, whatever that means. So according to Richard, he wins! But in real life, it is Richard who is taken prisoner by the pirates, but not for very long since Sir Thomas & co leap to the rescue. Now it's hand to hand fighting, Richard v Forkbeard. Poor Sir Thomas looks knackered.
Victory supplies Richard with a suitable vessel in which to make his journey to England. But before he departs, he presides over Forkbeard's trial. Sir Gilbert is granted his vengeance, in retaliation for the attack on the royal galley, and shaves off just half of the pirate's beard. That's sufficient punishment, and magnanimously, Richard entrusts to Forkbeard the command of the ship that is to carry him to England.
Uncredited speaking parts: 1 Messenger at inn. 2 Landlord. 3 A Pirate. 4 Captain's second in command. 5 Second pirate. 6 Swimmer

.

.

.

.

.

.

.

The Adventures of Robinson Crusoe
A 1964 French series, dubbed and first shown on BBC in 1965.
Starring Robert Hoffmann. English Narrator: Lee Payant.

Story 1. September 1697. A mix of model and a studio ship, a shipwreck in a fierce storm at night, all crew surprisingly calm and silent. Despite the buckets of water being sloshed in their faces, the action is quite impressive visually, in primitive tv terms.
This lasts five minutes before the ship has to be abandoned. Crusoe swims and floats on to a wide deserted beach. Exhausted, he clings his fingers into the sandy shore. Having taken in his surroundings, he calls out to his fellow sailors. Alas, he receives no replies, the dreary background music accentuating his isolation.
He is so hungry he even eats grasshopper. Then, better, a papaya, and after a search finds lovely fresh running water. Then it's sleep, up a baobab tree.
In a flashback, he reflects on how he got here. Stumbling upon smugglers, he had once been arrested as one. But his wealthy father had seen him right, and despite his wishes, started him on a career as a lawyer, articled to JB Wooseley, "sollicitor"(!). This retrospect slows the action, and never gets as far as explaining why Crusoe is where he is.
This episode ends with his awakening, wondering where on earth he is. On the wasteland of a beach, he again calls out to his late friends

2 "Am I the sole survivor?" Perhaps not, for he finds a footprint deep in the sand. But his joy is shortlived, "I've found the tracks of my own footprints." What a twit.
"This solitude is maddening," Unsurprisingly, he is depressed on the lonely isle. Can he signal any passing ship with a smoke signal? He attempts to light a fire by friction, but the theory is good, though not his performance.
For food, he covets the seagulls' eggs atop the cliff. He makes the perilous climb up the dangerous cliffs, rather him than me. Not sure how he gets down.
He reminisces on his boring training as a lawyer, it's a very dull interlude, long too.
To the present, and the philosophic reflection, "I know nothing." He isn't even able to mend his broken penknife. But this instrument cheers him, for he can make a spark with it! Now he will enjoy his birds' eggs cooked.
Even more ambitious, he kills a goat to have a meal of meat, and kindly rears the orphaned little goat.
Then he dreams. He recalls that fateful day he boarded the ship

3 "Anguish" in isolation. The small kid is a slight compensation. He catches a female goat for it to suckle.
Next job: house building. Then sleep and dreams of happier times, he loved fencing, but a minor injury made him stop his law studies, and he resolved never to resume, but go to sea and make his fortune. Farewell to Dick his dog, "en route for adventure and glory." Sadly he has to sell his faithful horse, "but the love of adventure was stronger." At the port of a very empty Hull, he seeks a ship, without success.
To reality. Next day a hat floats in on the tide. He calls out in vain.
The wrecked ship will soon sink and he checks it for any life. A dog barks, and is later rescued, to be christened Dick. On board are tools and food, plus a bible, "my companion for life." He constructs a raft to bear away every useful article, "sailing majestically on my own vessel"

4 Day Four. With Dick, Crusoe continues unloading the ship, The Esmeralda. Then it sinks for ever.
He constructs "a good bed," and from the salvage selects a gun. It works. One dead bird. A fire started with gunpowder, then the bird is cooked. In case it is poisonous, he takes an antidote, brandy.
He sleeps and remembers his first voyage. He had met his friend Willy in Hull. He was sailing on his uncle's steamer to London. On this journey, Crusoe had discovered the terrible truth that he was prone to seasickness, "go home to your mother."
In a London tavern had had met Ann a serving maid and Captain Darrick. He offers to pay passage on the captain's ship, but flashing his money about results in his being attacked when he leaves. Thanks to the captain he is saved from robbery. So Crusoe joins him on his voyage to the Ivory Coast.
Back on the island. On the morrow, Dick sniffs out a cave, inside is a goat. Here is a perfect shelter with the added attraction of a superb view. With explosive he blows open a large opening for his cave. He also makes a new friend- a parrot

5 More than a month on the island!
The cave entrance has been barricaded as a precaution. Robinson Crusoe has built a terrace so he can sit in splendour as king of his isle. He has made furniture, with some difficulty. He can even laugh when his attempts at constructing a chair end in collapse.
Flashback- on board Captain Darrick's vessel, Robinson makes an enemy of second mate Bush. He learns the skills of sailing, and how to trade with natives. But on a lonely beach he is attacked and robbed. He is taken prisoner. Darrick, believing Robinson to be dead, sets sail without him.
"A wretched slave tied to a camel" Robinson now is, his fate hangs in the balance, on the whim of the Emir.
Back on his desert island, Robinson attempts to get his parrot to speak, "poor poor Robinson." But the parrot is mostly uncooperative.
Robinson plans to capture a herd of goats, to provide him with milk, so he digs traps. He uses a net to catch fish in the sea, to replenish his larder, but the fish prove too cunning for him

6 Four weeks a prisoner!
"A sail on the horizon"- but 'tis only a mirage.
Robinson constructs a post to use as a calendar, starting 16th September 1697.
Making a shirt proves a more difficult task, but he must be "decently dressed."
Then diasaster. His fire gets out of control, furniture destroyed, at least his companions aren't hurt.
Long flashback. How he almost escaped slavery by the aid of a camel. One camel is his price- the Emir sells him. But he's sold on at increasingly deflated proces, finally to Kazir a fishmonger whose son young Ali teaches Robinson the business, the first friendly face long awhile. The pair become friends and Ali helps Robinson formulate an escape plan, which would have succeeded except it seems Kazir cannot swim, and Robinson has to rescue him from drowning. However when Robinson perceives Kazir had been weighed down by his fortune in gold, Robinson ditches his master and escapes in a boat to the open sea. He does, er, take Kazir's gold.
His meagre supplies run out and he's adrift at sea, soon unconscious. A miracle. A Portuguese vessel rescues him. Of course his gold is stolen, but the kind captain punishes the wicked thief and returns the fortune to Robinson.
They land in Brazil. He buys land to grow crops. He trades and becomes prosperous. He debates the morality of slavery.
Back on his isle, Robinson constructs a canoe

7 "Solitude grows from day to day."
Crusoe is resolved to make for the nearest land. Before he departs, he recalls the good times on his island. Now his canoe is completed, he takes his leave. But his craft is too heavy to drag to the water's edge.
He sinks in despair. He remembers those prosperous times in Brazil. Three gentlemen had approached him to lead a voyage to buy more slaves, "it's our sacred duty to help those poor creatures." Destination Guinea. Crusoe is surprisingly swayed by their specious argument, lured by the thrill of a new adventure.
His ship, The Esmeralda, has a crew of fourteen. A model of their ship is enveloped with splashing. Here's a useful opportunity to shows bits of part one again! But though this may be a money saver, it is too protracted to be worth more than a cursory look.
On his lonely isle, Crusoe writes down his memoirs, for it's the rainy season. He uses his spare time to enlarge his cave, knocking rocks away, a little too enthusiastically, for part of the roof caves in

8 "Months on the island"
The dust settles after the rock fall. Dick the dog scrapes. A hand emerges from the rubble, then zombie-like, a head. Robinson is OK. He sets to work. He makes a parasol. Then he is a potter of sorts. He's also a basket weaver. From goat's milk, he produces cheese, though even Dick doesn't like the taste of this. Even those corn seeds he had planted have sprouted, so soon he can make bread, "looks good, smells wonderful." After practice, his nets catch some fish, which he cleans and salts, a skill he had learned when a slave. All this mostly reprises earlier episodes. We also hear the parrot has got as far as "Poor poor Robin...." Robinson draws on the walls. He observes the Day of the Lord, quietly smoking his pipe.
A ship off the island! Light the fire! "I've been waiting for this moment for a year and a half." He hears a cannon, and a bell ringing. Isn't that the sign of plague? It's a risk Robinson is prepared to take, so he packs his belongings and makes for the ship which has gone to ground. The crew are pirates, but all are dead. Robinson finds their giant treasure chest, crammed with booty. However this ship is far too large for him to sail single handed

9 "More than a year"
Dick is rescued from quicksand.
We move on. Three years Robinson has been king of his island, he is surrounded by all the booty from the pirate ship. He celebrates his anniversary with presents for his friends, a bone, seeds and bananas, while he relaxes enjoying feasting his eyes on his diamonds- it's touchingly done, "and for me, a pipe."
He tells hinself he is sober. He climbs on board the stranded ship in case a cask of rum has been overlooked. Found some!
Next morn he awakes, the ship in motion. His island no longer is in sight. Adrift, with not even a drop of water. Then the ship grounds. He swims to the nearby land, "my whole adventure is starting again."
Not quite. For the first thing he sees is... Dick. "It's my island." But what are those alien footprints in the sand? Robinson fortifies his home and awaits a sighting of the intruder. No sign.
He succumbs to a fever. No medicine. He manufactures an inhalation of tobacco. Success. But recovered, he stumbles on a skull, are there cannibals on his island?

10 "Years now"
"Mysterious visitors," and they are cannibals! Robinson plans to frighten them away with gunpowder when they make their next visit.
Weeks later, they return, in cover Robinson watches. The cannibals bring two prisoners, one escapes, and two savages pursue him while the others prepare their victim for the cooking pot. Robinson saves the fleeing man, killing the two pursuers. though he himself might have been killed had not the fleeing man intervened. Then, the fire being lit, an explosion, the gunpowder works its magic. In their terror the cannibals flee.
By the aid of sign language, Robinson makes it clear that he is the white master, though it's not put like that, and he orders the two savages to be properly buried. As this is Friday, Robinson names the man, "you Friday." Less pc, "me master."
They share food. In wonderment, Friday explores the cave, meeting Dick and the parrot. The mirror is a marvel. However "his manners are revolting," his eating habits that is. Robinson begins to educate the benighted man, a long task. As he's a cannibal, he has to be tied up at night, for Robinson's own safety

11 "My solitude has just ended"
"I was wrong to be distrustful," Robinson admits, for Friday brings him breakfast in bed. However Robinson has to demonstrate his "superiority," by his mastery of the rifle. Then Friday proves his own superiority in other ways, by performing a task Robinson found so difficult, for he easily lights the fire.
Friday learns to speak, English naturally. "Civilisation begins with trousers." Friday is also taught to shoot with the rifle that primitively worships. They enjoy a good laugh, "me civilised."
They can converse now. Friday says he will go with Robinson one day to Engand. "My country has never suffered defeat," Robinson informs Friday.
"You never fight us," retorts Friday. Their discussion turns to the wrongs of cannibalism, then to religion, "who made you?" Explains Robinson, "one God for all men, we are all brothers."
Friday learns all these lessons, and having learned them, takes to loafing about like his master! So the pair fall out, and Friday runs away

12 "Five years"
Robinson is alone again as Friday has gone into hiding on the island. Robinson searches in vain for him.
Dick the poor dog is ailing, and with no possible cure, we have a very sad scene. In the midst of Robinson's sorrow, Friday returns. Dick is buried, then at last the two men commune, "me understand." Robinson has come to appreciate that Friday is not his slave. They begin anew, Friday is better at building goat traps, Robinson teaches Friday about the value of gold. None too well sinces Friday plants it, "me very stupid." But he can appreciate it is valuable, though not on this island.
Years on, Robinson is content, sporting a beard, "we have enough to eat for years." The pair only work to keep themselves occupied. Then a British ship is seen on the ocean. "It looks like a mutiny." Men land on the island, two are killed. Three others scour the island and hear the parrot talking.
"Who taught him how to speak?"
Robinson is seen, and chased. Though Robinson finds a refuge, it will surely be a farewell to his paradise when another boat lands on the shore

13 "Our solitude has drawn to an end"
After six years, the island is overrun with pirates who knock Robinson unconscious and take him captive. Worse, they find his treasure cave, but lured by Robinson's promise that there's even more gold, they are taken on a roundabout tour of the isle. Friday picks off the enemy of ten one by one, and soon only half are left. Into a swamp is pushed one, another has a knife in his back. The others flee with the treasure chest, but Friday sinks their dinghy. The kidnapped captain of the vessel commandeered by the pirates is rescued.
To his thanks, the ship is retaken, all enemy dispelled. The captain is introduced to Friday and the parrot.
"My prayers have been answered." Robinson takes his leave of his island, perceiving it has changed him for the better. The last scene is back in Robinson's father's house, now his, shared with Friday. The surroundings are pleasant but one day, he promises, he will return to the island

.

.

.

.

.

.

.

Long John Silver (Australia).
Also Robinson Crusoe (France).
Of course you could add that Monte Cristo was only partly made in Britain